Zephyr's Journey: Discovering The Humans And Embracing His Identity As A Dracotaur
By Marvin Jacob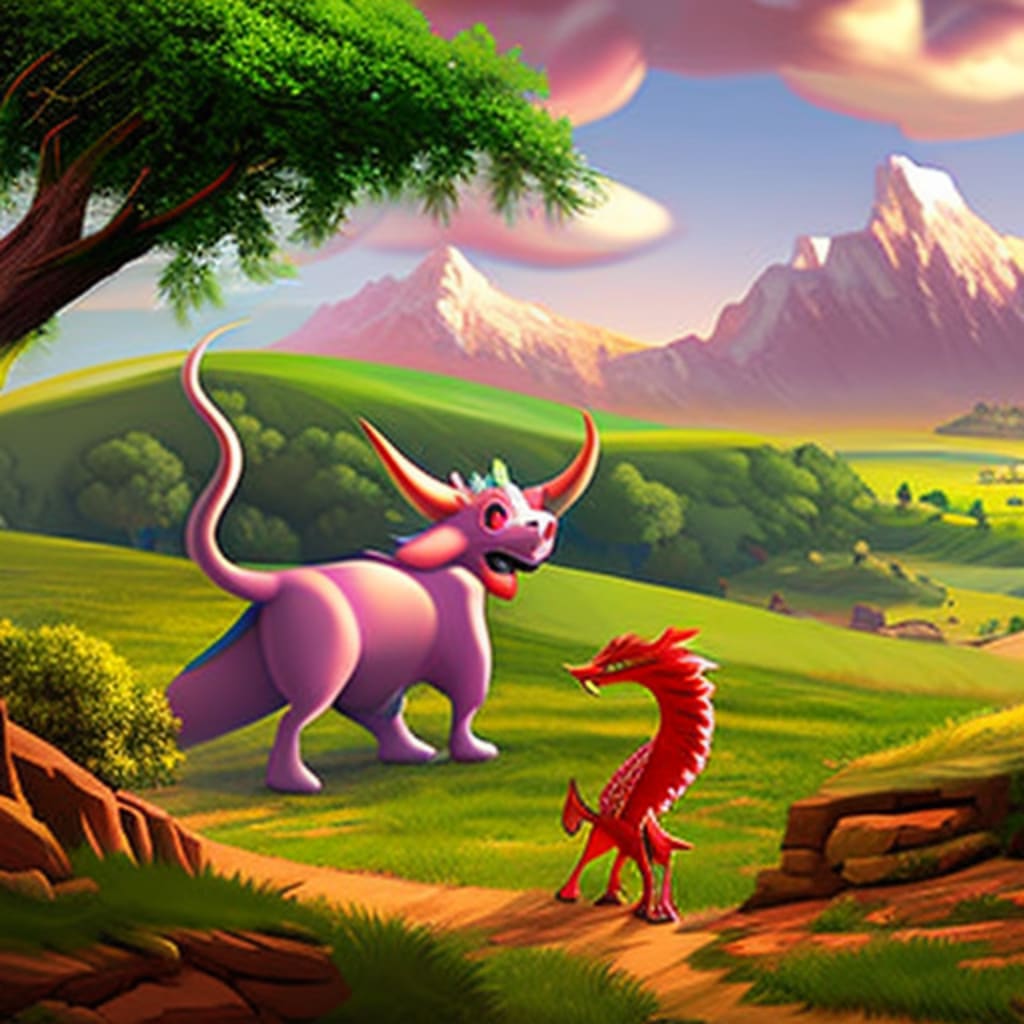 Once upon a time, in a faraway land, there lived a Dracotaur named Zephyr. He was a unique creature with the body of a horse and the wings and tail of a dragon. Zephyr was always curious about the humans who lived in the nearby village. He had heard stories about them from his parents but never met one.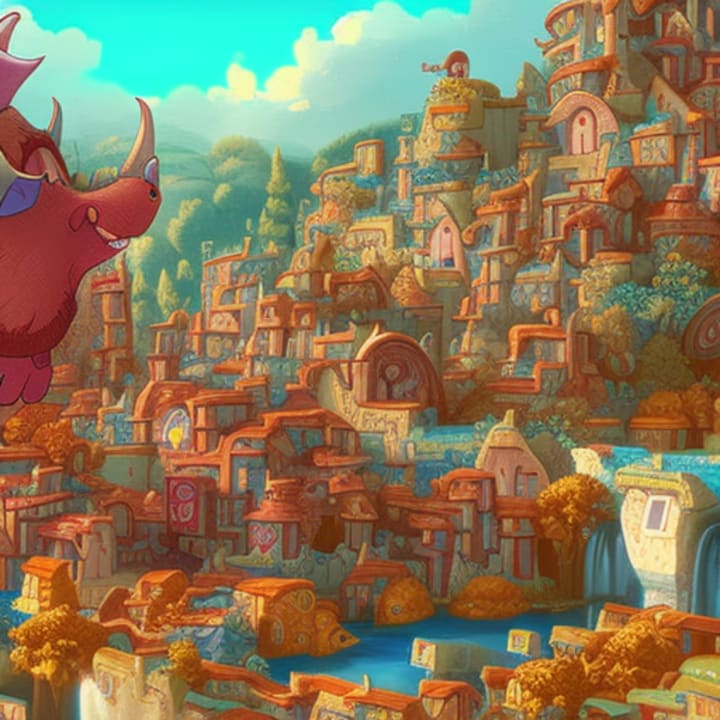 Zephyr explored the village and saw many new things he had never seen before. He saw humans cooking food over a fire and smelled the delicious aromas. He saw children playing games in the streets and heard their laughter. He saw farmers tending to their crops and animals and the hard work they put in every day.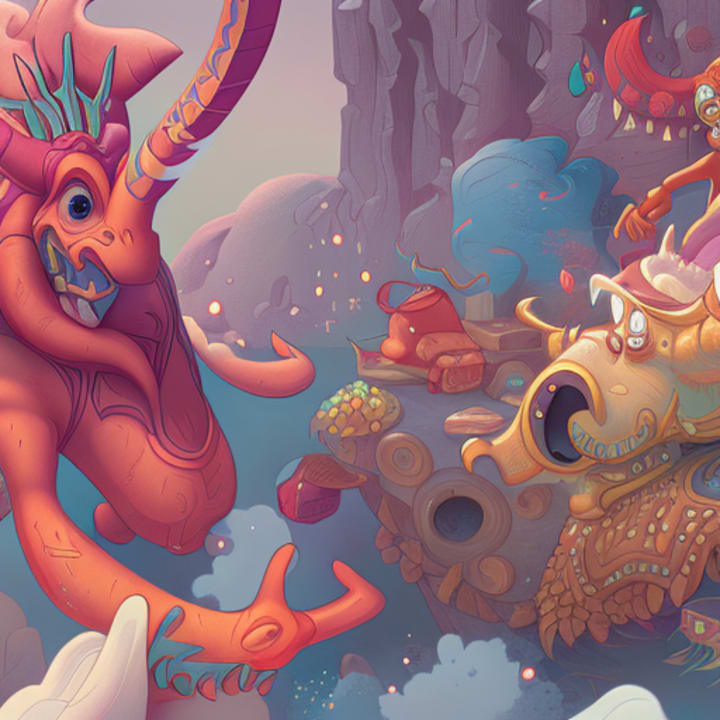 One day, as he was exploring, Zephyr saw a group of children playing a game he had never seen before. It involved throwing a ball and trying to hit a target. Zephyr was curious and wanted to play too, but he feared hurting the children with his wings or tail. However, the children encouraged him to join in, and he soon found that he was pretty good at the game. The children were amazed by his skills and asked him to play with them again.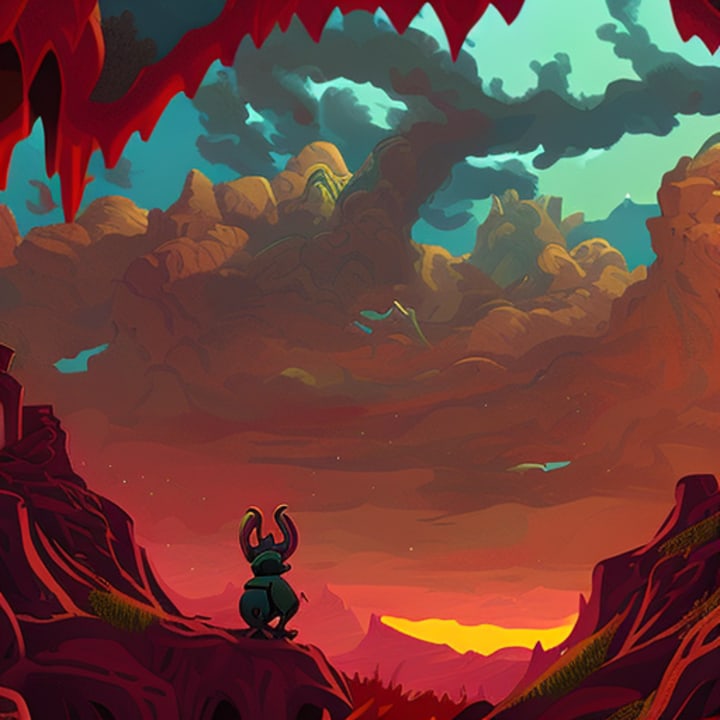 Zephyr spent many days learning about human customs and traditions in the village. He discovered that humans were not so different from Dracotaurs. They had families, friends, and dreams just like him. Zephyr felt a sense of belonging among the humans but was conflicted about his true identity.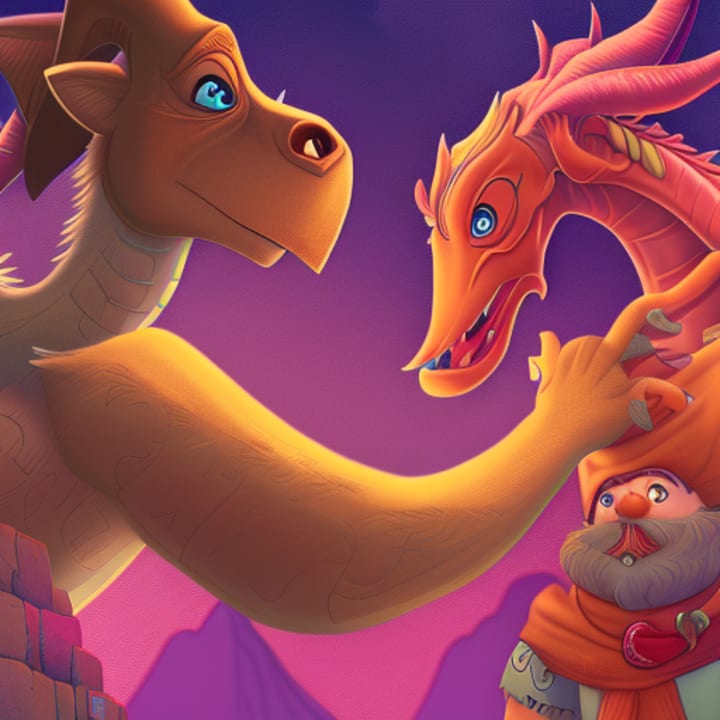 As a Dracotaur, Zephyr had always felt like an outsider. He didn't fit in with the other Dracotaurs, who were more interested in fighting and hunting than making friends with humans. Zephyr wondered if he would ever find peace with his true self.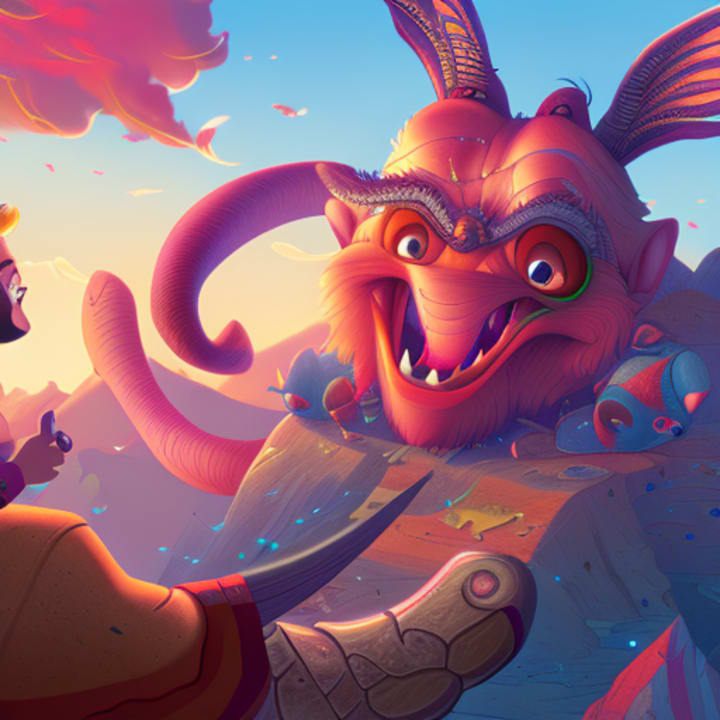 One day, Zephyr met a wise old human who had been living in the village for many years. The older man listened to Zephyr's concerns and told him he was not alone. Many humans and Dracotaurs struggled with their identities but found peace by embracing their differences.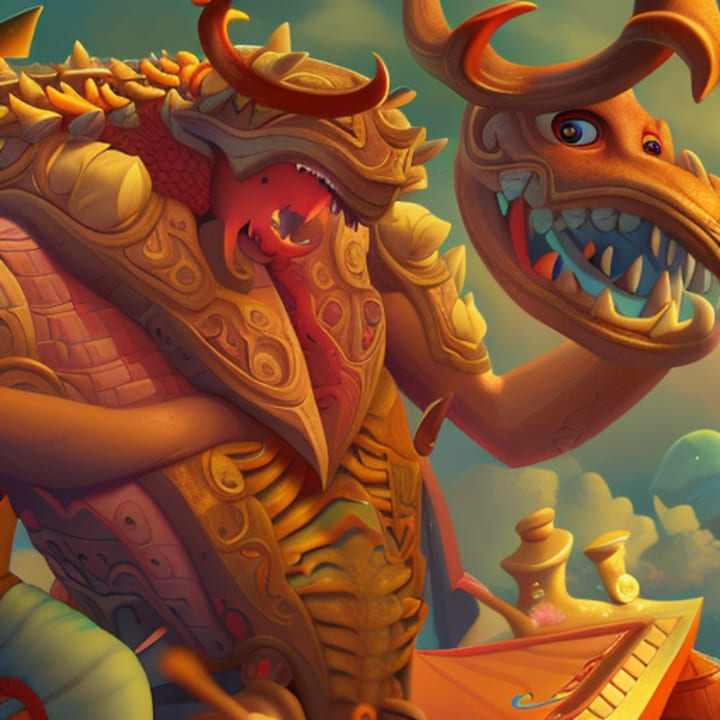 The older man encouraged Zephyr to explore his true self and never to be afraid of who he was. Zephyr took the older man's advice and embraced his Dracotaur heritage. He learned to fly with his wings and breathe fire like a dragon. He also started wearing traditional Dracotaur clothing and jewelry that made him proud of his heritage.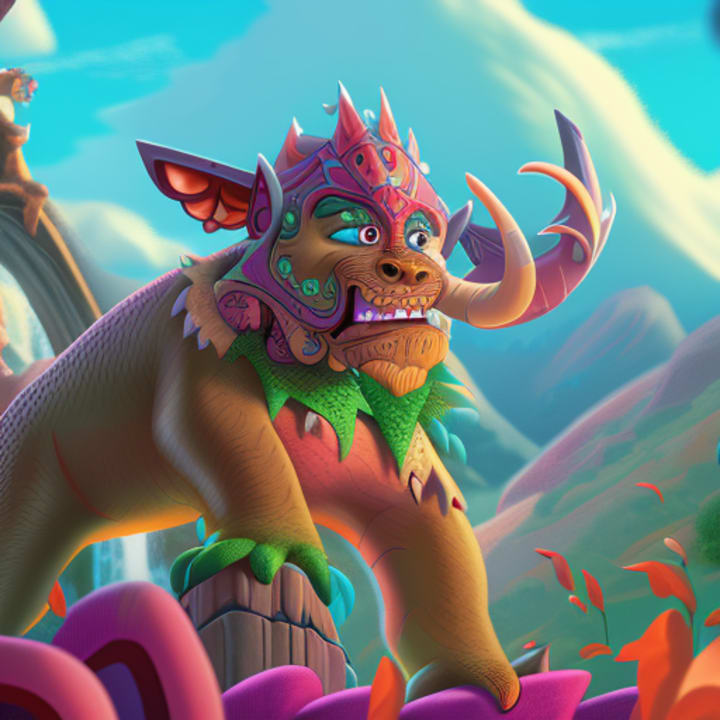 Zephyr also discovered that he had a special gift. He could communicate with animals and understand their thoughts and feelings. This gift made him even more unique and special. He would often help the farmers in the village by communicating with their animals and finding out what they needed.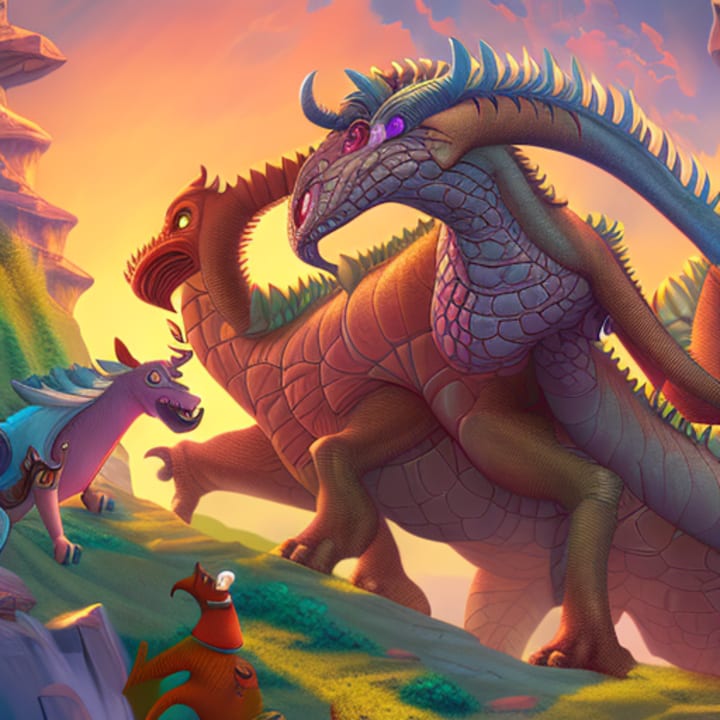 As Zephyr continued to explore his true self, he also found a sense of peace within himself. He realized he didn't have to choose between being a Dracotaur or a human. He could be both and still be accepted by both communities. He shared his new-found acceptance with the humans and Dracotaurs he met, and they were amazed by his journey of self-discovery.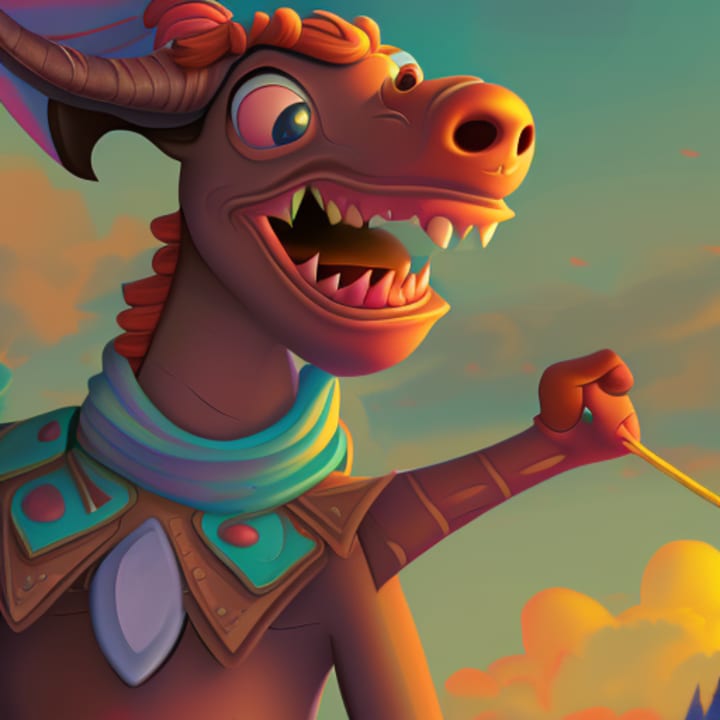 Zephyr returned to the villa with a newfound confidea sense of purpose purpose. He shared his story with the humans and Dracotaurs, and they were amazed by his journey of self-discovery. Zephyr had become a symbol of hope and acceptance for all who felt like outsiders.
In the end, Zephyr found peace with himself and the world around him. Zephyr had become a true hero, not just for Dracotaurs or humans, but for all who dared to be themselves. His story would be passed down for generations as a reminder of the power of self-discovery and acceptance.
Introducing "Zephyr's Journey" T-shirts – the perfect way to show off your love for the heartwarming story of a Dracotaur named Zephyr, who discovers the humans and embraces his true identity.
Our high-quality T-shirts feature stunning artwork inspired by the book, showcasing Zephyr's unique appearance and his journey of self-discovery. Made with soft, comfortable material, these T-shirts are perfect for wearing at home, at school, or out and about. And with a variety of sizes and colors to choose from, there's something for everyone.
But these T-shirts aren't just for fans of the book – they make a great gift for anyone who loves dragons, fantasy, or simply appreciates a good story about self-acceptance and diversity. And with our fast shipping and excellent customer service, you may be confident that you will your T-shirt in no time.
So why wait? Bring a little magic into your closet with our "Zephyr's Journey" T-shirts. Buy one for yourself or as a gift for a loved one – either way, you'll be spreading the message of acceptance and self-discovery wherever you go. Shop now and join Zephyr on his journey of discovery!
Here is my Link:
https://httpsfriendlybookjacobcom.creator-spring.com/listing/the-lonely-dragon
Reader insights
Be the first to share your insights about this piece.
Add your insights