Your Comprehensive Guide to Exploring San Francisco:
From Iconic Landmarks to Hidden Gems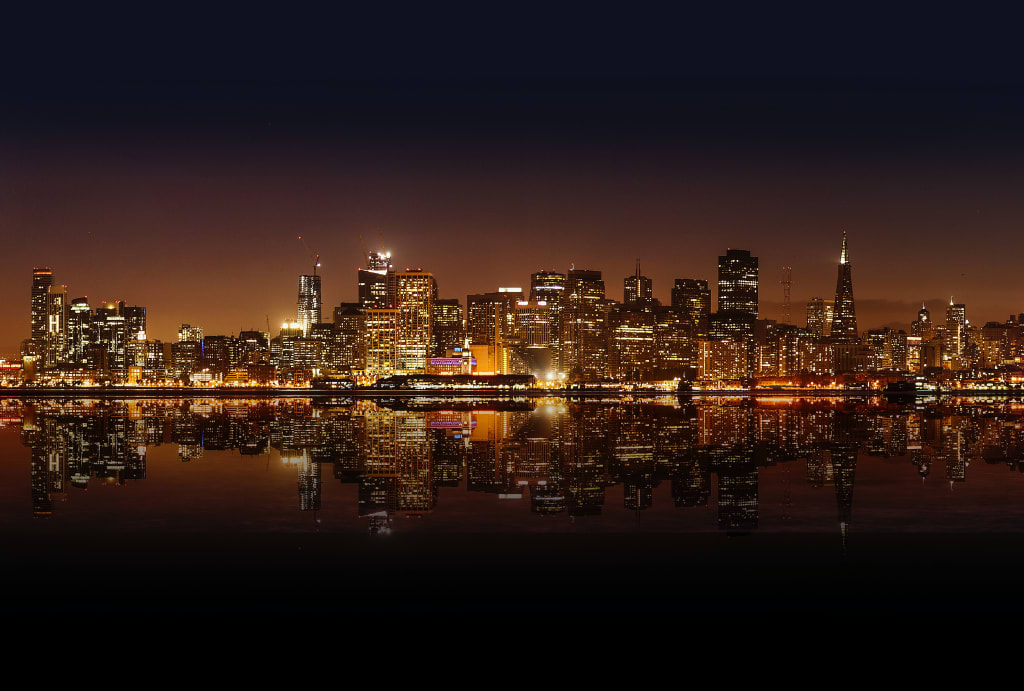 Welcome to our comprehensive guide to traveling to San Francisco, a city brimming with innovation, diversity, and an alluring charm. San Francisco, famously known as the 'City by the Bay,' offers more than just its iconic Golden Gate Bridge. Its unique neighborhoods, eclectic cuisine, and panoramic coastal views make it a coveted destination for travelers worldwide. This guide aims to provide all the information you need for your San Francisco adventure. So, let's embark on this exciting journey.
Why You Should Visit San Francisco
San Francisco is the heart of Northern California and is well-known for its cultural diversity, tech-savvy environment, and iconic landmarks. The city is a fusion of different cultures, and this rich diversity is visible in its art, food, and community events. With a vibrant tech scene, it's a hub of innovation and progress, offering a glimpse into the future.
Not to forget, San Francisco's scenic beauty, with its rolling hills and breathtaking coastline, adds a distinct charm that captures every traveler's heart. Moreover, the city's commitment to sustainability and environment-friendly practices makes it an excellent choice for eco-conscious travelers. If you're someone who appreciates cultural richness, loves exploring unique cuisines, or simply enjoys a beautiful sunset by the sea, San Francisco is the perfect place for you.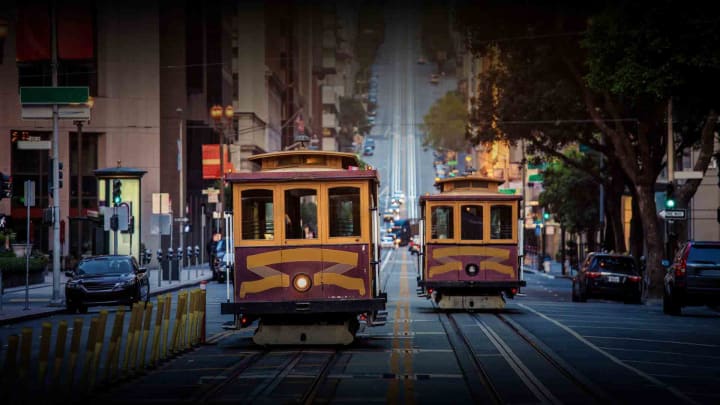 When is the Best Time to Travel to San Francisco?
San Francisco is known for its mild weather all year round, but if you're looking for the best time to visit, it's during the spring (April to June) and fall (September to November). During these periods, the city's weather is most favorable, and it's also less crowded.
San Francisco hosts many festivals and events throughout the year. If you're interested in cultural events, the Chinese New Year Parade in February is a vibrant spectacle, and the San Francisco Pride in June is one of the biggest Pride events in the world. The Hardly Strictly Bluegrass Festival in October offers free concerts in Golden Gate Park, and the Dickens Christmas Fair in December is a unique Victorian Christmas celebration.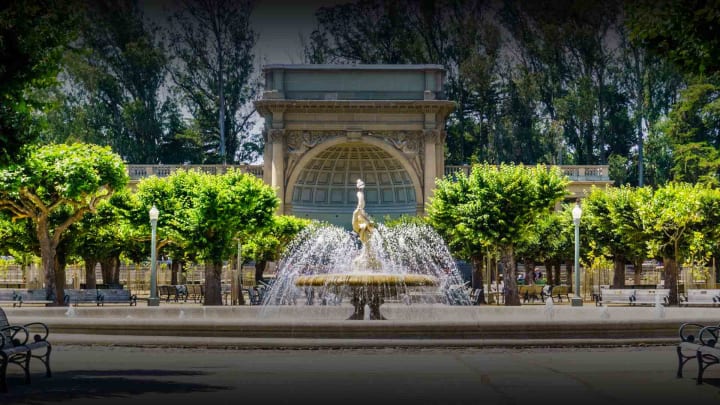 How to Get to San Francisco
Getting to San Francisco is easy, whether you choose to travel by air, rail, bus, or car. If you're coming from overseas or another state, flying is the most efficient way. The San Francisco International Airport (SFO) is well-connected with major cities worldwide.
If you prefer traveling by rail, Amtrak offers several routes to San Francisco, with scenic views along the way. Bus travel, though longer, can be a cheaper option, with companies like Greyhound and Megabus offering services to the city. And if you love road trips, driving to San Francisco offers the opportunity to explore the beautiful Californian landscapes en route.
Remember, each travel method has its own advantages, so consider factors like cost, travel time, and convenience when planning your journey.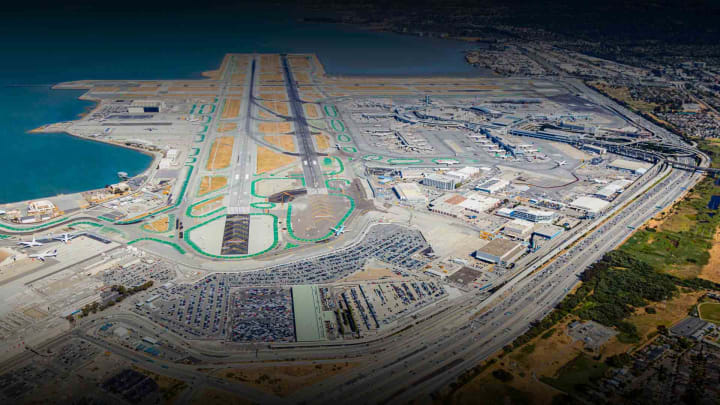 Required Travel Documents for San Francisco
For international travelers venturing to San Francisco, having the correct documents is essential. If you're traveling from outside the U.S., you'll require a valid passport, and depending on your country of origin, a U.S. tourist visa or an approved ESTA (Electronic System for Travel Authorization) under the Visa Waiver Program might be necessary. Always check the latest guidelines from the U.S. Department of State before planning your trip.
Domestic travelers should ideally carry a government-issued identification card. Remember to keep digital and physical copies of all your important documents in case of loss or theft.
San Francisco's Iconic Landmarks
San Francisco is home to numerous landmarks that have become synonymous with the city's identity. The Golden Gate Bridge, with its distinctive orange-red color, stands as a symbol of the city's architectural marvel. Walking across the bridge offers spectacular views of the bay and is a must-do activity.
Alcatraz Island, home to the infamous federal prison, now serves as a museum providing insights into some of the most notorious criminals in American history. Tickets often sell out weeks in advance, so plan your visit early.
Fisherman's Wharf is another must-visit spot. With its seafood stalls, sourdough bakeries, and the vibrant Pier 39 filled with shops, restaurants, and even a resident sea lion colony, it's a place where you can immerse yourself in the lively atmosphere of the city.
These are just a few of the many landmarks that San Francisco has to offer. Each has its own unique story that adds to the rich tapestry of the city.
Exploring the Neighborhoods of San Francisco
San Francisco is a city of neighborhoods, each with its own distinct character and charm. For instance, Chinatown, one of the oldest and largest in the U.S., is known for its vibrant culture, colorful markets, and authentic food. Haight-Ashbury, the birthplace of the 1960s hippie culture, is full of vintage clothing stores, record shops, and Victorian houses.
For those who appreciate a lively LGBTQ+ scene, the Castro District is the place to be. If you love Italian cuisine and culture, be sure to visit North Beach, San Francisco's Little Italy. And if you're looking for panoramic views of the city and bay, head to the scenic residential area of Pacific Heights.
Each neighborhood offers a different slice of San Francisco life, so be sure to explore beyond the well-trodden tourist paths to experience the city's diverse cultures.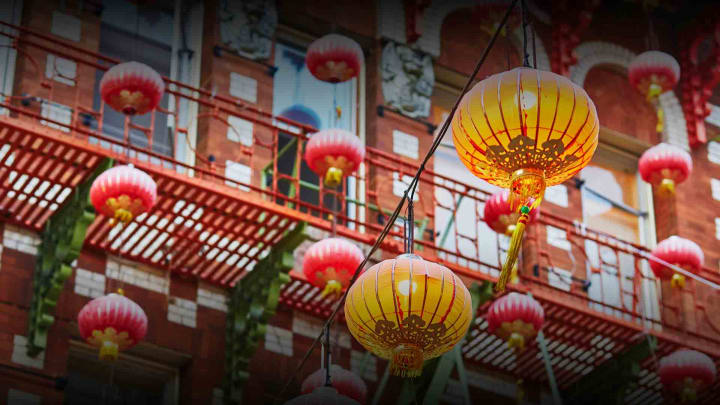 Methods of Transportation in San Francisco
When it comes to getting around in San Francisco, there are numerous options. The city's public transportation system, run by the San Francisco Municipal Transportation Agency (SFMTA), includes buses, streetcars, and the famous cable cars.
For more flexibility, consider renting a bike or a scooter. Several rental shops around the city offer these services, making it easy to get around while enjoying the cityscape. There's also the option of joining guided walking tours to explore specific neighborhoods or landmarks.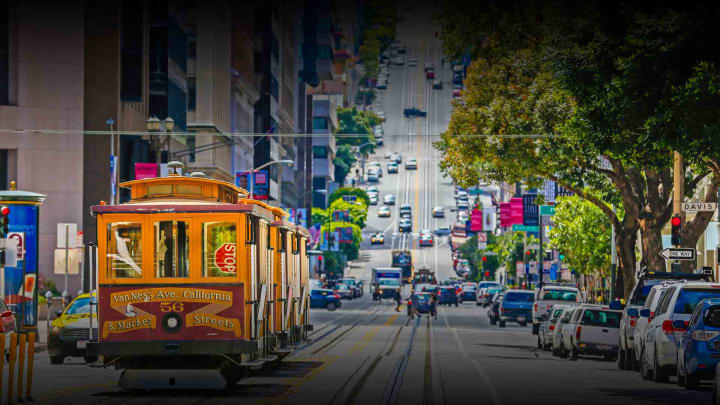 San Francisco's Gastronomical Journey
Diving into San Francisco's food scene is a journey unto itself. With its rich cultural diversity, you'll find a variety of cuisines that mirror the city's multicultural tapestry. If you're a foodie, exploring the city's culinary landscape is a must.
Start by visiting the Ferry Building Marketplace, a food lover's paradise, where you can find local artisanal products, fresh produce, and gourmet food stalls. For a taste of San Francisco's seafood, stroll down to Fisherman's Wharf and indulge in clam chowder served in a sourdough bread bowl.
San Francisco is also famous for its thriving Asian food scene. Whether it's savoring dim sum in Chinatown or enjoying a hearty ramen bowl in Japantown, you're in for a treat. Also, don't forget to visit the Mission District for the best burritos in town!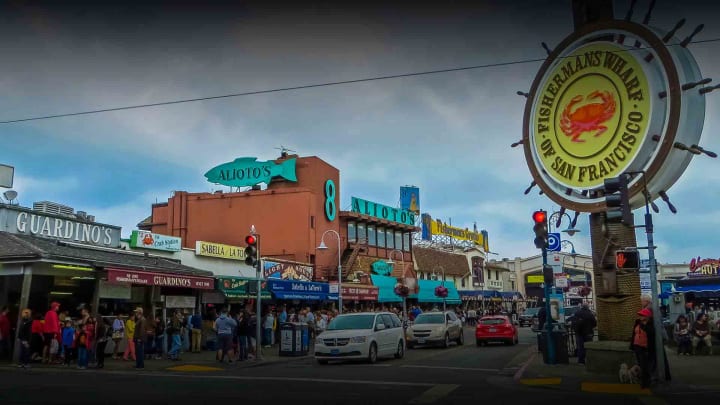 Can You Travel to San Francisco on a Budget?
Traveling to San Francisco doesn't have to break the bank. With some careful planning, you can have an affordable trip that allows you to experience the best the city has to offer.
There are plenty of free or low-cost attractions in San Francisco. The Golden Gate Park, for instance, is free to enter and is home to beautiful gardens, lakes, and even a herd of bison. Walking across the Golden Gate Bridge, exploring the diverse neighborhoods, or simply enjoying a sunset at Ocean Beach won't cost you a dime.
When it comes to dining, consider hitting the local markets for fresh produce and artisanal goodies. Or try some of the city's delicious food trucks for a more budget-friendly meal. For accommodation, look for deals online or consider staying in one of the city's hostels if you're open to meeting fellow travelers.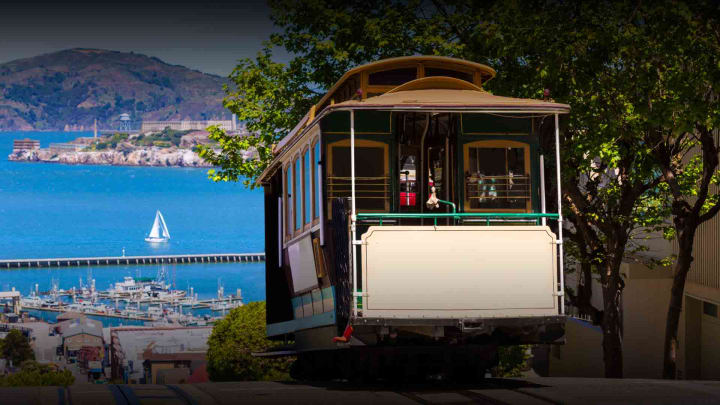 Is It Possible to Visit San Francisco in a Day?
While San Francisco has enough to keep you busy for weeks, it's possible to get a good feel for the city in a day if you plan it right. Start your day early with a visit to the Fisherman's Wharf, then catch a ferry to Alcatraz Island. Afterward, grab lunch at the Ferry Building Marketplace.
In the afternoon, visit the Golden Gate Park or explore one of the city's unique neighborhoods like Chinatown or the Mission District. Cap off your day with a scenic walk across the Golden Gate Bridge at sunset for some stunning photo ops.
Keep in mind this is a fast-paced itinerary and may not be suitable for everyone. If you can spend more time in San Francisco, you'll be able to explore the city more deeply.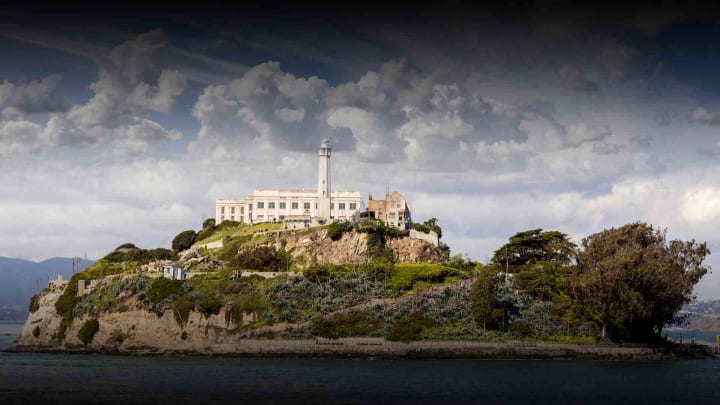 Safety in San Francisco
San Francisco, like any big city, requires visitors to be aware of their surroundings and take precautions to ensure their safety. While the city is generally safe for tourists, it's always wise to avoid poorly lit areas late at night and be cautious of your belongings.
Ways to Make Your San Francisco Trip More Enjoyable
Lastly, some tips to make your San Francisco trip more enjoyable: be flexible with your plans, as the city's weather can be unpredictable; wear comfortable shoes, as the city's hilly terrain can be challenging; try to go beyond the tourist spots and experience the city like a local. And most importantly, be open to new experiences and cultures. San Francisco is a city that's constantly evolving, and that's part of its charm.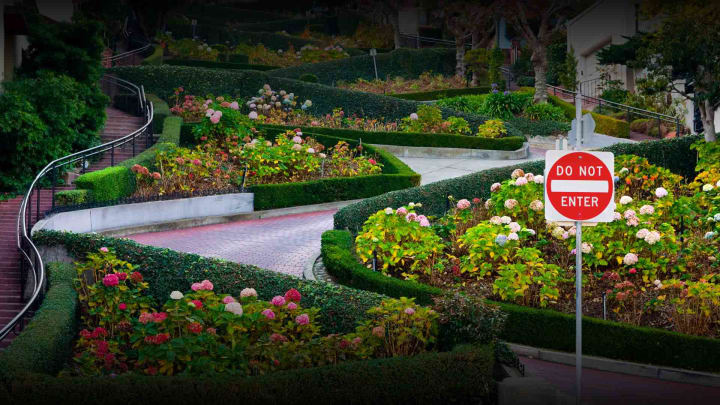 FAQs About Traveling to San Francisco
Before concluding our comprehensive guide, let's address some frequently asked questions about traveling to San Francisco.
What are some must-try dishes in San Francisco?
San Francisco's food scene is vibrant and diverse. Some must-try dishes include the clam chowder in a sourdough bread bowl at Fisherman's Wharf, Mission-style burritos in the Mission District, and dim sum in Chinatown.
How can I use public transportation in San Francisco?
San Francisco has a robust public transportation system operated by SFMTA. You can use buses, cable cars, and streetcars to get around the city. Download the SFMTA app for routes and schedules. Remember to carry exact change or a Clipper card for fares.
What is the weather like in San Francisco?
San Francisco is known for its cool, mild climate year-round. Summers can be foggy with temperatures in the 60s and 70s (Fahrenheit), while winters are rainy with temperatures in the 50s. The city's weather can change rapidly, so it's wise to dress in layers.
Are there any child-friendly activities in San Francisco?
Absolutely! Kids will enjoy visiting the Exploratorium science museum, the San Francisco Zoo, and the California Academy of Sciences which has an aquarium, planetarium, and a natural history museum. A ride on the iconic cable cars is also a fun activity for children.
What are the best day trips from San Francisco?
For nature lovers, a trip to Muir Woods National Monument offers a walk among towering redwood trees. Wine enthusiasts can spend a day in Napa Valley or Sonoma County, both renowned for their world-class vineyards. Another popular destination is Monterey and Carmel, known for their stunning coastal views and the famous Monterey Bay Aquarium.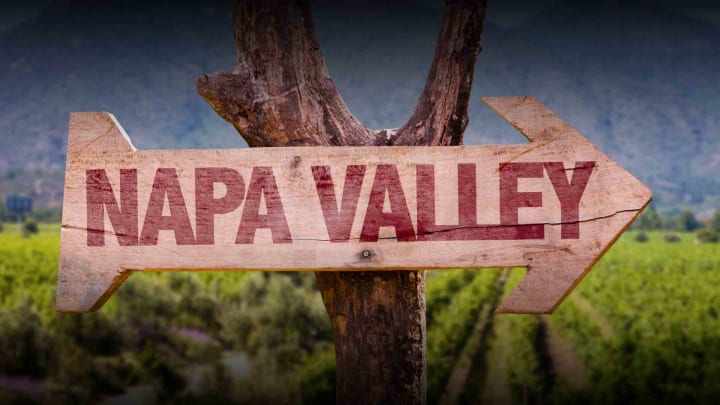 Conclusion
San Francisco is a city like no other. With its cultural diversity, scenic beauty, innovative spirit, and rich history, it offers something for every traveler. Whether you're planning a week-long stay or a quick visit, we hope this guide helps you make the most of your trip to this beautiful city by the bay. Safe travels!
Extra Suggestions:
Consider purchasing the San Francisco CityPASS if you plan to visit multiple attractions. It provides discounted admission to several popular spots.
Always carry a light jacket, as temperatures can drop in the evening.
Attend local events or festivals if your visit aligns with them - they offer a great way to immerse yourself in the city's culture.
Try to use eco-friendly practices during your visit as San Francisco is one of the greenest cities in the U.S.
Don't forget to relax and enjoy the laid-back California lifestyle!
Reader insights
Be the first to share your insights about this piece.
Add your insights