Children need to know that they don't have to do anything to earn our undivided attention. Children deserve to experience that the very fact that they are here on earth is enough to earn them attention and appreciation.
In our lack of awareness, we limit our children by demanding approval for everything, turning them into little slaves subject to our judgments. In this way, they either crave our approval extraordinarily, or they depend on it for everything.
Can you imagine a situation where a child is constantly desperate for our approval and fearful of our disapproval? How different it would be if they had unconditional acceptance and respect.
Every child will find that some behaviors get them into trouble, but that does not mean they are not accepted or respected. So this point is even more critical: as parents, we cannot make the mistake of assuming that we have the right to determine what kind of person our children are.
Who are we to judge them? They need to know that they have a legitimate right to identify with their truest selves in this world. And that this right is not granted by us, but is inherent. As long as they live in this world, they have the right to express their hearts and feelings and show their spiritual world.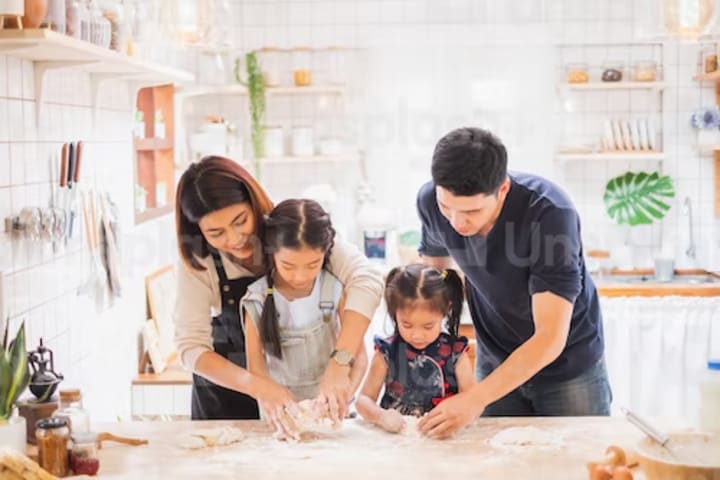 Approval and disapproval are both extensions and tentacles of the desire to control. That may sound a bit shocking. Of course, we will certainly praise our children and praise their progress; but this can easily lead to the downside, forming a bar of approval and disapproval, and the basic personality of our children will soon be affected.
Whether our children are artistic, academically gifted, adventurous, athletic, musical, dreamers, or introverts ...... all of these cannot affect our proper attitude toward them.
From a broad standpoint, it is not our place to rule on whether a child should be religious, gay, have a marriage, be ambitious, or have any other characteristics.
While a child's behavior still needs to be continually adjusted to conform to certain basic norms, their core nature must be unconditionally appreciated.
If our children choose a different religion than ours, pursue a career different from our dreams, grow up to be gay, or marry someone of a different race, then our reaction becomes a sign of the degree of awakening.
Can we recognize that they have the right to express their truest selves in a way that is unique to them? And will we be able to respond to their expression?
Our children need to grow up realizing that they deserve to be praised for who they are as a person. Of course, parents will say that they praise and compliment their children all the time.
After all, don't they all celebrate their children's birthdays, take them to the movies, buy them gifts, and spend lots of money on toys for them? If these don't count as recognition and praise for your child, how does it count?
Without being conscious of it, we often just approve of our children's behavior, not of them.
The point of praising and approving of the child is to allow them to live in their truest self without falling into the trap of our expectations. That is, even if the child does nothing, proves nothing, and achieves nothing, we still revel in their existence.
The essence of a child is pure and loving, no matter how it manifests itself. When we honor this essence, children will believe that we understand their inner world and believe that they are beautiful and worthy people, regardless of their outer expression.
At a time when our children's outer expressions may be fragmented, if we can create a bond with their inner essence, we can send them the message of their great worth.
Allow me to offer some suggestions. Through the following actions, children will know that they have been accepted; that this acceptance is entirely for them, not because of what they have done.
When they are resting, tell them how much we appreciate them.
When they are sitting, tell them how happy we are to be sitting with them.
When they walk around the house, tell them, "Thank you for coming into my life;"
When they hold our hands, tell them how happy we are to hold theirs.
When they wake up in the morning, write them a letter telling them how happy it is to wake up and see them in the morning.
When we take them home from school, tell them how much we miss them.
When they smile, tell them how warm our hearts are.
When they kiss us, tell them how much we enjoy spending time with them.
Whether our children are babies or toddlers or teenagers, they need to be validated and told that we are happy because they are there.
Children need to know that they don't have to do anything to earn our undivided attention. Children deserve to experience that the mere fact that they are here on earth is enough to earn them attention and appreciation.
A child who grows up with an innate sense of "legitimacy" will carry the imprint of their early years and acquire a robust emotional world as an adult.
They can understand early on that their spirit is most important in their relationships and will be able to experience adult life with spiritual guidance in the future.
With this inner bond, they neither need to ask for approval from the outside world nor crave appreciation; with their inner "sense of justification," they can approve of themselves.
Reader insights
Be the first to share your insights about this piece.
Add your insights