Worried About Your Teen?
5 Tips For Less Teen Stress At School And Beyond.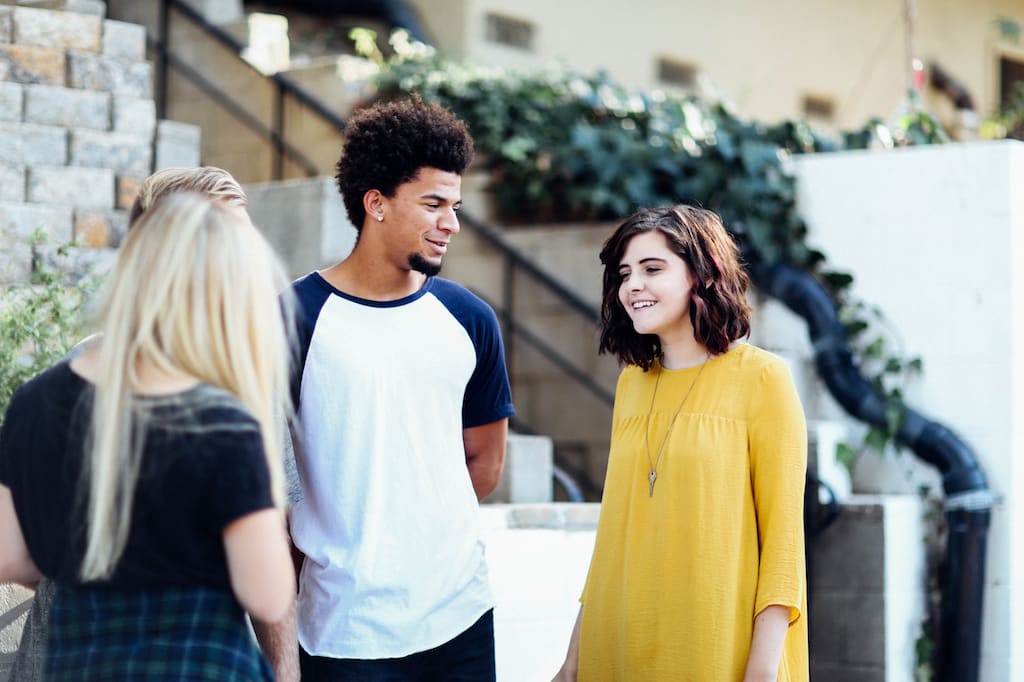 Photo By Alexis Brown
Ah, the joys of parenting. One day your child is a smiling, happy, laughing, well-adjusted youth. Then, seemingly overnight, you have a moody teenager at home. How did that happen? Pimples, emotional extremes, and pointless arguments are on the scene, and you start to realize that your sweet little boy or girl may have vanished forever.
As parents, entering the teenage years is a major challenge. For our teens, this period of upheaval is even more difficult. Adolescence can bring significantly higher levels of stress and anxiety. Teens are starting to make their own decisions and think for themselves, and these changes often are accompanied by bouts of indecision and mistakes. In addition, they are forming habits that will remain with them for the rest of their lives. Hopefully these behaviors will take them down paths towards academic and personal success!
Are you worried about your teen's emotional and overall well-being during this time of extreme growth? If so, you're not alone. Many parents want to make sure they're doing everything possible to help their teenage sons and daughters thrive during adolescence. Often, however, they are uncertain how to proceed.
As a mental conditioning coach, I work with teens and parents to help youngsters get on track for success in school and in life. Together we practice behaviors and habits of thinking that train our brains to have lower stress and anxiety levels, boost creativity and critical thinking, and persevere through the roadblocks of adolescence.
I share these "preventive mental health" tips with my coaching clients to make the teenage years both more bearable and more enjoyable.
Promote Healthy Habits.
Since our physical health impacts our emotional health, encourage plenty of exercise and a healthy diet. Due to homework and hanging out with friends, teens often sacrifice sleep. However, sleep is an essential aspect of sound mental health. Do all you can to help your teen get at least eight or nine hours of sleep every night.
Have a Consistent Home or Family Routine.
I know this can be tough. My wife and I have five kids, and managing their sports schedules and social calendars seems harder than running a federal agency. If possible, try to have at least one family meal per week. You could also plan a family game night once a month and agree that nothing will take priority over it.
Boost Confidence.
Negative self-esteem is rampant among teens. This may result from several factors including poor body image, stressful social interactions, or feeling inadequate in some way. You can help your teen feel more confident by celebrating his or her victories, large and small. Show your teen that effort leads to success, at school and beyond. For more ideas, you can check out my blog post on ways to develop a growth mindset in your child.
Know What's Going On.
Keep tabs on your teen's activities, both in the "real world" and online. Take a look every now and then at your son or daughter's social media profiles. Invite your teen's friends to your house to hang out. Stay in touch with how your child is doing at school and beyond. Often, troubling emotional situations can be avoided by proactive and positive parenting.
Practice Spirituality.
The teen years are a time for trying to figure out who someone is and how he or she fits into the world. Spirituality offers emotional support and guidance during this stage in life, in addition to a sense of purpose. If your family actively practices religion, help your teen grow in the faith by attending services on a regular basis. Getting involved with your religious community's youth group strengthens social bonds and creates shared experiences that can sustain your teen in difficult times.
Mike Ferry is a mental conditioning coach, longtime middle school history teacher, and the author of Teaching Happiness And Innovation. For more information, visit his website or connect with Mike on Twitter.
About the Creator
Teacher, author, speaker. Featured in Washington Post, Huffington Post, Christian Science Monitor, CBS, NBC, Newsmax, and radio shows and podcasts around the world. Web: www.happinessandinnovation.com. Twitter: @MikeFerry7
Reader insights
Be the first to share your insights about this piece.
Add your insights