When in Rome, do as the Romans do.
A Manc tale of family and fun.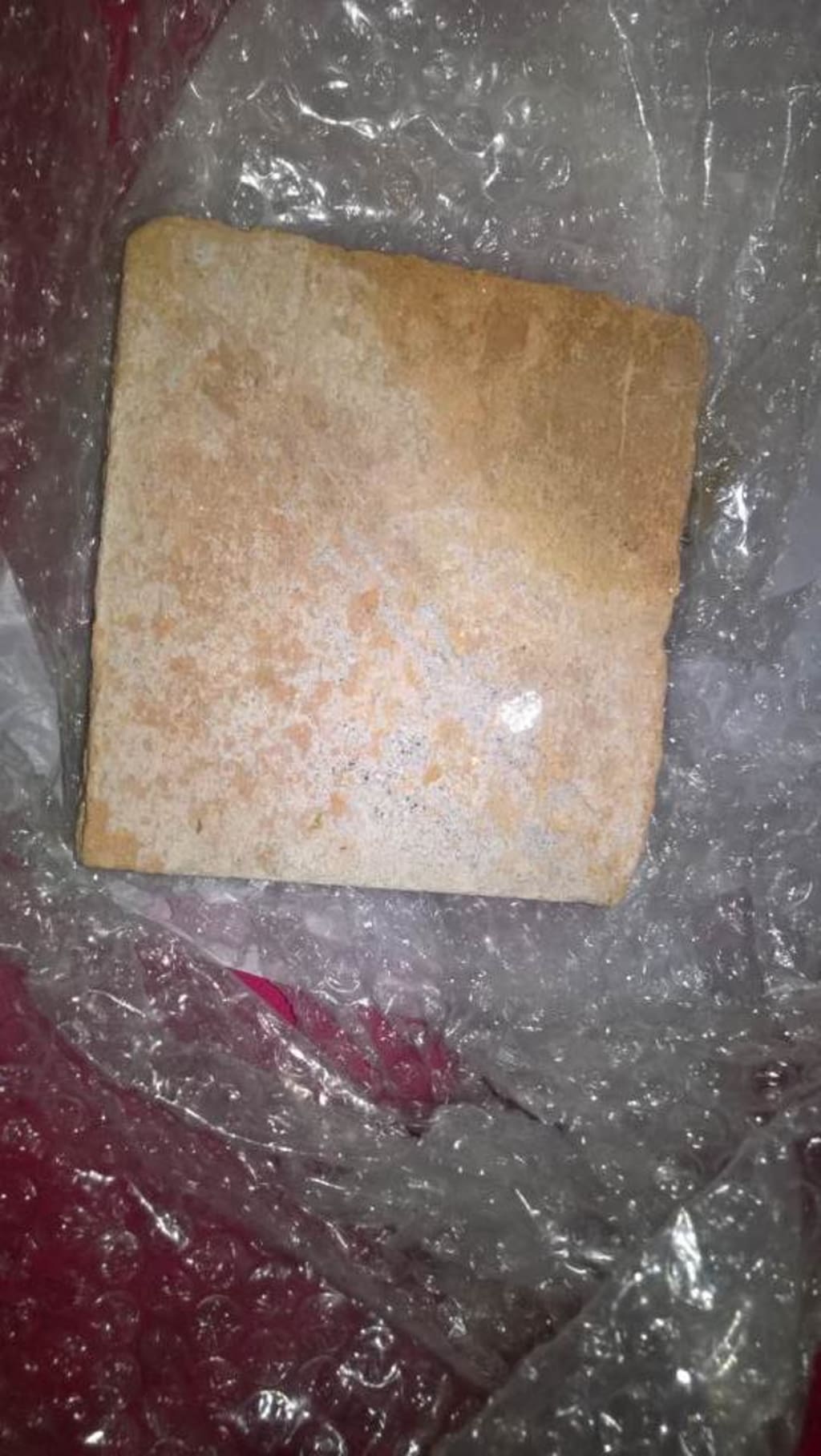 The Brick from Emperor Hadrian's Imperial Palace
Though visiting Italy for the first time was amongst my brightest memories, I remember the Dark Rome tours. I thought it an odd name for a company that shed so much light on the past and created memories in the present that oftentimes survived the test of time. I was there to meet the rest of my paternal biological family, having met my dad's sister Tatiana the previous year in England whilst she was visiting a friend that at the time was suffering from cancer, and has thankfully recovered and retired to France.
The first Dark Rome tour took us from Appia Antica to the Roman Forum. Before it began, we met Marco, a student of my aunt Tatiana as an English language teacher. Marco was working on a nearby farm for which the deed did not exist as it was formerly a Mafia site. He gave us some water that was naturally carbonated and informed us that due to mineral deposits there were around a dozen different types of spring water in Rome – each with their own unique taste. Hidden beauty danced amongst the remnants of a forgotten malevolent past.
As we proceeded towards the Roman Forum a common theme emerged – a monument, statue, building or artifact would have gold, marble or other features missing as the guide informed us which emperor or pope appropriated them to be reworked into a project that earned their patronage. I found myself amused by the dichotomy of theft and recycling. Emperors and popes would destroy history in the vain hope that their own iconographic legacy would make them immortals, and not a feature on their successor's mantlepiece.
I remembered this a few days later when we visited Villa Adriana, and after traipsing immaculate gardens we found the part where his imperial palace was located. As I touched the imperial palace and felt history in my hands, my hands noticed that history was feeling a little loose, and so I picked up this loose brick, part of Emperor Hadrian's imperial palace as Marco stated, "When in Rome, do as the Romans do!" and I laughed knowingly before slinking the brick into my coat pocket.
I found Rome to be a place full of contradictions, but a place which equally found humour in acknowledging these contradictions. Nowhere was this more apparent in how motorbikes were popular in Rome due to a lack of parking spaces in this bustling city where past and present exist in a constant battle for supremacy. Practicality and inventiveness in the face of ineptitude tickled me in a way I did not expect.
A day or so later, my aunt and I were amongst the first to tour the underground aspects of the Coliseum with the quarters opened up for public viewing. The barbarity of the violence and the beauty of the structure, even in its semi-ruinous state reminded me of the beauty of the farm that legally did not exist. Nobody was harmed in either at that present moment, and yet the murky past remained a shadow that danced mockingly amongst the light of now.
Past and present collided when I met the rest of my paternal biological family. Nonna pinched my cheeks, kissed me, embraced me in a loving hug, and smiled from ear to ear. My cousin Elisa informed me of my whiteness, to which I replied "you would be too if you lived in Manchester." I was grateful in this moment that I did not bring the weather with me.
After lunch, my other cousin Matteo was impressed as I understood what was happening in the Dragonball Z episode on the television just from the animation in spite of only being fluent in Lingua Manca. Some stories don't need words when memory gives them power. We soon switched to the PlayStation 3 where I believe FPS stood for Frankly Played Suckily. I never was much of a Call of Duty fan. But seeing FIFA amongst his collection I redeemed myself in Matteo's eyes while Elisa's swooned over the portrait of Karim Benzema.
A few days later and we travelled to the beach where my father's ashes were scattered. As the sun scorched my back it was soothed by the sea water, and the sense of belonging I finally felt.
Tatiana explained how her mother, Maria was born in Egypt and wanted to go to university to specialise in textiles, yet the patriarchal laws forbade it without a father or husband's permission, and that her first husband promised he would allow her to go to university if she married him before immediately reneging on that promise. Eventually she left Egypt following a violent revolution and found herself in Tanzania and with her second husband, my Russian grandfather Nikolai.
Nikolai had a wild cat as a pet, and I was presented with a picture of him with it with it. I was also presented with its pelt. She showed me pictures of her and my father as children alongside Maria. She looked so beautiful, and it finally made sense how I'd always loved that name for some reason without any knowledge of my past. The final picture was my dad in the height of the Beatles craze with snazzy hair and fine shirt that would put Jay Gatsby to shame.
I was faced once more with the contradictions of the past when we visited Pompeii. There was a brothel with painted depictions of the ancient art on the walls amongst the ruins and my macabre mind wondered if the John had paid up front when Vesuvius erupted before he had.
The shadow of the Mafia stalked amongst the sun-kissed streets of nearby Naples, rum babas tasted bittersweet with the knowledge that the reason so many motorcyclists weren't wearing helmets here as they did in Rome was because helmets were associated with Mafia hitmen. The power of perception permeated that city, where a grandiose statue of Julius Caesar stood triumphantly… and yet caution was its own malignant form of safety.
Towards the end of my stay the family, and Marco joined me at an Irish bar in the centre of Rome called The Fiddler's Elbow. There, a musician, promoter and podcaster known as Salvatore Benintende was a gracious host for the first, of what has become a handful of times. I was happy to reveal more of myself to my family as I sang, performed poetry, and rapped in my second ever international headline set, and my first on mainland Europe. As I finished my set with Elton John's Your Song it felt like our song as we'd created a memory from a moment, and finally the sun had escaped the lure of the shadow.
travel
Ushiku Crisafulli is a chef, poet, playwright, actor, performance artist, comedian, musician & founder of the OpenMind Collective. He also runs the various UK Bards projects on behalf of Local Gems Poetry Press & is an ACE DYCP recipient.
Receive stories by Ushiku Crisafulli in

your feed