What to Do When Your Child's Pet Dies
6 ways to ease the pain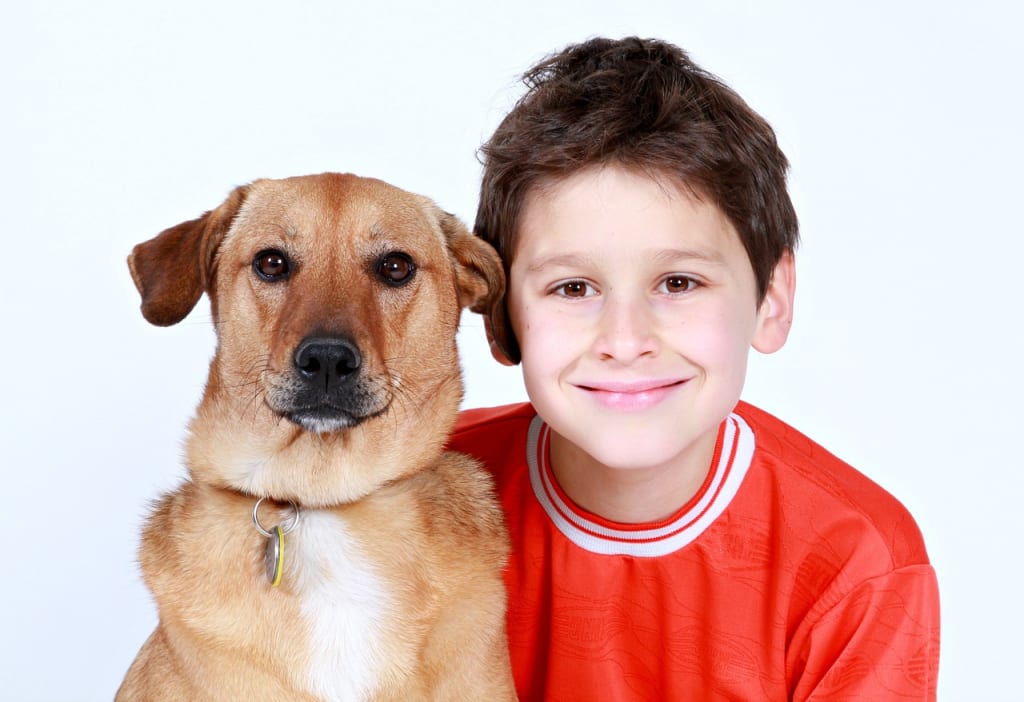 "Our dog Chloe was really old for a dog, and couldn't do that much stuff anymore. She couldn't see or hear, so someone came to our house and put her to sleep. I felt really, really sad, because she was a good, behaving dog. I started crying. The whole family was sad because they loved her. I still miss her," says nine-year-old Audrey Jones. There's no doubt having a pet is a special part of childhood. Pets bring joy and fun to a household. So how do you handle it when that pet dies?
Don't tell your child that his pet ran away or went away to try to spare his feelings. When I saw that my son's hamster was not breathing, my first instinct was to get rid of her somehow, and tell him she got out of the house. But as much as it broke my heart to hear him sobbing, I realized I owed him honesty, and the chance to grieve and learn about death.
Offer your child your condolences and let him know you are also sad. Ellen Jones (Audrey's mom) says that after Chloe died they sat around telling stories about her. It may also help your child to hear about an experience you had losing a pet, either when you were a child or a bit older.
Have a funeral or memorial service. We put our hamster in a shoebox with her favorite toys, pictures the kids had drawn, and held a small funeral service while burying her in our garden. Larger animals are usually cremated, but check with your city's laws and with your veterinarian. Depending on your religion or your own personal feelings on spirituality, you may want to let your child know that their pet went to heaven or is in a better place. If you had your pet euthanized, try to avoid using the words "put to sleep" with younger kids.
Encourage your child to write about her feelings (in the form of a letter to her pet or a general journal), especially if she doesn't want to talk about the death right now. For younger kids, drawing pictures of their pet in happier times may be helpful. When a pet dies in my house, all my kids draw pictures for the mourner(s) to show their concern.
"It's just a dog, not a person." Stay away from people who don't think it's okay to grieve for a pet. It doesn't matter if it's a dog, cat, fish, hamster, bird, bunny, or frog, the pain your child feels is real. Being sad about the loss of a pet is your child's right, so teach him that he doesn't have to shut off his feelings for those who aren't as sensitive to animals.
Don't say, "You can always get another pet." While this may be true, it seems like you're saying the one who died is too easily replaced. It's the same with your child's pet. Avoid telling your child that you can go get another pet right away. Let your child process the death, grieve, and come to you when he's ready for another pet.
Sidebar: Books for kids about pet death
Goodbye, Mousie by Robie H. Harris
Murphy and Kate by Ellen Howard
Lifetimes: The Beautiful Way to Explain Death to Children by Bryan Mellonie
Cat Heaven by Cynthia Rylant
Dog Heaven by Cynthia Rylant
The Tenth Good Thing About Barney by Judith Viorst
Kerrie McLoughlin's five kids currently have a bearded dragon and two fabulous country cats. Visit them at TheKerrieShow.com.