What Makes a Family
Is blood thicker than water?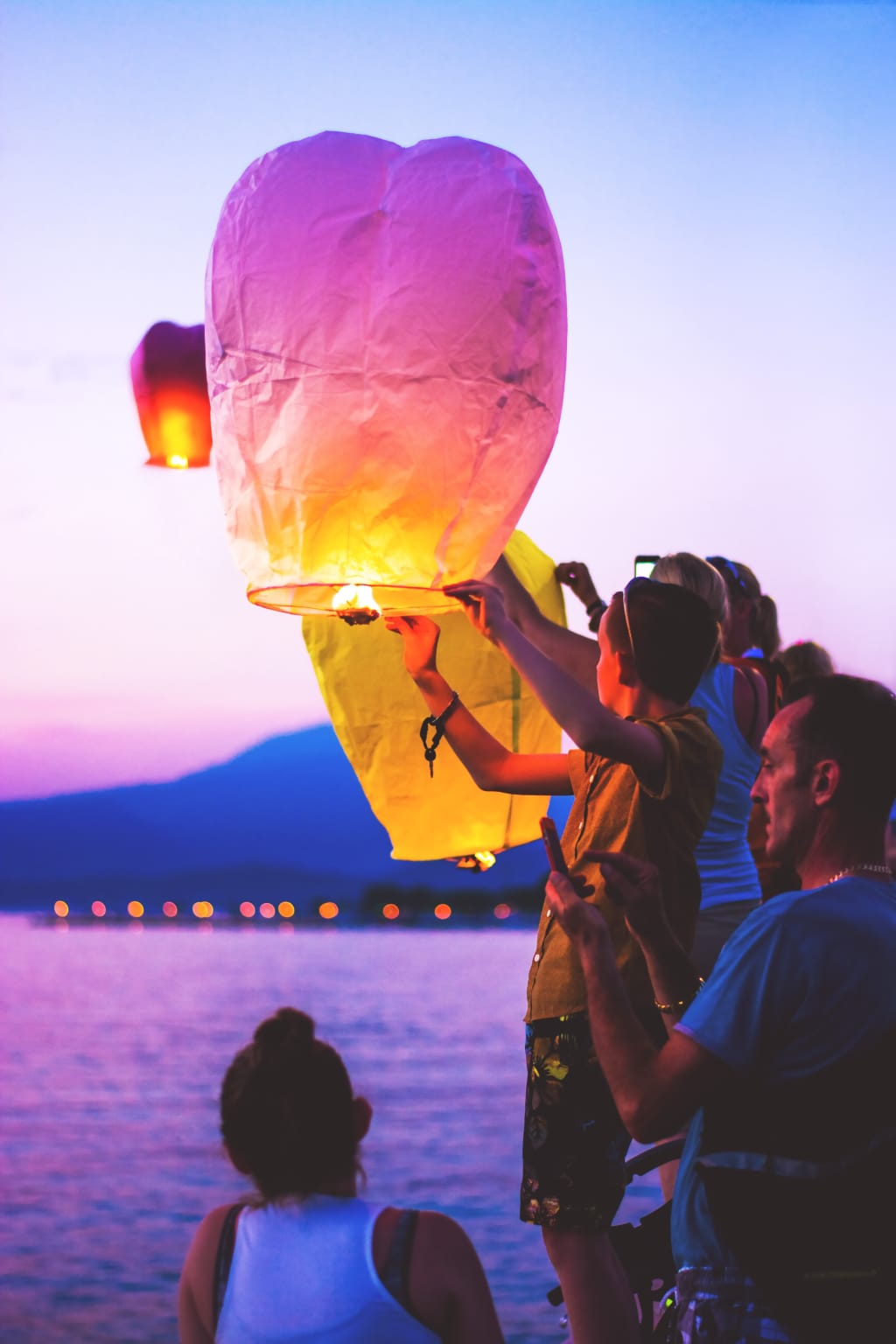 Photo by Gianandrea Villa on Unsplash
This holiday season, everyone talks and talks about family. Bonding with family, visiting family, etc. It always gets me thinking about what a family is. Who are my aunts, my uncles, my cousins, my grandparents?
People often say that you can't choose your family. "Blood is thicker than water" they often say. You know, suck it up and just smile at your crazy racist uncle. He's family, after all. You may not like him, but you can't cut him off.
Or can you?
See, most people don't know this, but that isn't the full phrase. The true phrase, from a long time ago, is "The blood of the covenant is thicker than the water of the womb." As in, the bonds you make are more important than the bonds of DNA. Funny how history shortens phrases to mean the opposite. Like "curiosity killed the cat, but satisfaction brought it back." But I digress.
Honestly, I dislike a number of my relatives. They are mean, vindictive, and truly repulsive human beings. One of my cousins defended her abusive brother and now refuses to acknowledge the rest of us who supported his wife through the divorce. Should I be forced to call her family?
My aunt used to be very homophobic. She was a rabid Catholic, and thought herself very pious. She attacked me on social media for posting historical instances of homosexuality being socially acceptable. She hated my mom for adopting my sister, and was just generally a horrible person. It took a personal tragedy to get her to change. Before, I wouldn't call her family.
My grandfather voted for a racist to be president because he "would do something about the gays." I refused to acknowledge him as my family. It was a choice I now regret, and it's too late to take it back. But it was my choice all the same.
Instead, my family were the friends of my parents who acted as my grandparents when I had none nearby. My aunt was my mom's best friend, and my uncle was my mom's college friend (who married her best friend—it was very cute). My cousin is my best friend that my grandma babysat in elementary school.
My sister isn't blood related to my mom, but she's still her daughter. She raised my sister, and when my sister lost someone close to her, my mom was the one she needed most.
My aunt has fostered many children over the years, always treating them as if they were her blood children. She even adopted the son of one her foster daughters, and has loved him with all her heart since (despite his poor decisions and bad tempers). He's her son through and through.
My whole life, I was taught that family is what you make it. My brothers are my best friends, and my "children" are the friends who need a parent who understands. Many of them still call me their mom, and call me or text me whenever they need me. My community is full of aunts, uncles, cousins, and grandparents. I know I can call them when I need them. I have called them, many times, even when it sometimes feels like I inconvenience them.
All of the kids have a wealth of family, without the blood connection. We often call it "communal parenting," and it was my childhood.
It's true what they say. It really does take a village to raise a child.
Love is the only connection needed to be a family. After all that has happened last year, it is love that will bond us together.
Happy New Year, everyone.
extended family
Avid Netflix watcher who knows their TV shows and books. Non-binary trans.
Receive stories by Melody Rauscher in

your feed