What it was like growing up in the 80s
What my life was like growing up doing things kids do not do today for fun or will ever know what some things even are. Things get lost over time.
There are so many things that kids know nothing about, things I grew up on or people that grew up before the 90s. I think it was a fun time growing up. Things were not like they were today, and not as dangerous, at least where I live.
The towns I grew up in were not big. The biggest town was around 32,000. I was back and forth from what I remember to the bigger town. In the smaller town I can not find an exact population for the years I lived there. In 2010 there were only 1000 people so I think at least 500 or less in the 80s. So you see it was a really small rural town I lived in.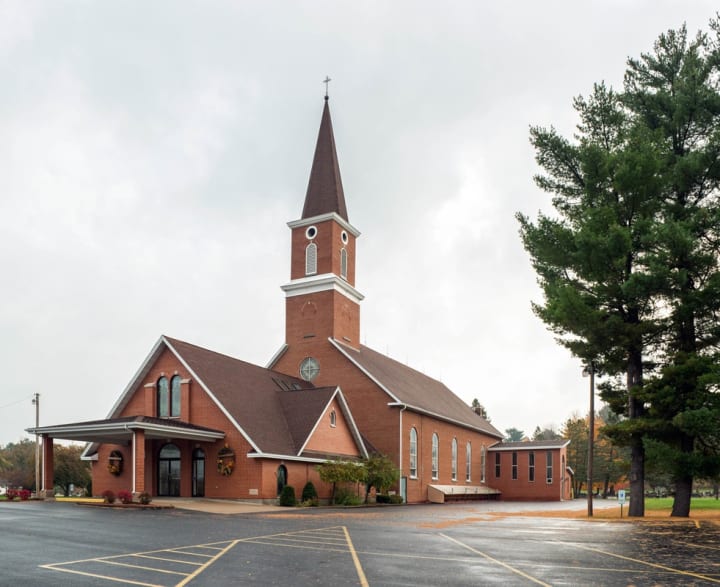 This was the main thing in the center of our town. You could blink and be through the whole town is what they use to say because it is so small. My grandma whom I loved dearly. And her husband my grandpa whom I never met are buried back there.
The only thing to do in this town was walk to the lake, or walk to the store Walking to the local lake, took a good hour. We did cut through the woods and fields to get there so could have been a little less. But you could imagine a by the time we walked to the lake to go swimming we were really hot. I was the youngest of three and I can remember going through a few fields but a lot of trees, which means a lot of shade. So that was a blessing.
We lived out of the city(if you can call it that. One store and three bars.... that's it) that is when we walked to the lake. When we lived in town and my parents ran one of the three bars in town. We lived right by a river. Couldn't swim but could wade in the water and catch crawdads. I would never touch them now lol. The things we do when we are young. Invincible.
Even though my parents were addicts. I do remember having a fun childhood. Three wheeling in the trails in the back of my house. Going off in the woods just to be outside playing. Nowadays kids would never know to walk an hour to go swimming. Or walking to the store a half-hour away to get your mom cigarettes, so you could use the change to get penny candy.
When my parents own the bar this is the first time I learned about alcoholics and how they can care about nothing else but that drink. There was an old man whose day was just bar hopping. He was at the door soon as one of us opened and drank all morning until around early evening. Maybe three or four pm. He had pooed himself and still tried to go bar hopping. He had got turned away from all three bars until he went home to change. So he knew he had no choice if he wanted to drink more beer.
I watched as the patrons would get wasted every night. Being that it was a tiny town, it was the same people every single night. Even before my parents ran the bar they were at the bar all the time too. I and my siblings would have to go to church on Sundays than CCD class. My parents would sit at the bar and wait for us. They never went to church.
"Confraternity of Christian Doctrine

Confraternity of Christian Doctrine (CCD) is a catechesis program of the Catholic Church, normally for children. It is also the name of an association that traditionally organises Catholic catechesis, which was established in Rome in 1562." Confraternity of Christian Doctrine - Wikipediahttps://en.wikipedia.org
I remember as in the picture above. Waiting for the radio station to play my favorite songs and recording them just perfect on a cassette tape. It was not easy to hit record as soon as the DJ shut up and catch the beginning of the song. Then hit stop on the record button before the DJ started talking again at the end of the song. Kids just will never understand that nowadays.
Who remembers going on their first date at the roller rink. So much happened at that place for me. This is when I finally moved to the city of 30,000. Finally got to get out and do some real things when I became a teen. This is where I went out with my daughter's father also. I think in some cities they may still have roller rinks. Ours was taken down many moons ago. The same couple ran our roller rink and when they got too old, no one took it over. Then there was not one thing for teenagers to do in our town. Then they want to wonder why they were getting in trouble. Makes sense when you don't keep their minds busy even with something simple. They will look for ways to keep busy.
This is what it was like for me to grow up. What was it like for you?
vintage
About the author
The goal of my writing is to put a smile, help, or scare them. I love all kinds of topics Horror and paranormal are my favorite but really into true crime. If you like what you read please tip me with a coffee https://ko-fi.com/kerrie
Reader insights
Outstanding
Excellent work. Looking forward to reading more!
Top insights
Expert insights and opinions

Arguments were carefully researched and presented

Heartfelt and relatable

The story invoked strong personal emotions
Add your insights