Welcome, Little One
Looking into those tiny eyes for the very first time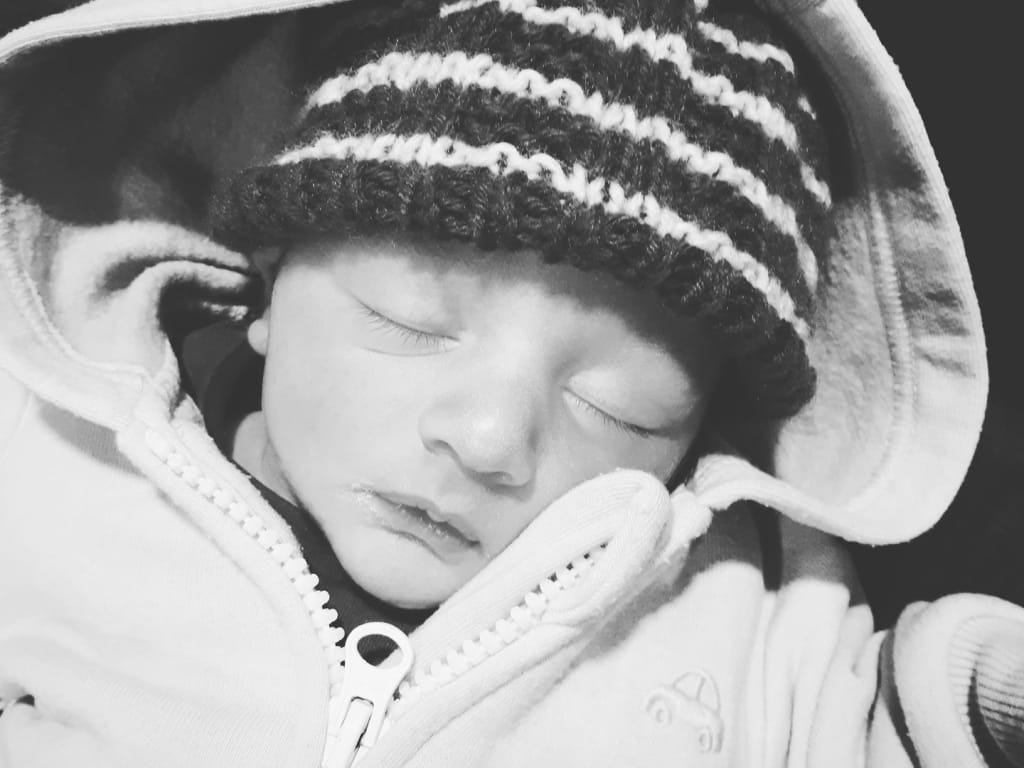 I always wanted to be a Dad. I guess that's something I wanted far more than any childhood dream, to be honest. I mean, sure, I used to think about being an actor waltzing down the West End, but really – I had a calling elsewhere in the world. And that calling was to be a father to beautiful children someday.
I can't say anybody is truly "ready" to embrace parenthood in life. Heck, even if you've done it all before, there's still a fresh feel to it each time you bring a newborn home again. So, for me, bringing home my second child was like a whole new rollercoaster of emotions. I wasn't entirely sure if I was ready to tackle the early hour bottle feeds and sleep deprivation a second time – but I knew I could do it if I just pushed myself a little each day.
Parenting isn't easy. I guess, nobody ever said it was. But we often like to think there are harder things out there – just to get us through those sleepless nights. And, to be fair, there are worse things out there. Far worse. And parenting? Well, we may not see it during those first few months, but, they really are more beautiful than we credit them for.
Taking this picture above – that's when I knew my life was about to change. That is when I knew I was about to be inducted into a whole new universe where things would feel different to the normality I had built for myself prior to the arrival. That, is when I knew my son was here – and my duties as a father were beginning to start over again. A new leaf was turning – and I was being put to the test for a second round.
Of course, I can't describe the feeling of looking into the eyes of something you love. It's hard to imagine – especially when those tiny eyes belong to someone you've never even met before. But, after a moment or two, you experience this sudden flush coursing through your body. You feel a weight lift off of your shoulders and a glimmer of happiness power through your bones. You're happy – and that's okay.
My boy, Jasper, was born only a few days before this picture was captured. He had a rather lengthy delivery and a rocky start due to a worrying amount of blood loss during labour. But, thanks to my warrior wife – he was brought into this world smiling. And that's honestly all we cared about. He – was happy. He was okay. Or, at least that's what we thought.
Jasper underwent close observations almost immediately after the delivery. Sadly, this gave us no time to acknowledge the situation or come to terms with what was happening. He was being taken from us without any major warning. And, before we could look into his eyes for the first time – he was gone.
I remember it all too well; standing there in the ICU with my newborn son laying before me. I remember looking through the container as a cannula was inserted into his wrist and the prick of his tiny wrist oozed just a droplet of blood. I remember that – but I still couldn't understand what was happening to him. To me, he was happy. To them – he was at risk. And, honestly, there's nothing more terrifying than hearing that when you've only just met your child for the first time.
Of course, my wife and I were afraid to confront the possibilities behind the aftercare. We wanted to believe everything was okay. But, for a short while – they weren't. Jasper was kept under a close eye, and for all the while the doctors tested him – I was left to watch helplessly from a wooden stool.
A few days had passed in the hospital, and our luck had finally changed. Our world had been uprooted and Jasper had been given the all-clear. He was okay – and we were finally set free to begin life as a family. That, right there, is when I captured this picture. This is when I knew things were changing – for the better.
As I looked into his eyes and savoured every moment of my healthy boy, I remembered back to when I was a kid. I remembered the promise I made to myself about how I'd be a Dad someday to beautiful children. And, in that moment, as I stared joyfully at him for the first time since ICU, I knew I had full-filled that dream.
With Jasper resting in my arms and drifting off to the land of nod, I drew my phone from my back pocket and snapped this photo. At last – we were ready to come home. I was ready to be a Dad again. That's a moment I'll never forget.
– J Tury