Until the Bad Germs Leave
Protecting our littles from Covid through Scissor-cut illustrations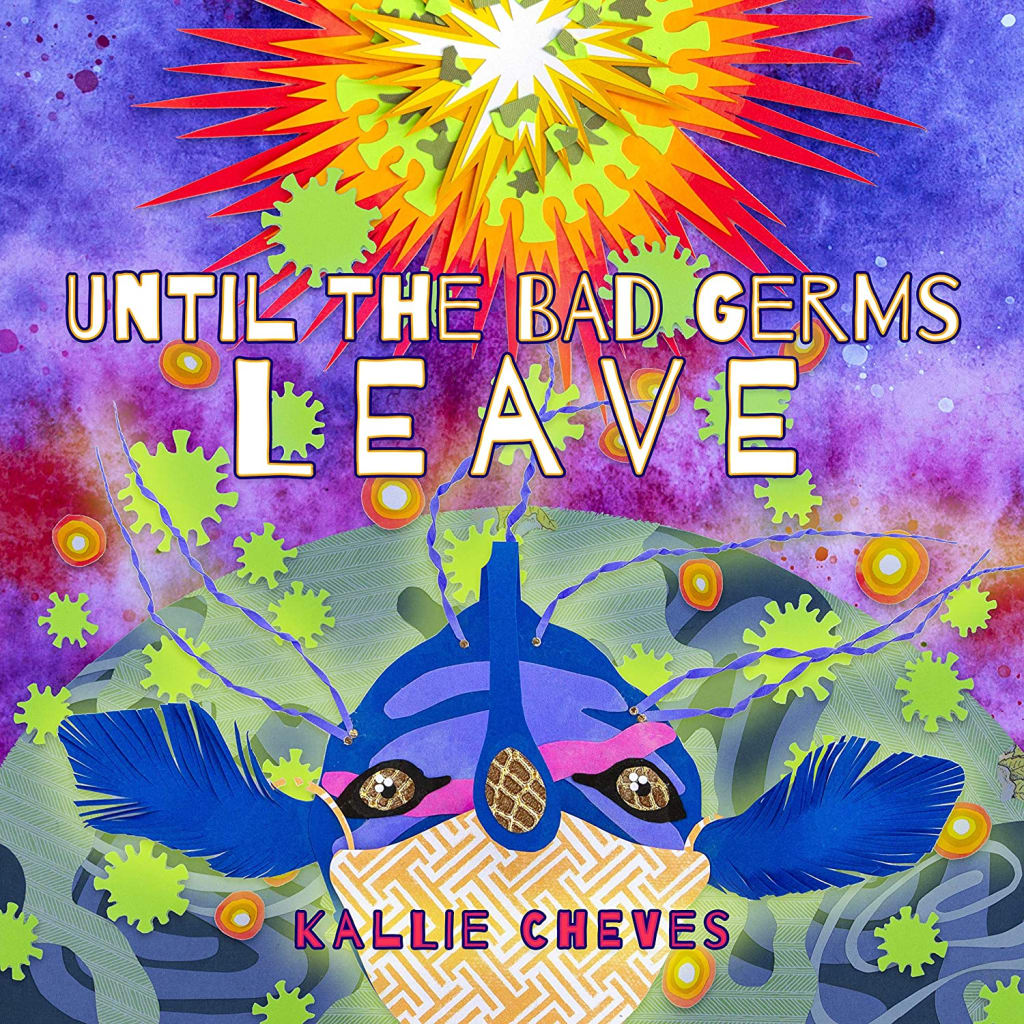 Cover Image of Until the Bad Germs Leave
Snip, snip, snip.
The paper turns and my wrist spins,
the world flipped when Covid shut us in.
Trim, trim, trim.
Controlled cuts controlling my anxiety,
I cut this paper as we're cut from society.
My craft was born from scissors and the pandemic. My husband and I struggled to explain to our then three year old son why things changed so quickly, so I began a project that illustrated how he can stay safe in our rapidly changing world.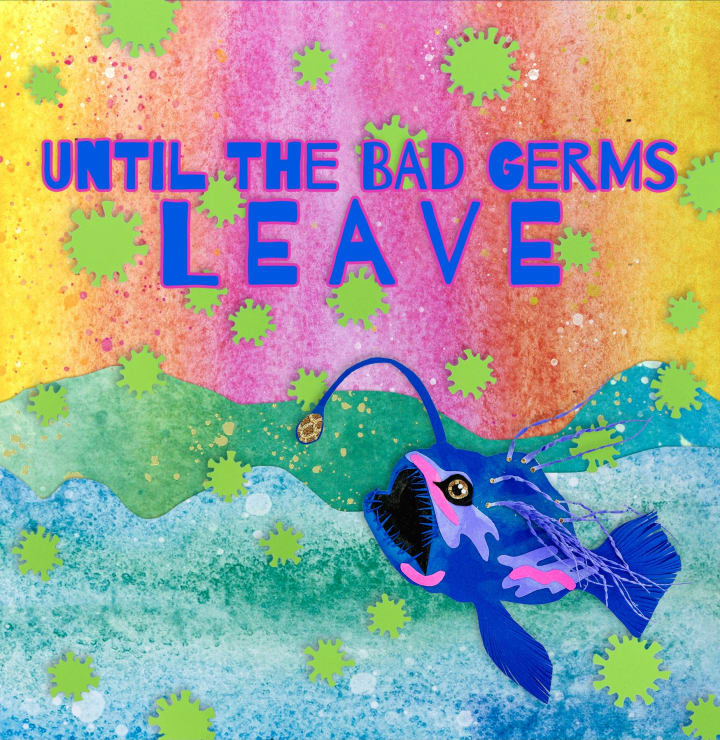 I dove into researching deep sea creatures and started cutting characters into life that all had the goal of keeping each other safe. Sea creatures have that unique balance between mystery and absurd cuteness. I find them to be an exciting source of inspiration for the way they walk that line between otherness and the familiar. So much about Covid also conjures those feelings, so creating characters with similar roots was a natural anchor point for me. I learned about angler fish, the dumbo octopus, the blob fish, the Mariana snailfish, crinoids, sting rays, and the blanket octopus- each terrifyingly beautiful in their own unique ways.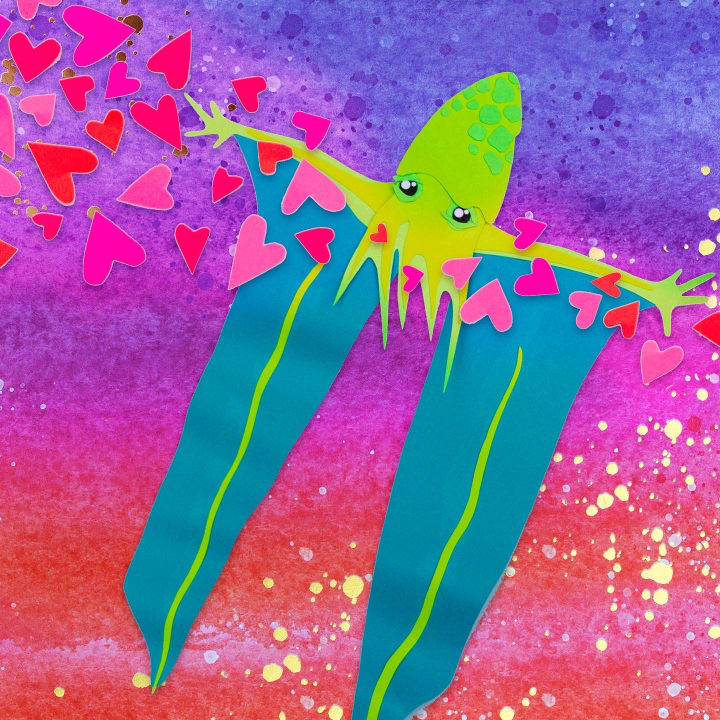 I used Fiskars scissors to create all of my paper illustrations. I snipped and trimmed lots of layers of paper together. My favorite things to make were the brightly-colored hair on the Mariana snailfish's big arms and the crinoid's spindle-y arms. Using scissors, I had to make lots of tiny cuts close-together, but not all the way through, in order to build strands of fuzz. I also really loved making the teeny tiny Covid germs that infiltrated Earth in a big explosion. Being able to bring a tangible sense to something so feared was comforting- in naming the invisible, its power of elusiveness was stolen. The power of caring and safety is what I hope to instill in all who read my book.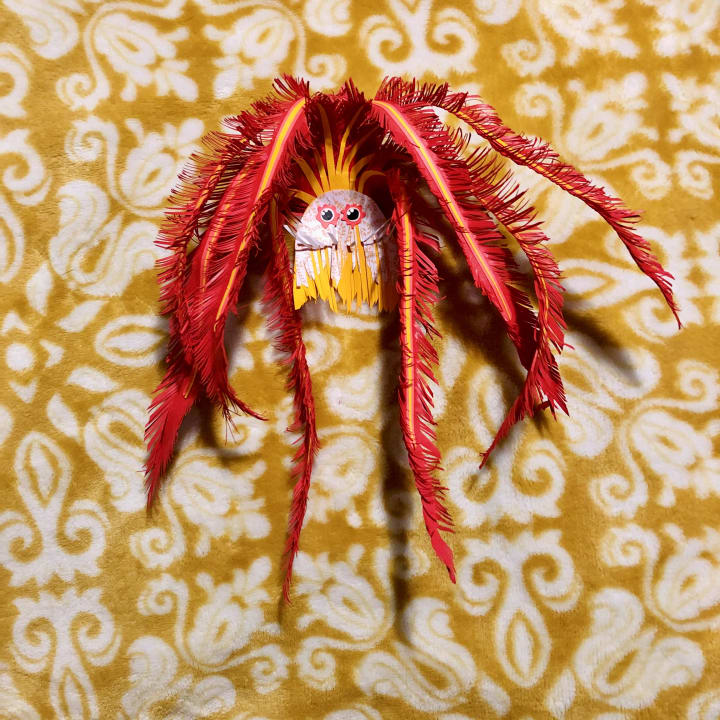 As a teacher in lock-down, I, like many, was thrust into a new realm of digital routes to continue teaching my art students. Zoom meetings, Google classroom, and emails began to fill my days, replacing my usual hands-on teaching approach. I craved the tactile and missed using my hands.
Hand-cutting these characters with scissors became my coping mechanism during the height of quarantine. Bringing me fulfillment through the joy of creating and the purpose of teaching, I'm so thankful for the power of art.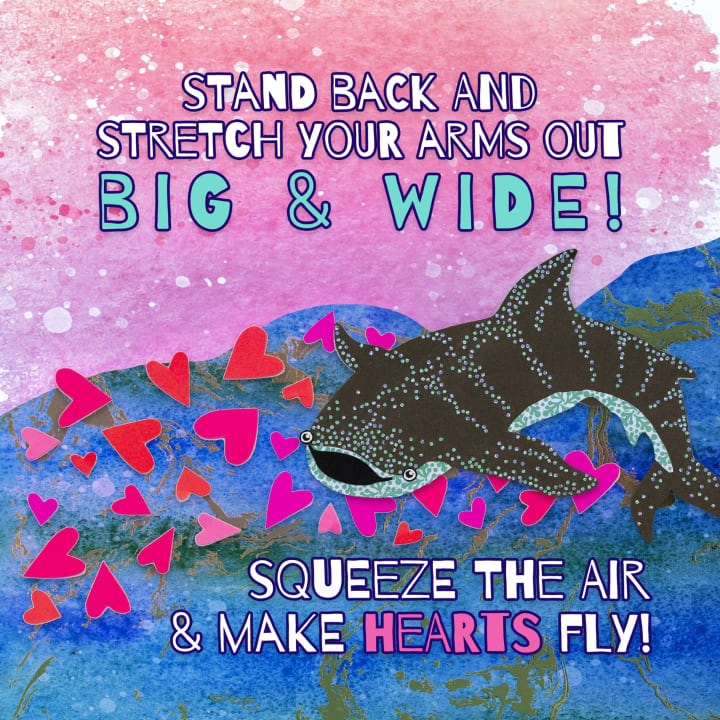 I found happiness in cutting papers as Henri Matisse did when he too drew with scissors. I believe this medium activates a different part of the brain than other art forms. I admire the way I can see all the layers of paper before I glue them together, perhaps because of the amount of control it grants me when so much was out of my control. I appreciate the way I can isolate its positive and negative spaces, hiding and revealing different elements in a complex rhythm. This craft gave me a way to create a physical art, that peels from its 2D pages and oozes with quirk. Mostly I needed this analogy that produced such therapy, using scissors to create in a world overrun by cutbacks in effort to protect.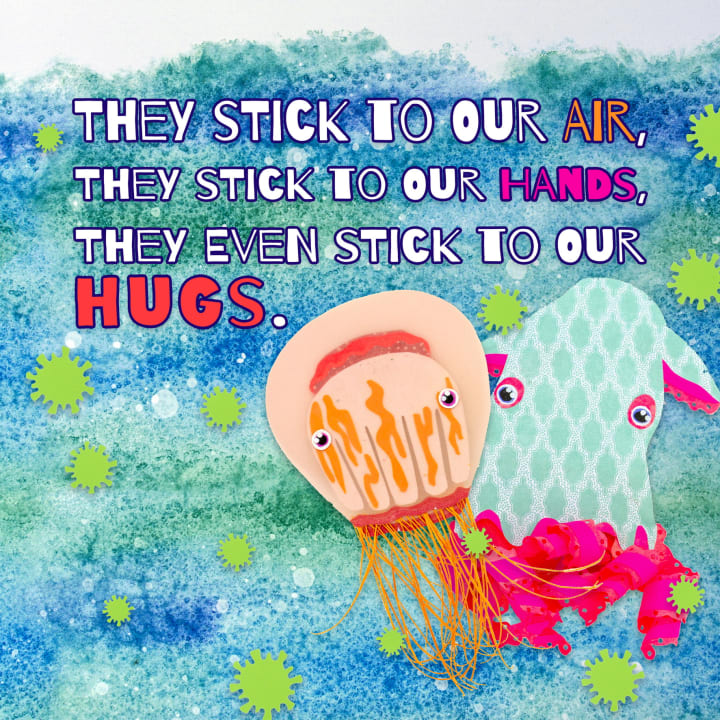 Titled Until the Bad Germs Leave, my children's picture book shares how bad germs make our air, our hands, and our hugs very scary. A young angler fish takes you on a journey in learning all the ways we can stay safe from the bad germs!
I hope my scissor crafts share as much happiness as they brought me through creating. I am now working on my second children's picture book, which explores coping with the loss of a pet. My latest cut paper illustrations are exploring animal-creature hybrid characters that grip the planting of myth and lore. My mission is to expand social-emotional learning of our littles and to foster conversations that congregate a sense of understanding and healing.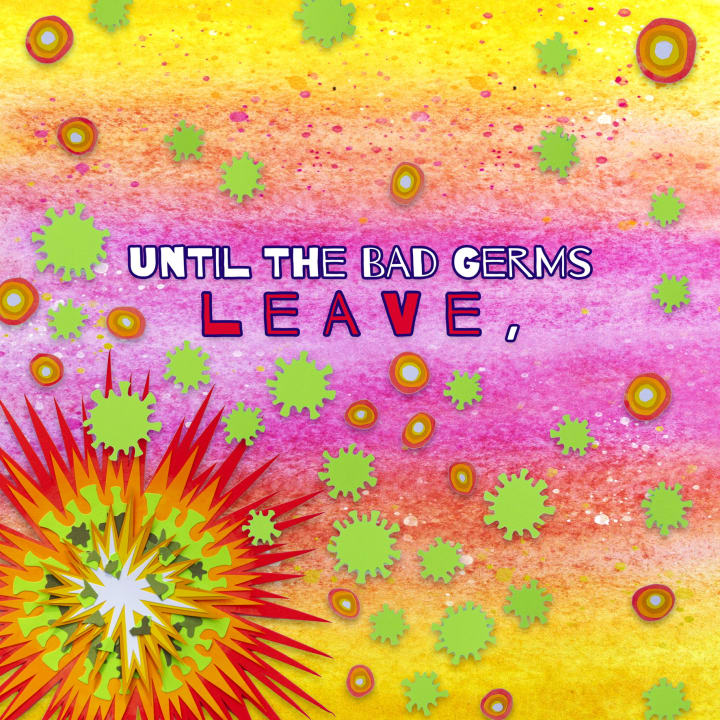 art
About the author
Kallie Cheves has exhibited her artwork throughout Texas, nationally, and in Cork, Ireland. Her art involves photographic installations that hold deep roots in surrealism. She also writes and illustrates children's picture books.
Reader insights
Be the first to share your insights about this piece.
Add your insights