Toys for 4-Year-Old Kids
Best gift toys for girls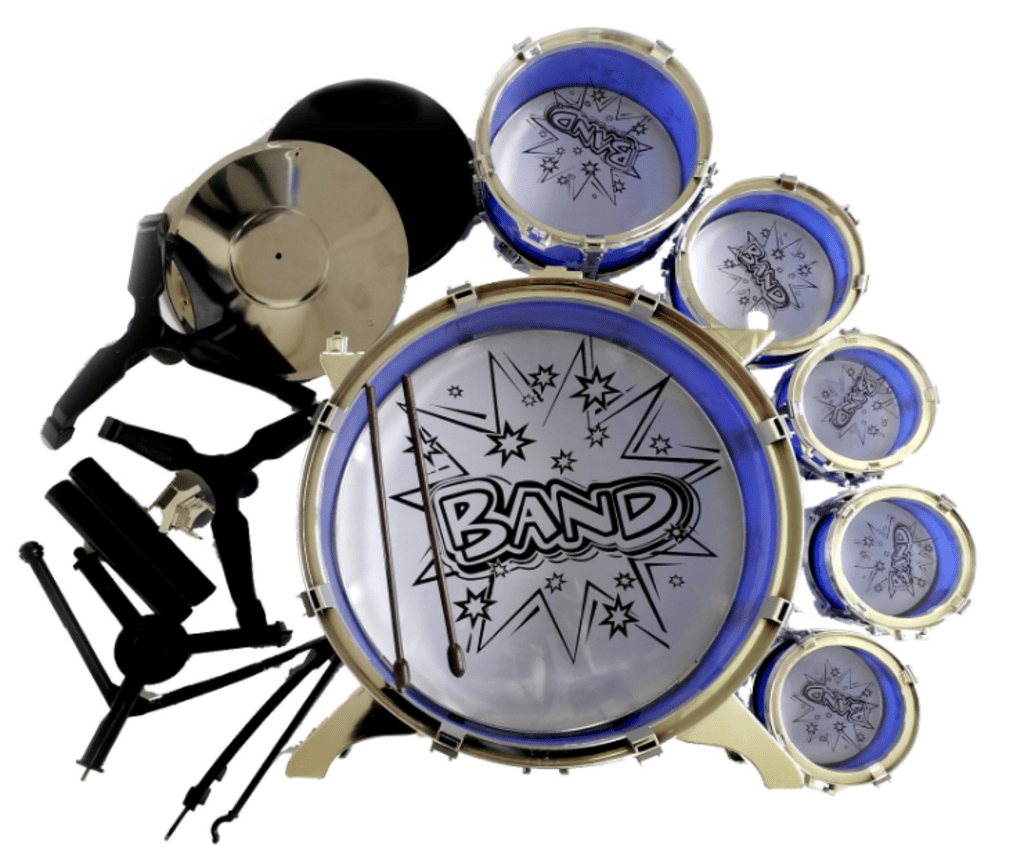 Deciding on a gift for anyone can be a daunting task—but for a five-year-old girl, it can be especially difficult. She is now out of the toddler stage, and is about to start mainstream school. She may well have been attending a nursery, where she will have been interacting with, and influenced by, other children. It is fair to say that there is a vast number of gifts available, but only a certain number are suitable for the child you are buying for. Let us try to narrow the list down to nine gifts that may be practical options.
It is not advisable to make your choice based on what type of gift that you liked when you were five. It is much easier if you know the child well, as you will know what she likes, and what her interests are. If you do not know her that well, ask her parents. I have seen so many children open a gift, and discard it within a matter of minutes because it does not interest them. There are many educational gifts that are great to help with the development of a five year old, but few of these will be on their adoration shelf, in later life.
Top gifts for four-year-old kids.
1. Asweets Teepee Tent
This indoor/outdoor teepee constructed from environment-friendly, hard-wearing cotton is available in a choice of attractive designs. Russian wood is used to make the frame, which, since it comes from an extremely cold environment, has the practical features of being strong and extremely safe when touched by children. Children love to create an individual play environment for make-believe. This teepee is large enough for two children, and many favourite toys. It is portable, and includes a carrying case for storage or transportation.
2. Melissa & Doug Tops and Tights Magnetic Dress-Up Wooden Doll Set
Little girls love to dress up dolls and figures. This play-set includes two double-sided wooden characters that have a magnetic coating, and 56 items of clothes, shoes, handbags, and other accessories that can fit the figures in many variations. This set also includes a fashionable zippered portfolio case, for the budding fashion designer.
3. Insect Lore Butterfly Garden
The butterfly garden is a cylindrical mesh container in which the young enquiring mind can feed and nurture caterpillars, and watch them grow into fabulous butterflies. The slight negative with this gift is that the caterpillars need ordering separately, through a voucher that is in the kit. Most five-year-old children want them instantly, so it is worth obtaining them before. The other thing to bear in mind is that the caterpillars are only available at certain times of the year. Any child would enjoy it, the moment that the butterflies appear.
4. GirlZone: Ultimate Art Set For Kids
This is a fabulous gift for any aspiring artist. The kit includes colouring pens, crayons, oil pastels, paints, and colouring pencils in a sturdy carrying case that keeps everything organized. The kit also includes a rubber, a sharpener, scissors, glue, a stapler, and a ruler. With all this equipment, there is no end to the type of artwork that any child can undertake, and there is no reason it could not be updated and last for many years.
5. Barbie Care Clinic Ambulance
Surely, every four-year-old girl loves gifts like Barbie. Supplying endless playing scenarios for any aspiring doctor, this clinic vehicle easily converts from an ambulance to a fully-equipped hospital on wheels. When converted, it has three rooms: a waiting room, with a couch and fish tank and a gift shop; a treatment room, with an X-ray machine; and a check-in stand, with a swivel chair. The vehicle also has 20 added accessories, to help make the storytelling realistic. It has medical equipment, and even magazines for the waiting room. It also has a teddy bear for the gift shop.
6. BEST LEARNING, i-Poster My World Interactive Map
This multi-award-winning interactive map helps to make learning fun. It can be hung on a wall, or be placed on the floor as a play mat. By touching different countries whilst in different modes, this map will inform the child of a wide array of facts, such as flag population and landmarks. There is also a quiz mode that is useful for the child to evaluate her knowledge of over 1,000 facts. This item educates on many levels—concentration, earth science, problem solving, and memory being just a few.
7. BEST LEARNING, My First Piano Book
This must be a gift that will allow hours of fun and entertainment for any budding entertainer. It is a piano, but it is the size of a book. It is not just a piano; it is, in fact, six different musical instruments. The sound changes to simulate the sounds of a flute, saxophone, harp, accordion, and guitar! The keyboard has 20 keys, marked with coloured numbers and letters. This allows the user to follow instructions to play along with several pre-recorded songs from a songbook. It is even possible for the user to record their own musical masterpieces. Being the size of a book, this is a great item for use during travel.
8. Ice Queen Princess Deluxe Fancy Costume Snowflakes Train Dress
What four year old does not like to dress up—especially as The Ice Queen? This costume is produced in 100 percent polyester, is comfortable to wear, and can be hand washed and line dried. This fancy dress kit is complete with sheer sleeves, and an organza cape with glittering snowflakes for that final magical touch. Included in the kit are an Elsa fairy crown, a wand, gloves, and a tiara.
9. Fire 7 Kids Edition Tablet
Today, children even younger than five have a tablet close to the top of their wish list. This tablet, although having kids in mind, has all the usual high-specification technology found in more grown-up machines. With a sturdy kid-proof case, and a two-year comprehensive guarantee, this will be safe, even with the most accident-prone child. Included with this device is a year's free subscription to Fire for Kids Unlimited, giving access to over 5,000 popular apps that include games, audiobooks, and educational materials. There are flexible parental monitoring controls, to ensure that all content is suitable and safe.
TOP PICK Girls Will Love
Having five granddaughters, I am fully aware of how different children are, especially girls at the age of five. We all like to think of little girls dressing up in costumes like the Ice Queen costume, and indeed, two of my five would love the idea. The Barbie ambulance would also be very appealing to two of them. There is one gift in this list that I think all of them would enjoy, and have hours of fun with—and that is the Fire 7 Kids Edition Tablet. This tablet has access to so many applications that it can suit all interests. Musical, artistic, creative, educational—it fits the bill for everything. Being a fully-resourced, portable device, and one that is easy to use when traveling or on holiday—it would grow with the child, and would have many years of use.