To You​ on Your Birthday
Dear Emily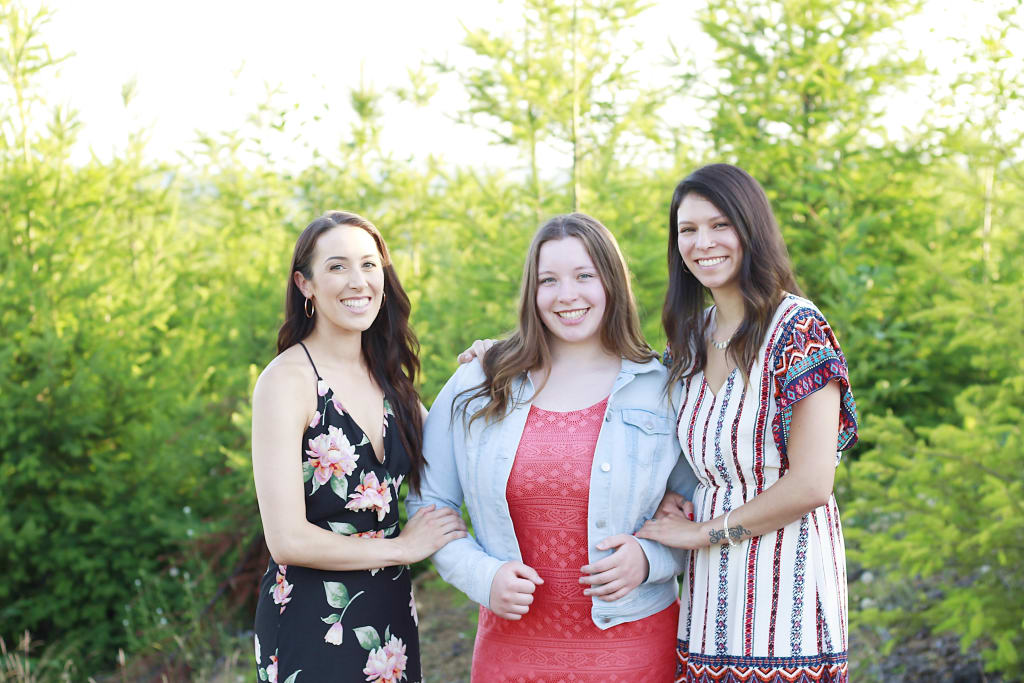 I want to start this off by wishing you a happy, relaxing and joyous 28th birthday. As my big sister, we haven't always been on the same page but because this is for your birthday I'm not going to dwell on that... Well, too much. I am writing this to explain to you just how much you mean to me in case you don't already know, and it's a lot. You are a wonderful human being with unlimited potential and such a kind, caring, and outgoing personality and you deserve to be celebrated by all of the people in your life. You always take into account the feelings of those around you and act accordingly, no matter the situation, and that is a rare thing to find.
You always have the needs of others in the front of your mind and do your best to give them what they need to thrive. Growing up I remember many instances when I thought that you were the coolest person I knew and I have always looked up to you. You were, and still are, a dedicated protector of the things that are important to you. You always do your best to make sure the people who are vital pieces of your life know just how valued they are and for that, we are all grateful. I can't imagine having anyone else boss me around, or threaten to put hot sauce in my mouth if I didn't behave myself. Despite that, you've always held my best interest in mind and have made sure I have everything that I could possibly need, so for that I thank you from the bottom of my heart.
No matter how often we argued over the littlest things; such as alarms set too early, hogging the bathroom, or even just taking too long to dry my hair, I always knew those things were so minuscule. Before I moved in with you I thought we were close, but it wasn't until I went back to spending every day with you that I realized we were becoming closer than I ever thought possible. These past few years I have deeply enjoyed the memories we have been able to make and the belly-aching laughs that left us breathless and weak. I wouldn't trade these memories for all the money in the world.
On a daily basis, I see how loving you are with Hunter and just how dedicated you are to being the best mother you can possibly be, and we were given such a great role model. I feel blessed to be able to witness the love that Hunter expresses towards you with all of the hugs and kisses he showers on you. Not to mention the way you make him giggle uncontrollably when you scrunch up your face and make a silly noise. Because I am living with you, I am blessed to see all of these special moments I wouldn't otherwise and it amazes me that I am still finding out things about you that I never knew.
I look forward to all of the days to come in this adventure and even though I had another vision in mind for my life before I found myself moving across the country, I wouldn't want it any other way. I truly am blessed to have the family that I do, both extended and immediate, and I am reminded of that constantly. Even though there have been some struggles on my part, I know that these years need to be cherished and I will always be grateful for the opportunity to witness my nephew growing up right in front of my eyes.