Through a Child's Eye: The Cinema Experience
Getting to witness a child see something for the first time is an experience in itself.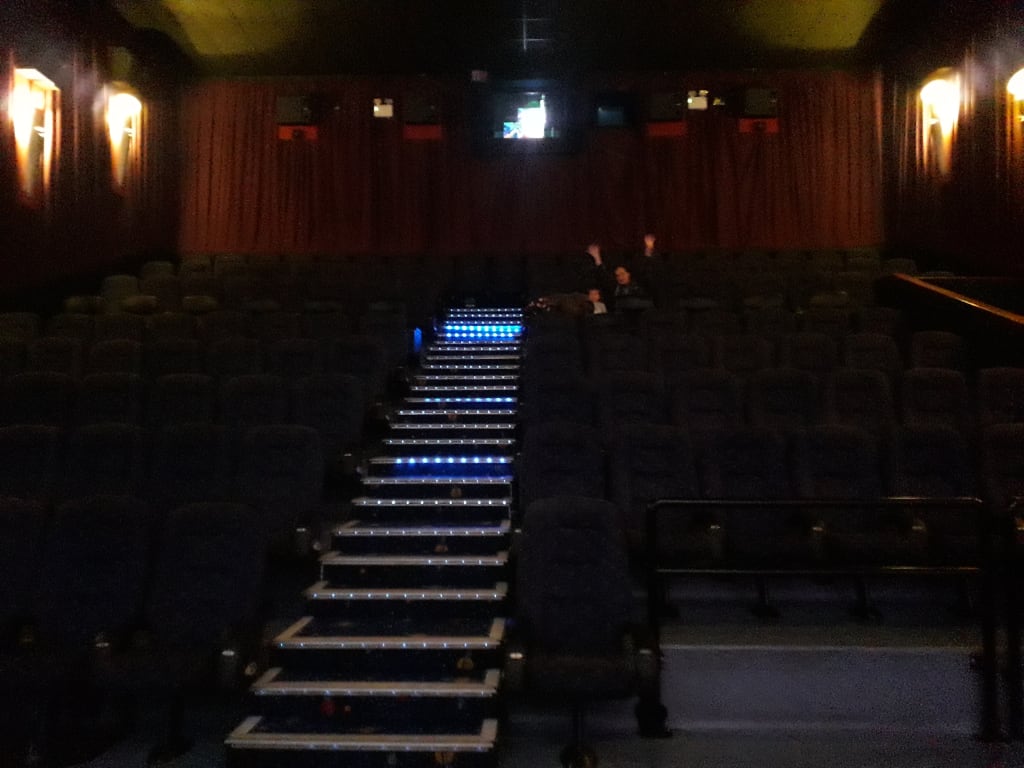 Unexpected private screening.
I will start by saying that I'm a movie buff, owner of almost 700 DVDs and counting, I'm one of those people willing to go to the cinema alone, I love the whole experience and would see every new release if I could. I remember my first trip to the cinema. About four years old, I don't actually remember the film, but I do remember the cinema. One of the oldest in the UK, keeping the classic cinema look. I have a clear memory of being in awe at the plush red seats, and seeing the huge screen whilst walking down the centre aisle.
When it came time to introduce my daughter to the cinema experience, I was hoping she would enjoy it. Hopeful visions of regular family trips to the cinema, getting a meal, and including another activity to make it a full day out. If she enjoyed it, I could share this excitement with her, for many years to come.
My daughter is obsessed with Paw Patrol, and our local cinema had a Paw Patrol Takeover, six back to back episodes. I've had to watch this show so much, it's now close to torture levels, think Addams Family Values, and Wednesday Addams forced smile when emerging from the Harmony Hut. But our daughter loves it, so it seemed like the perfect introductory to the big screen.
Walking up to the counter to buy our tickets, she spotted the popcorn and pushed her nose right up to the glass, pointed with her index finger and shouted, "Popcorn!" and snacks are a must for the perfect viewing experience. We bought her a little kid's portion, including a chocolate bar and drink, she finished it before the showing started. Popcorn was a hit!
When the adverts really kicked in, and the cinemas ident appeared, she couldn't hold in her excitement, saying "Wow! Amazing! Look!" when all the visual effects zoomed across the screen. Then best of all, to demonstrate the surround sound, a voice started at one side of the screening, and went full circle around the seats. She looked to where the sound came from and followed it turning 360, to try and see what was making the noise, she was awestruck.
We had mentioned we were seeing Paw Patrol, however once it came on, she screamed, "Paw Patrol!" and started bouncing in her seat. By this point, no one else had turned up, so we had the whole screen to ourselves, just the three of us, having our own private screening. This at least gave us a chance to teach her about the cinema etiquette, she did try to climb the seats in front of us a few times, but we were able to keep her in our designated seats. We left the cinema with a happy child, and knew with absolute certainty this was the first of many trips to the movies.
If only we could all see the world through a child's eye, we'd constantly be in awe, never any doubt that what we witness everyday should be marveled. It's one of the reasons I love the cinema as much as I do, the impossible can happen and it opens windows into different worlds, cultures and all walks of life. I'm excited to show her, a movie can be more than entertainment, it can be a lesson, a chance to expand knowledge and understanding, then question the world around us, and see if we can make a change.
Or, we can laugh our socks off.