Parenting Wars
The Wisdom of a Single Mom
A New Bedtime Ritual for Stressed Out Parents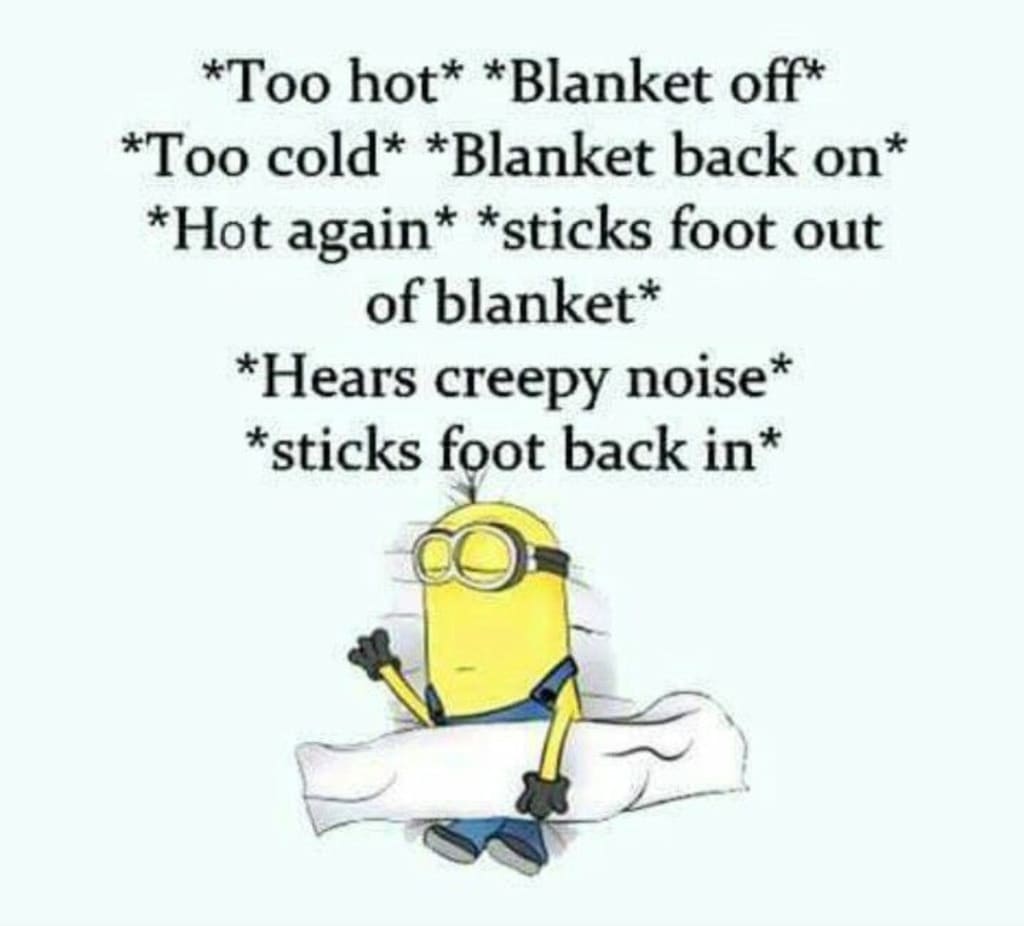 So this week one of the most prevalent subjects between my friends and I, has been the utter chaos of putting our kids to bed on time. For years, this has been a struggle. Not just for myself, as I mistakenly believed, but for all parents. Imagine my joy at finding out I am not the only mother who after wrestling with the horrid, mundane routine of fighting with my kids to stay in bed, and giving in to extra tv time or tablet time just so they stay in bed, only to have them stay up an extra 3 hours. Last week, I decided I had reached my breaking point. I was too stressed, too moody and out of my element. I felt like I was failing my kids and myself. So, I sat down one night and reached out on Facebook to other moms and some of my friends, about what their kids bedtime ritual looked like sometimes. And so was born the greatest week of my life! I actually love bedtime with my kids now. I can schedule work and class assignments around it. Armed with this extremely important information, I feel, no-I know, I must share it with all parents. I know that everyone has different schedules or routines for their kids and it may need to be adjusted for your particular lifestyle.
Decide what time you want for your kids actual bedtime-meaning what is the latest you want them asleep by. Here is the schedule I use for my kids. Try out and adjust the times to how it fits into your life, but I PROMISE, you that if you stick to it every night, you WILL see results: beyond your kids actually sleeping at night, you will get more sleep and you will find you are less moody, less cranky and less stressed, even in your daily life and relationships.
Dinner is at 6:30, which means we are done eating and things are cleaned up by 7. I give the kids a bath and have them watch tv for 30 minutes. I do not let them have ANY screen time within an hour of going to bed, because it will keep them wound up and too excited to relax for bedtime. (I know this may seem mean and some of you may be thinking-geez harsh much? But honestly limiting this AT bedtime will result in your child calming down and their mind preparing to sleep.) After that they have 30 minutes to play. We brush our teeth, read 2-3 stories (do not read more than that, because inevitably you will get the "one more story", "one more kiss", "just one more hug" and the "I have to go potty for the billionth time" and as we all know- this can be a vicious, never ending cycle in our night). Say good night. Kiss and hug them. Put on sleepy time lullabies, or relaxing music, but keep the volume down low. If they need a night light keep use lower watt light bulbs. Dollar Tree sells kids night lights for $1.
And that's it. If they get out of bed, don't get upset or mad. Tell them to get back in bed, and gently let them know that they are not allowed to get out of bed. Shut their door and after a few days, they will adjust to the new schedule as will you. Stick with it. I know it is challenging-trust me I know. But keep with it. I could not believe the difference in my kids' behaviors and how it has made me feel so much happier and less stressed every day. If you find that it works for you, let me know your thoughts or tip me on my page! Hope you enjoyed my article tonight!