The Night That Changed Our Lives Forever
Here's a story of a family that had no idea that they'd go from poverty and struggle to overnight abundance.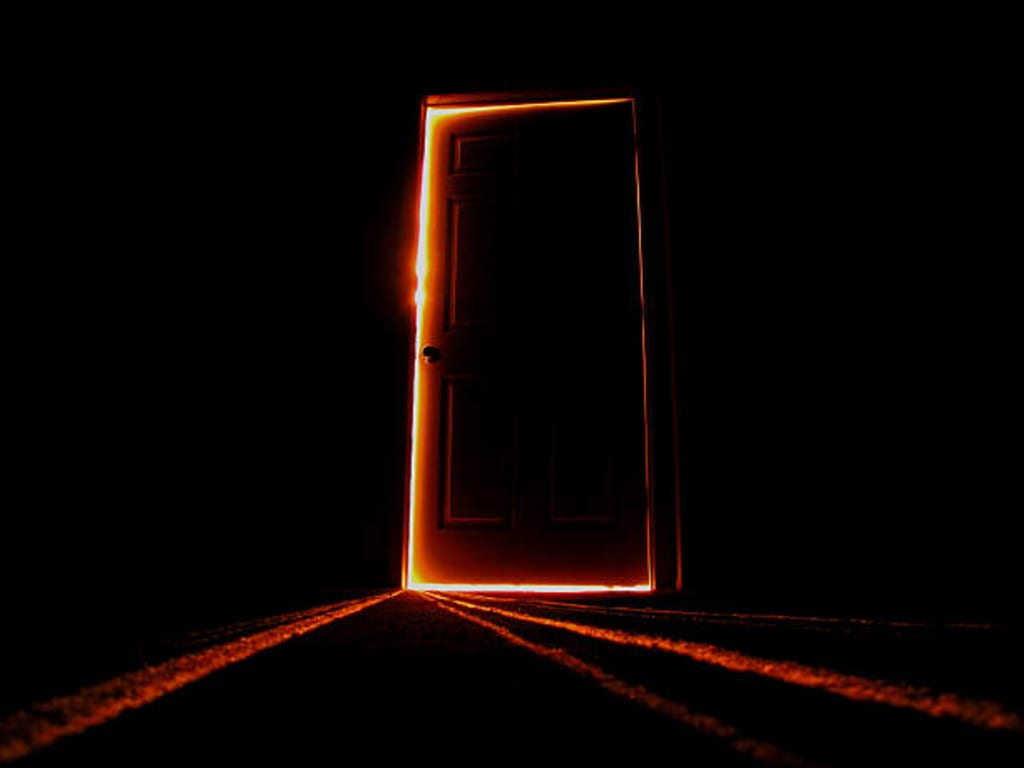 One stormy Autumn night in Phoenix, Arizona everything came crashing down. A huge leak had sprung and the maintenance workers for the property were nowhere to be found. There was a note in the mailbox that had distinct directions to get out and the owner had gone to jail and they were going to try and collect on the house. My husband, our four children, a parrot and our precious cat name Lillie and I only had a few hours left to make a decision and get a plan together. After much contemplation we decided to travel to Harbor Town, Memphis Tennessee. We finally reached with our Uhaul truck after driving 2400 miles and across 6 states. It is 9:37 am and exhausted is an understatement.
We wanted a change of scenery but had no idea of what we'd soon encounter. This town is an upscale, new urbanist-style neighborhood in Memphis, Tennessee. Harbor Town . It sits atop 132 acres on a sandbar known as Mud Island. The neighborhood emphasizes the human, not the automobile, and interaction between neighbors is encouraged.
Now that we had relocated we had to start from scratch. We knew noone in this State and it was a struggle. We had only our last paychecks and that's all we had to survive and provide a way for our family the best way possible. Sadly our 1992 Toyota Corolla had to go because we needed extra funds to support our household and make ends meet. So we ended up selling it for $5,000.00 dollars.
I would cry at night for weeks in the bathroom and sit in silence in the tub making sure no one heard me because i felt like i failed my children. For weeks my husband cut the neighbors grass and I got a job working at the local coffee shop five days a week which was conflicting because I was breastfeeding and my last job had a room for moms to pump on lunch break and a min fridge to store it in until we finished our daily shift.
I had to bring and extra shirt everyday because of the leaking of my lactating breasts which engorged every two to four hours like clockwork! I thought to myself, "something 's gotta give, there has to be a better solution because this can't be life!"
Our middle child, our most athletic of all of them was a middle school cheerleader. We still hadn't gotten a car to replace our old one and add more stability to our life. My husband and I would take turns accompanying her to practice. She had four day rehearsals so we did two days each.
One night after practice as we headed out of Temple Stadium Ariel's classmate ran behind us screaming her name. We stopped and waited for her to catch up to us. She said, " Ariel, how are you getting home are you guys driving?" No, she sad as she looked at the ground tears welled up in her eyes and she ran out into the front of the building. I said, "we're walking home." Natalie looked shocked and said oh I'm sorry I thought everyone had a car,"
Days turned into weeks and weeks into months. But we made the best of it. We brought a radio and would dance in our kitchen especially when we made breakfast. We were a strong tight nit family and did everything together. We had the best gut busting laughs and loved to cook together.
Nevertheless one day at work while listening to the commercials playing overhead on the radio station they mentioned a camping site half off sale that would end in one week from today and all rental units were almost sold out. I was so anxious to get off work and run home to tell my family. My husband had some news that he wanted to share and insisted that he go first and tell us what he wanted to inform us about. So we all eagerly awaiting then he did it. He dropped a bombshell on us. We were mouths wide open like the bird on the little Mermaid. The looks on our faces had us stunned. We were shocked by what we had just heard. I couldn't believe it. After months of feeling defeated my husband was offered a job as a Computer Technician Operator and a salary of 78K. He asked, " so babe what did you want to say. In my head I'm thinking, my news doesn't come close to what he just shared. But I told him anyway. He was on board and said it was perfect timing because since he doesn't start until two weeks from now.
The day was finally here and we were all so excited to be doing somethings so special as a family, creating memories and doing something that we've never done. We stopped by the nearest Target to get some board games, a deck of cards and some food to hold us over for our three night stay in the wilderness. It was 32 degrees that night but we didn't focus too much on that aspect we were super thrilled to be having an amazing adventure.
The next day we woke up and went to the all inclusive residential cabin breakfast that began at 8am. That was a good time. Most places open at 6am which is totally unreal when someone is on vacation and may be up the night before enjoying their trip. We came into the cafe area and feasted our eyes on a buffet style setting with everything from pancakes, omelettes, french toast and sausages to fruit, hot chocolate, crepes and yogurt. It was all so tasty and delicious. We went back to our cabin and took a full tour of where we were staying because we had got in at 9 p.m last night and we were taking it all in and didn't get a chance to see all that it entailed.
Sahara my youngest daughter took out her suitcase from her closet to unpack her doll babies she brought with her. And the rest of us unpacked as well while we awaited our next activity. " MOMMMMMM Sahara yelled!" I ran as fast as I could and hit my foot on the corner of the door. Yes, what is it baby girl. "Look, mom, there's a little black book that was under my suitcase." We brought it into the family room and my husband did the honors of opening it to see just exactly what it was. As he opened to The first page it stated your struggles are over and an arrow that said go to the next page. On the following page it said I knew you were coming i had a precognitive dream and I knew I wanted to bless your family. We stared at each other like is this some kind of trick or joke someone was playing on us. There was another arrow so we followed and proceeded to the next page that said all your troubles are gone. We got to the last page that said repeat after me ( in call caps), I AM RICH!!! Look in the closet under the trap door and there is a half a million dollar check made out to you. The check was signed by a Walter Billings.
We all were astonished and thinking who is this? Could it be real? Who knew we were coming here? Ummm, " Mom said Sahara that's my friends last name so I'm guessing that's her Dad. " I'm so confused. Then a lightbulb went off in my head and i remembered the encounter with Sahara's classmate. She must've went home and confided in her parents about our situation.
Never in a million years did we think that our life would change this fateful day and we'd receive a huge blessing in disguise. It was such an emotional moment for us. This message came at a very pivotal time in our lives. We had just received a blessing and yet again another one all in the same week! This goes to show that as long as you never give up and always remain true to yourself you will always be blessed even if you don't know how or when.
literature
About the author
She expresses her gift of writing through each piece. She studied writing in college and has been inspiring people for 20 years. She gives back to the community & enriches them with enlightenment. Philanthropist, Empath and Nature lover.
Reader insights
Be the first to share your insights about this piece.
Add your insights