The Importance of Self Care: Using Face Masks For Relaxation
Learn how face masks has become a vital tool for self-care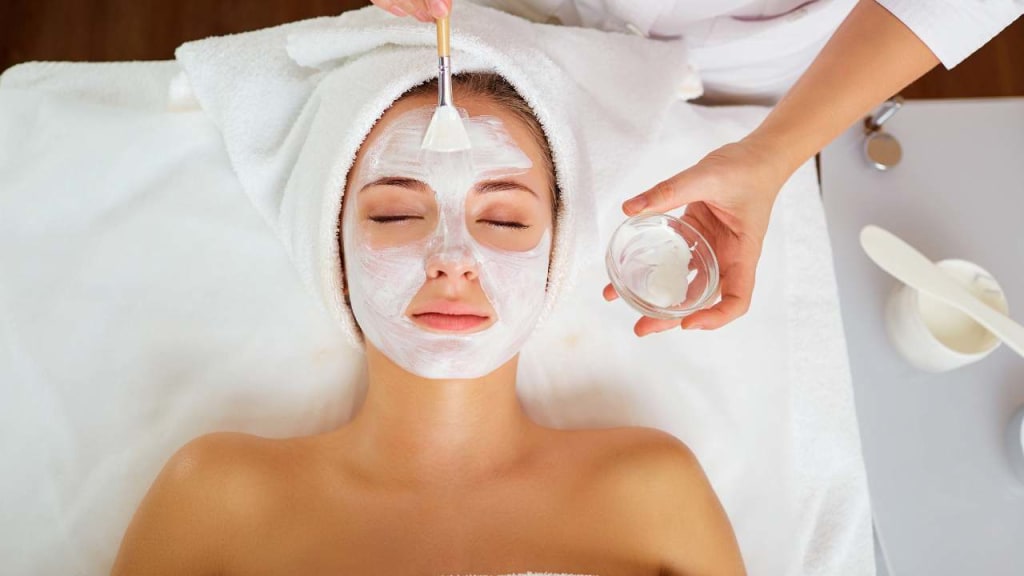 In 2023, indulging in at-home facial treatments is the ultimate skincare luxury, as the healing benefits of a mask for face cannot be matched. Whether it is sheet, clay, DIY, or peel-off mask, or whether it's hydrating or cleansing, the rejuvenating effects are unparalleled.
Applying a face mask is the easiest way for beauty enthusiasts to engage in self-care and take a brief 10 to 20 minutes to unwind. This relaxing activity can produce an immediate radiance that serves as a quick mental getaway, as these calming rituals can induce the release of feel-good brain chemicals such as dopamine, which can enhance positivity and better equip individuals to handle stress.
Furthermore, face mask application is now more advanced than ever before with features such as ear hooks to lift dropping skin and advanced active ingredients that can offer long-lasting hydration and enhance the production of collagen and elastin. Even if you experience breakouts, a sheet mask that exfoliates and clears pores while regulating sebum in one step is available.
Here's why Mask for Face deserves A Special Place in Your Skincare Routine
It is not usual to see your favorite celebrities and bloggers taking selfies while wearing face masks these days. This is because using a mask is one of the simplest ways to attain clear and radiant skin. If you ask about face mask benefits, these can do wonders in enhancing the appearance of your skin, requiring minimal effort on your part. Here is how you can bid goodbye to undesirable skin issues:
Provides therapeutic and relaxing benefits: When organic face masks are loaded with aromatic essential oils such as mint and rosemary, the face mask application can elevate the mood by stimulating your senses. It is best to use face masks when you have 20-30 minutes set aside for me-time. While the mask is on, you can engage in any activity that relaxes you such as watching your favorite Netflix show, scrolling through Instagram reels, or soaking in a hot bath.
Detoxifies skin: Daily cleansing is essential for removing dirt, oil, makeup, and impurities from the surface of your skin. However, incorporating a proper face mask into your skincare routine can take your cleansing process to a whole new level. Using organic skin care products in the form of top-quality face masks can be highly beneficial for your skin. Some people even report that their skin undergoes a detoxing process while using a mask, as they notice visible changes in the skin.
Facial masks are incredibly effective at providing a deeper cleansing process and effectively removing impurities that are hidden beneath the top layers of the epidermis which result in an improvement in the appearance of pores that you can both see and feel.
Removes dirt and bacteria from deep inside your skin: Face masks benefit in removing dirt and absorbing excess oils from the skin. These masks can also eliminate the buildup of dead skin cells that can accumulate on your skin. Masks containing clays work by removing all the debris from the surface of your skin and unclogging pores, resulting in breakouts, blemishes, or even giant pimples that can be a nuisance.
Regular self-care can help keep your skin surface clean and your pores unclogged, making it an excellent addition to your skincare routine. Although self-care can be practiced in many ways, prioritizing the health of your skin can have a positive impact on your mental and emotional well-being which is especially important in today's competitive world.
By nurturing your skin, you can boost your confidence and gain a sense of control over how your day will unfold. This is particularly important after a hectic day or challenging times when many aspects of life may feel out of control. Taking care of your skin is just one step to practicing self-care and promoting a positive mindset.
Reader insights
Be the first to share your insights about this piece.
Add your insights