Thanksgiving: why celebrate with the whole family
Thanksgiving is such a special holiday, it's a day dedicated to spending time with your loved ones.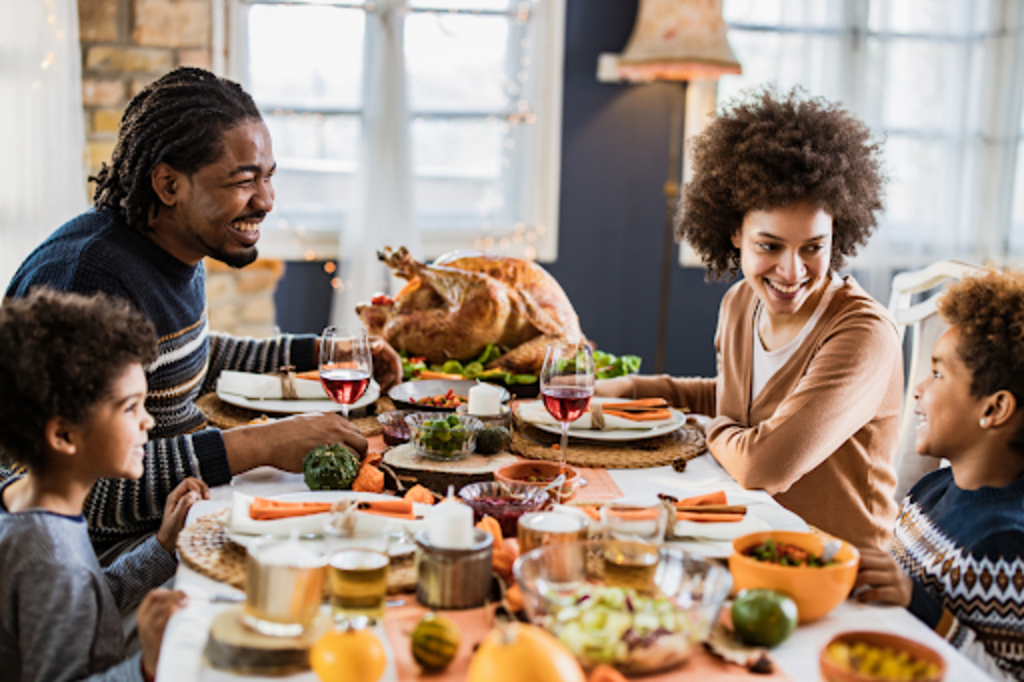 Thanksgiving is such a special holiday, it's a day dedicated to spending time with your loved ones. There's no commercialism in thanksgiving like other festivals, it's solely meant to be a time to get together with your family and enjoy. Gratitude, thankfulness, and spending time with family are the most important meanings of thanksgiving.
We know the importance of thanksgiving, but that's not enough. Our kids and the next generation should know too. In this article, we are going to give you a few bits of advice to let your kids know why the occasion needs to be celebrated with family. Follow the advice to let the kiddos know the importance of the occasion. Just a little note, for more fun articles like this, check out the website Livetray - relationship expert.
What is the purpose of thanksgiving?
Before actually getting into the advice, let's talk a little bit about why Thanksgiving is celebrated. You can also talk to your children about it to make them familiar with the history of the wonderful celebration.
Thanksgiving was initially celebrated as a fall harvest celebration that brought the native Americans as well as the pilgrims together in a feast.
Now that we know the cause, let's get to some advice about teaching the little ones why the occasion is celebrated with family.
It's about the conversation
The football games and all of that are okay, but one of the most crucial things to be done on the occasion is to hold conversations with your family members. Exchange gifts and for once put that smartphone aside. Mobiles have taken a lot of room in our lives, if you tend to sit with a mobile, the child will do something identical to that.
Plan out some fun activities with your kids and teach them about how important spending time with dear ones is. It's thanksgiving girl, the blogs from LiveTray can wait.
Don't let tension and stress ruin it
When a family is together, 9 out of 10 times it is just full of stress and differences. All the moms and kids, the chores and video games can wait. You are the role model for your children, and if you tend to stress-out over small things at a get-together your little one will do the same.
I know the cake's gonna burn if you don't pay attention, but just try to find a balance and don't forget to have fun. This way the kid will also do the same. You can read here about positive thinking, it'll help you on this very important day.
Thanksgiving feasts
This is not just about eating all of that yummy stuff, there is a lot of fun and love involved in the process of cooking it. When you are with children, make sure you talk to them about the effort that goes into cooking their favorite meal. Also, tell them to appreciate the food they are eating because the production of the ingredients and the cooking process is not a piece of cake.
Showing thankfulness
Show your gratitude towards things that you are thankful for. Hold meaningful conversations with your dear ones and discuss the things each of you is thankful for. Don't just throw the children out for their activity, include them in your conversation to teach them about showing gratitude towards stuff.
When they see the adults sharing things that they are most thankful for, the kiddos will also start to do the same. You can also ask each one of your relatives to write things that they are most thankful about and can read them out loud one after the other. It's important to teach younger ones to not take things for granted, that's one of the key lessons to learn from the occasion.
Donate and Share
When you are thankful for something you have, you will develop the feeling of offering it to people who are suffering. Especially in present times, most of the people have lost jobs and are out on the roads. Help such people and show your children how lucky they are to be enjoying such great comforts.
It's just not about spending time with your own people, creating a family, and helping out people is also one of the things you should focus on. When kids see you do such things, they will tend to do the same.
Involve your kids
Especially in our household, we have the little ones do all sorts of activities. From cooking to performing other tasks, we involve kids. They can't cook the turkey (don't let them), we are not talking about big tasks, just give them tiny stuff to do. And show them how much hard work and effort goes into preparing their favorite dish.
Instead of struggling all by yourself, involving the little ones will give some entertainment and company. Don't just involve them in your activity, be a part of there's too. Play some games or solve a puzzle, just remember to make the most out of your day.
Have loads of fun
When all the relatives get together, there are people of all ages that means a variety of activities need to be planned out. Younger ones tend to do their own stuff like chat and play, while the ladies love to cook and gossip, and gents prefer football games.
People have different preferences on what they like to do, and it's important to spend time doing that. But don't spend the complete day divided based on your preferences. Little ones, ladies, and gents come together, have dinner, and chat for a bit. Ask the kids how it's going and make sure you don't ask about grades (please, that'll ruin the day for them).
Don't forget to stay safe
If most of the people in your family live in different states or countries, it's better to celebrate the wonderful occasion on a zoom call instead. But if a few of them are somewhere around the corner, take necessary precautions, and have fun.
Don't take a flight and come down to meet everyone, I know you are excited but you can't risk getting the adults and kids into danger. Spending time with family even on a zoom call does feel better, I am right?