Ten Amazing People with Autism
Famous faces that used their diagnosis to their advantage.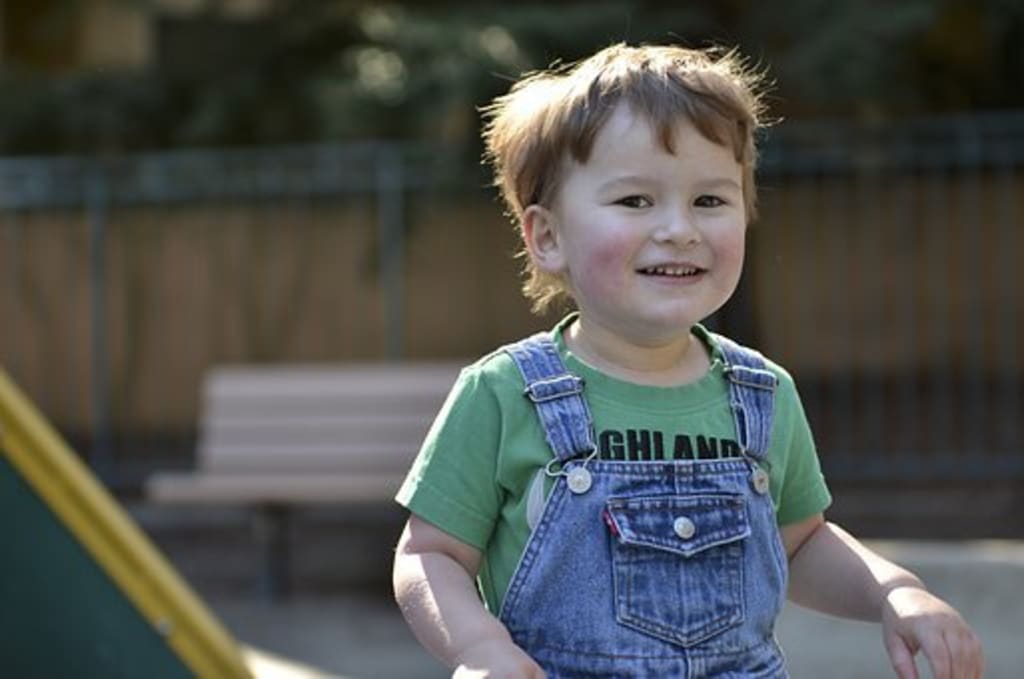 I remember when my daughter was diagnosed with autism. The specialist told us as if she had announced a death sentence. To help us through the transition, she gave us a leaflet that detailed three famous people who had autism. Have to say they weren't the greatest selection to make you feel better.
On research, many amazing people are on the Autistic spectrum. People that I will be proud to introduce to my little girl when she asks me about her diagnoses.
Anthony Hopkins
Hopkins has been one of my favourite actors. He has starred in classics such as Silence of the Lambs and Remains of the Day. For years, he has been at the top of his profession; to this day, he is still one of the most sought-after actors. Hopkins would say that his Aspergers made him restless, which made him work hard.
Courtney Love
Love is a singer, songwriter and actress who has had a career that spanned four decades. She is diagnosed as being mildly Autistic. Although she is brilliant, she would state that her autism resulted in her struggling at home and with social interaction.
Dan Aykroyd
Aykroyd is another famous actor, most famous for being part of the Ghostbuster franchise. He was also diagnosed as having mild Aspergers. He credits his condition as being the driving force behind his creativity.
Matt Savage
Savage is a world-renowned composer and pianist. He taught himself to read music at six. By eleven, he was successful and performing for heads of state. His single thinking propelled him to learn music at an early age.
Stanley Kubrick
Kubrick is a cinematic genius with who most actors want to work. He has directed classics such as A Space Odyssey and A Clockwork Orange. Although his diagnose has never been confirmed, it is thought he has Aspergers. He is described frequently as intense, calm and highly driven in his work.
Craig Nicholls
Nicholls is the frontman of the Australian rock band The Vines. After an argument, he was charged with assault. On investigation, he was diagnosed with Aspergers. He said it was like his life made sense; he had a reason for his early destructive behaviour. Since this, the band have gone on to have a career that spans 24 years.
Andy Warhol
Warhol is another celebrity who was never formally diagnosed with autism. However, since his death, many Autistic specialists have confirmed his diagnosis. His autism allowed him to have meticulous, creative routines, which produced some of the best art in history. In addition, he had a creative vision of colour like no one else.
Satoshi Tajiri
Tajiri may not be a name you recognise, but you will all know his creation. He is the genius behind Pokemon. He was diagnosed with Aspergers and is described as reclusive and eccentric. However, his unusual brain patterns allowed him to create a new world of humans and their helpers. As a result, Pokemon is a franchise that has survived for years across several platforms.
Daryl Hannah
Hannah has been open about her childhood diagnosis of Aspergers. She is a clear advocate for Autism rights and speaks about her challenges. She states that Aspergers made her shy and dislike large events. This meant she stayed away from the destructive forces of Hollywood. However, she still became a successful actress, with hits such as Kill Bill and Steel Magnolias.
Chris Packham
Packham was the only name on the leaflet that I considered inspirational. Packham, for those that don't know, is a British broadcaster and conservationist. He presents a variety of natural history programs. He initially hid his diagnosis, preferring the company of animals than people. However, he has since become open about his life. Although socially he struggles, he has saved many bird species with his tireless journey for conservation.
From researching these fantastic people, two things struck me. First, they have all had to overcome hurdles to succeed. Most struggle socially, but this does not mean they haven't reached the top of their professions.
The second thing that struck me is how many of them credit their autism with helping them succeed. So when my little girl starts to face her hurdles, these are the people I will introduce her to. Each inspiring in their own way.
Thank you for reading. If you enjoyed this article, please follow me, share it and give it a like. As a writer tips mean a great deal to me, so a massive thank you if, you send one.
About the Creator
I know where the bodies are buried and I'm not afraid to tell you - author of True Crime, History and Fiction. Find me on Twitter [email protected]
Or find my crime magazine here - https://www.murdermayhem.uk
Reader insights
Be the first to share your insights about this piece.
Add your insights