Stay at Home, Working Mom
Is it really possible to stay home with your kids and earn a salary?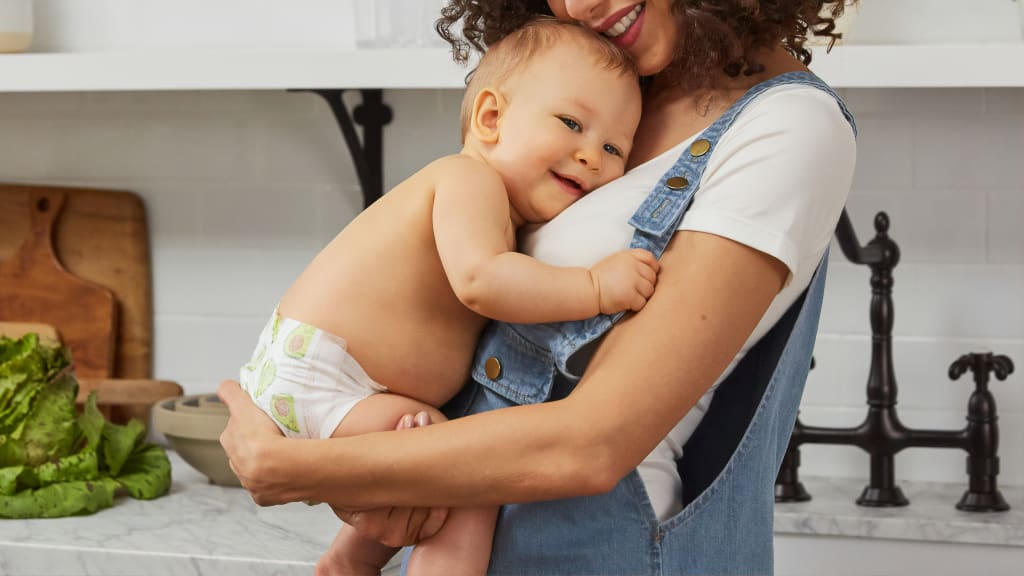 Congratulations on being a mother!
We can all agree that this is one of the hardest, but rewarding jobs a woman can have! When my son was , I instantly had a to give him everything in the world. I wanted to be a stay at home mom. , I was a single parent in a sticky financial situation. I was fresh out of high school and still working in the food industry. Lucky for me, God answered prayer and soon I was home full time with my son, and earning a salary!
As my son approaches school age, I've set my heart on being able to home school. Home schooling is a great way to teach your child in their own learning style, travel with your family, and go on fun field trips.
My Experience
I've been working from home for about a year now. I was so grateful for this opportunity. My job did not start out as a remote role, my company actually let me start working from home when they moved our office location an hour north (I was already commuting and hour).
Once I started working home from, I knew I couldn't go back. This situation was the most beneficial for me and my child. The amount of quality time I got to spend with my son was so rewarding. Every morning we got to wake up and enjoy breakfast together, and if the weather was good we would a take a short walk before I began working.
When it came to getting my work done, this was not always easy with my one year old son around. In fact, the interruptions are almost constant unless I would put on a movie or TV show. Working from home with a toddler can take an incredible amount of patience. Before you begin working, make sure there's nothing out they aren't supposed to get into, make sure they have plenty to play with (my child often like the box more than the toy), and get some snacks prepared. If you must put on a Television program, choose something more educational like Mickey Mouse Clubhouse or Little Einsteins.
Working from home has given me the opportunity to give my son the love and attention he deserves from a mother. No more missing mile stones, worrying about how he's doing, and feeling like he prefers his baby sitter over me...
Is This Possible for Anyone?
A thousand times, yes! With the internet, we now have more access to remote (work at home)roles than ever before. The majority of remote roles available are actually in high demand, so you don't need to compete to be the first to apply. The best part about most of these positions, is that you don't need any experience. Even if you're a stay at home mom with no degree, you can make a good salary.
Moms, we now have the opportunity to get an education or certifications online. Taking a course on data entry, writing, or book keeping is more than possible from the comfort of your couch. These programs don't have to cost you an arm and a leg either!
Freelance Writing
When I realized I wanted to branch out from my current company and start writing, I signed up for Writers Work. The base price for this program was about $40-50. It includes a program that guides you on how to be a good copy writer, blogger, or creative writer. This program also allows you to connect with employers who are looking for writers like you!
Now that I had a program that assisted in sharpening my writing skills, I wanted to start writing articles as practice. Why not make money off these exercises? Vocal is a website that allows you to publish your articles for free, and get paid per read! Authors on this site sometimes even write tips on how to be successful using Vocal.
Get creative and start your own blog. There's nothing better than getting to write about whatever you want, whenever you want. This is a great show case of your skills and the kind of writing style you have. You can use your blog as a reference for potential clients if you decide to freelance write. Having your own website can open doors for other types of income as well. Go to and get started on building your free website!
is a great job to consider if your goal is to work at home. Every single company needs someone to do data entry, and so hundreds of opportunities in this field of work. Go ahead and hop on your preferred job board to check out what's available. You can find employers willing to hire at entry level as well.
I would recommend taking a certification course to get a higher guarantee of being permitted to work from home. You can sign up for a course at your local community college and start earning your certification today!
Customer Service Representative
The majority of remote positions I see being advertised on job boards are customer service roles. This is another must have for all companies. Customer service is an entry level role as well. Some companies might want you to be local, so they can complete your training at headquarters. This is a great choice to look into. Amazon is almost hiring for this position as well.
Customer Service will often that are constantly available to your computer or phone between business hours. This is a better stay at home job for when your children are slightly older.
Are you ready to dive into the world of being a stay at home, working mom? This is not going to be an easy gig, but the reward is worth it. Whether you're looking to stay home during the young years, or plan on homeschooling, earning a salary at the same time is more than possible. There's an entire community of working stay at home moms who are excited to share their story! Hell, I'm still beginning my story and I'm pumped.
Our children come first. It's time we stop buying into the lie that its not possible to work and stay home with your kids!