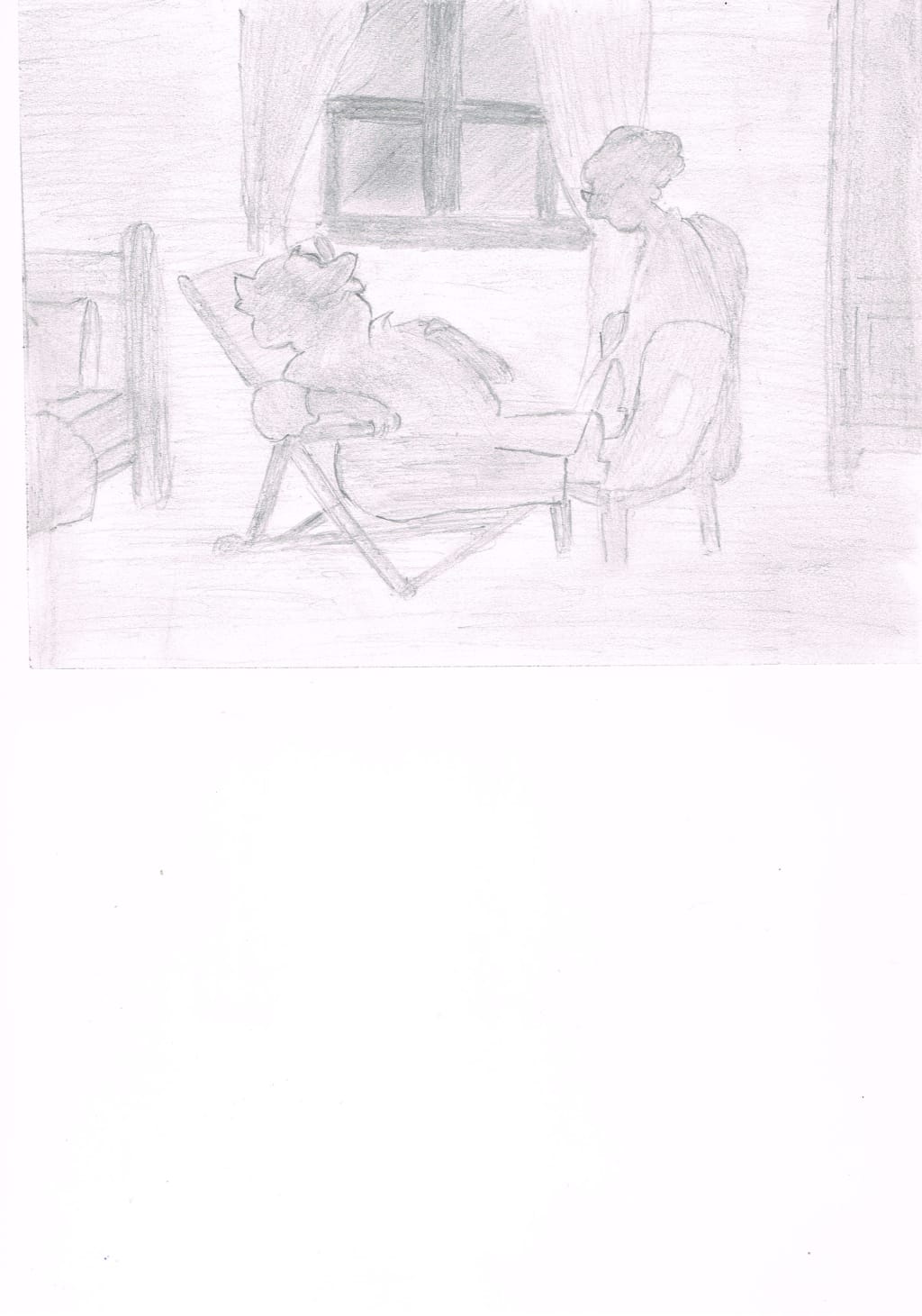 Once upon a time, lived a medium house a girl named Sophia with her family. She lived in New York City in the United States of America.
She was from a rich family: the family was rich because the father was a businessman. Sophia always got what she wanted. She was also spoiled, and happy,
When she was was two years old, her parents decided to send her to the nursery. She was happy-very happy-to-know she would be attending a nursery. She was happy because she was an only child and didn't have any friends. She wanted to make friends, learn how to say the alphabet, and doing well in her class.
The following day, she was sent to the nursery. As she expected, all the kids were friendly she made three new friends. All of them were girls. She was happy to spend more time with them girls. She was happy to spend more time with them and wanted to introduce her friend's parents.
She was happy to stay with her friends.
Mrs. Griffins, the teacher at the nursery, decided to take a class photo. Sophia was happy to hear that. Sophia's parents decided to buy a new outfit to wear on the day of the picture so she could look nice.
They also decided to send her photo to the hairdresser so she could have her hair done. She was exited for the photo. The day of the photo finally came.
Sophia wore jeans and a nice black shirt, as well as a nice pair of black shoes. She also had her hair styled.
She went to join her friends and noticed one of them was missing. Their friend was Stephanie.
She asked the teacher where she was, and was informed that Stephanie was sick.
The photographer came and took the photo. The following day, when Stephanie came back, she did not want to be friends with Sophia anymore. Sophia was not mad that Stephanie did not want to be her friend anymore. Stephanie had the liberty to decide what she wanted to do. In the end, she was really mean to Sophia. She would often beat her up with her handbag.
The teacher fired Stephanie: she asked her parents to take her to another nursery because of her behaviour, Sophia was very happy about this because now she could live in peace and learn the alphabet and earned good grades to go to a real school.
THE MAGIC NANNY
Once upon a time lived with her two daughters, a young lady in a small house. She did not live with her husband because he was in another country and they were separated. Ms. Thomas wanted to take care of her children alone.
She wanted a baby sitter for her kids. Every day when her two daughters were taking the bus and were in school they stayed at the cafeteria for each and came back home but they do not find their mother back home.
She asked one of your friends if she could keep them with their homework because she was not tired from work.
She wanted to stay one time with their granddaughters. She had dinner with her two daughters. After it, her daughters were colouring. After that, her daughters finished their homework in Fine-Arts, they went to bed.
Mrs. Thomas slept but at ten o'clock of the night. Mrs. Thomas was watching the television while her children were in their room playing. A lady who came from the sky whose name is Cathy. Cathy dropped at the courtyard of Mrs. Thomas. She saw the newspaper that a lady who lives in the courtyard wrote: " I need a babysitter to take care of my children." I live in this courtyard 18 ST MILE DRIVE 3 NEW YORK CITY. Please call me at this number: 908 768 450
The nanny was a young woman of twenty three years old. She has powers. When she reached for the door, then saw the peephole that was there:
She saw that it was a young lady. She asked: " What is it?" Cathy answered: " I am the baby sitter for little kids."
Mrs. Thomas opened the door and says: " Come in!"
She asked her to sit down on a chair in the dining room and started her questions.
" Good morning" says Mrs. Thomas.
"Sit down, " Please says to Mrs. Thomas."
" I am twenty three years old answered Cathy."
" I can also help the children to make their beds, clean their room." Mrs. Thomas was very impressed of her qualifications and led to the room of her two girls. She introduced her two daughters to Cathy and her two daughters introduced themselves to her.
Cathy hugged them to make their beds properly because none of these girls were making their beds right. She helped them to tidy their room, and their desk.
After that, they put their toys in the can for toys. Cathy helped them as well to do their homework and taught them a lesson in mathematics that they will learn in class. After classes, they left to go outside and walked.
Cathy took them to a public park take deep breath air. Jeanne the eldest of the family saw an ice cream seller and asked Cathy: " Could I have an ice cream?" Carole her youngest sister wanted one too. Cathy took them to the ice cream seller and each of these girls chose their own ice cream. Cathy also bougth an ice cream.
She bougth the ice cream with the pocket money that Mrs. Thomas gave her.
After eating ice cream, they went back home. It was noon. Mrs. Thomas was still at home watching television. The two little girls were in their room watching television. Cathy was in the room of the two little girls.
It was noon and half. Mrs. Thomas warmed macaroni and cheese in the microwave for everybody.
When she put all the food on the table, she called her daughters and Cathy was well to come and eat.
She put biscuit in the basket to eat with the macaroni-and-cheese. They were homemade biscuits. For desert, everybody had chocolate chip cookies.
children
About the author
Hi,
I am Sandra Bongjoh. I am an author. I come from the Southern part of Cameroon which is called Ambazonia, the Amba Bays. I write stories for both children and adults. I also write novels on other topics such as politics books, cookery .
Reader insights
Be the first to share your insights about this piece.
Add your insights