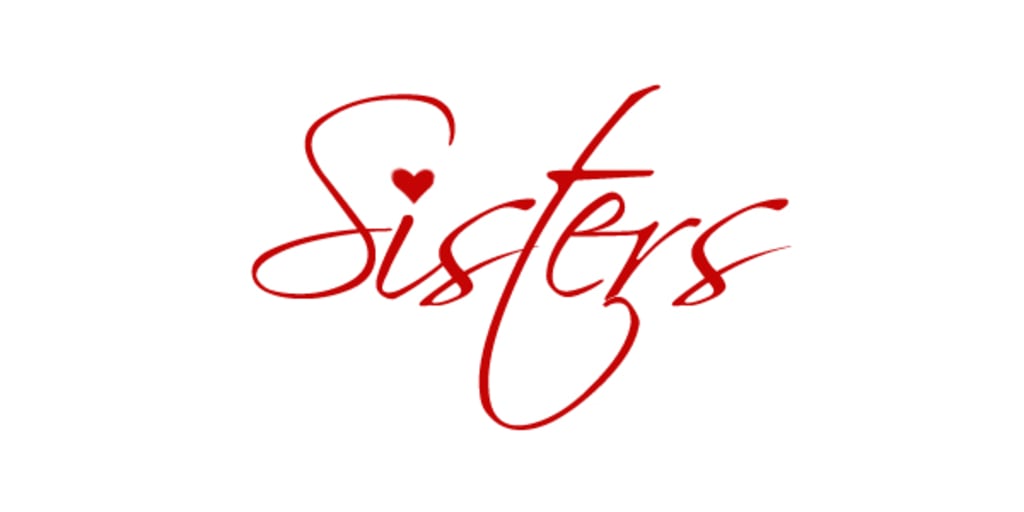 Sisters In My Life
Sisters are sometimes your enemy. But at the end of day, they are your best friends. I have two younger teenage sisters and there are two of my best friends that I consider my sisters. Let me tell you about the sisters in my life right now.
Shanti and I have been very close since the day she was born. I always called her my baby. Whenever she went to sleep, I was there laying with her. I watched over her all the time. As she started to grow up, she went from being shy little girl to funny and hilarious young woman. The number one thing I love about Shanti is that even if she doesn't like you, she will always pray for you no matter what. She will stop what she is doing and pray for whoever needs it. Now that she is going to 10th grade soon, I realized that she is not my baby sister anymore. She is now a beautiful young teenager. And I am very proud of her.
Monique is my youngest sister. She is the baby of the siblings. We have our silly moments, but we also fight and argue about stupid stuff. But we laugh about it later on as the day goes. My sister and I are close most of the time, but there are some times that we need space and alone time. The thing that I like about Monique is that she is not afraid to tell you the truth no matter what happens. She keeps it real with you. As my sister is about to go to high school next year, she is becoming a mature young lady. Stop growing up so fast.
Alexis and I have been friends since about sixth or seventh grade. Even though she is a few months older than me, I still consider her to be my sister. She is a very smart, adventurous, and creative young woman. Not only is she a wife, but she also a mother of two beautiful girls. The thing that I love about her is that she is very courageous. She will see something that I would never do, and she would step up and do it like it was nothing. Alexis is very patient and an understanding person. She is a wonderful example of a very hardworking mother and wife. Here's to many more years of friendship and sisterhood.
And last but not least, my friend and big sister Marisa. She is funny, energetic, and a strong woman of God. She is a wife and mother of a beautiful young girl. We have been close since sixth grade. The thing that I love about Marisa is that she is really sarcastic. And she is really hilarious, she can make anybody laugh just by making a face or saying something so random. She always has words of wisdom. I have never seen a young woman of God like Marisa. If you need words of encouragement or need God's word, call Marisa and she has it there ready for you. No matter what happens, she will always be my sister.
Those are the four wonderful sisters that I have in my life right now. We have created so many fun memories. Sisters are always there for you when you need them. And they are there when you need a helping hand. There will be tears, laughs, fights, and triumphs through the years to come. But the love for your sisters will always stay strong. Don't worry if you guys fight, argue, and disagree, that is part of being sisters. I love you girls so much! I am thankful to have you as not only my best friends, but also my sisters. Here's to many more years and decades of sisterhood. Sisters rock!
Reader insights
Be the first to share your insights about this piece.
Add your insights