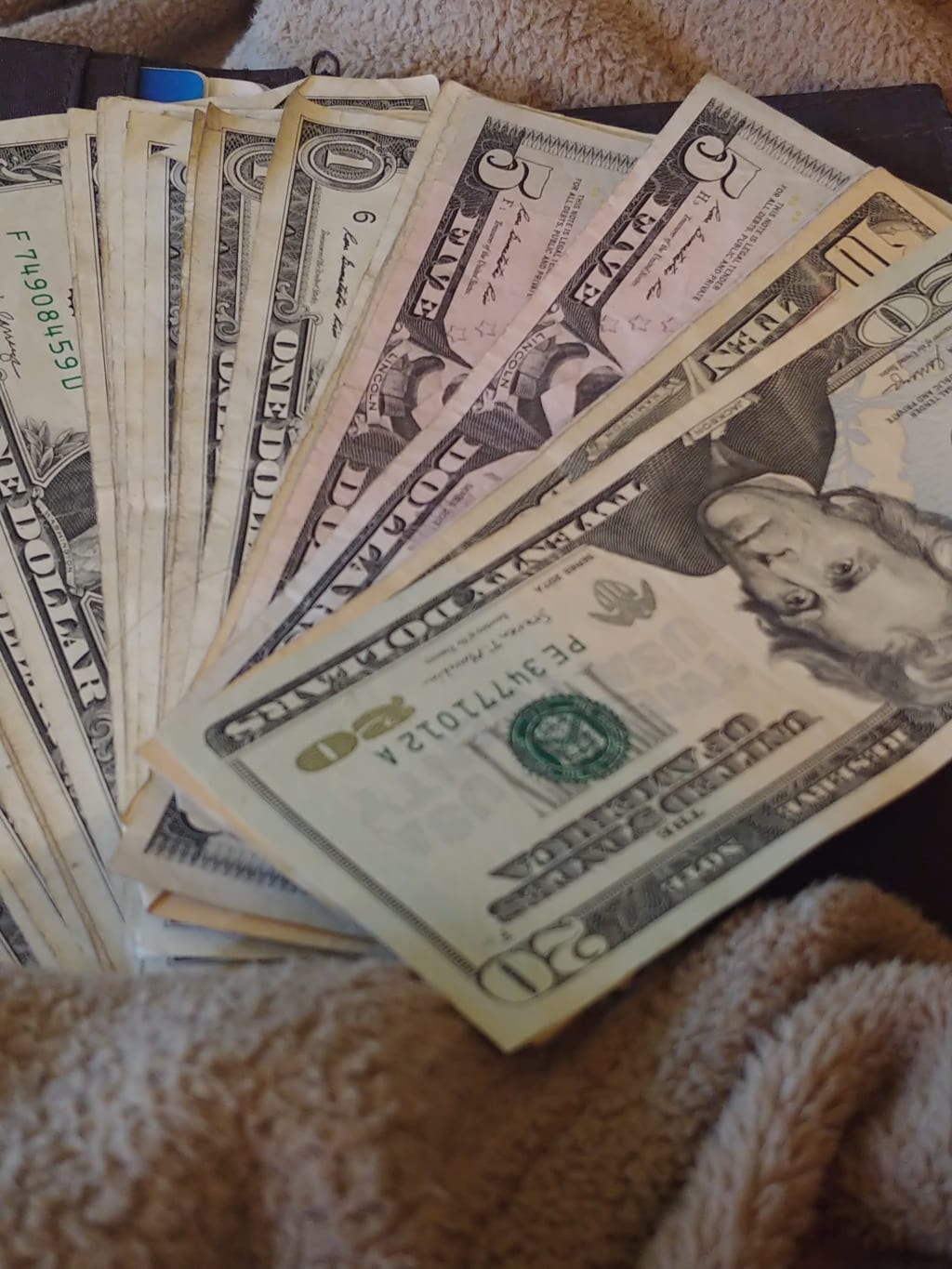 Saving Money
Everybody wants to save and have more money. One way that works is to put a percentage of
money away with all your income, after bills. A survey that I conducted showed most people
saved their money in a bank. Then, they use their credit cards for purchases. You can use a jar
for coins. After you break a dollar, just put your change into the jar. Another way is to stretch
your money is to label some envelopes: Personal, Private, Home, Shopping, Starbucks/coffee,
and Date night. You can use a personal or private envelope on those no-money days, even if it's
just a dollar. One dollar could make a difference.
According to an interview, a girl made envelopes for her upcoming wedding. If you know a
special occasion is coming, like a wedding or a trip, label each envelope for those occasions.
Some people keep a logbook of what they spend and record their receipts. No matter how much
money you make, any income, you can put a few dollars away. It adds up. Try to avoid using
any of the money you have put away until you need it for that category. Income can be anything:
Stocks, bottle returns, a job, or items you could sell, any cash you take home. Some people
have luck with direct sales. If you're passionate enough about what you're selling, you can do
well.
People ask, "How can I save money at the grocery store?" It's easy! Let's start with the meat
department. Buying ground beef, or any meat, the grocer will place a sticker on the label that
says, "$1.00, $2.00, $5.00, or $10.00 off." Those are the type of meats to purchase. All that
means is that you need to use it immediately or place it in your freezer.
For salads, purchase a container of Spring Mix, portion it out into Tupperware containers with
other veggies, and you'll have salads for a week. The trick to cantaloupe is when you smell the
end of the melon, and you can detect the sweetness inside. That is a good indicator that the
melon is ripe and sweet.
Something that may help if you grow your food. Backyard chickens produce eggs, gardens
where you can plant your produce, and cows can give you milk. Farming could be profitable and
can help you save money on food. It's healthier. You know where your food came from.
Always keep your eyes open for coupons and ads. Some supermarkets have better deals than
other supermarkets. So you shop around. Buying things in bulk helps too.
When you're low on funds, some of your monthly charges could be put on a temporary
cancellation or put on hold. Or that Starbucks coffee may need a break. Your funds will start to
add up. Focus on your needs, not your wants. Are you trying to find something fun to do and
save money? How about having a game night and making dinner together at home?
You can serve chips and salsa and a seven-layer dip. You can host a game or movie night and
have your chips and salsa or seven-layer dip all together at the same time. If it's a nice day for
grilling, you could have a little fire pit and cook some hot dogs and burgers. Cooking at home
will save you money. When you want to save money and can't afford the gym, you can exercise
at home. Youtube has many fitness videos to work out with within the comfort of your own
home. You could host a dance party. You could have movement songs like the Cha-Cha, the
Slide, or the YMCA.
Saving money can be difficult, but saving money can also be accomplished. If you have worked
out a budget, that may help you manage your money. Just trying to stick to a budget is hard too.
There are so many ways to make money and save money. Every penny counts.
By kellyE