Rest Assured Your Child Is Safe with the Clever Dog Smart Monitor
Clever Dog is the kid-friendly baby monitor you never knew you needed.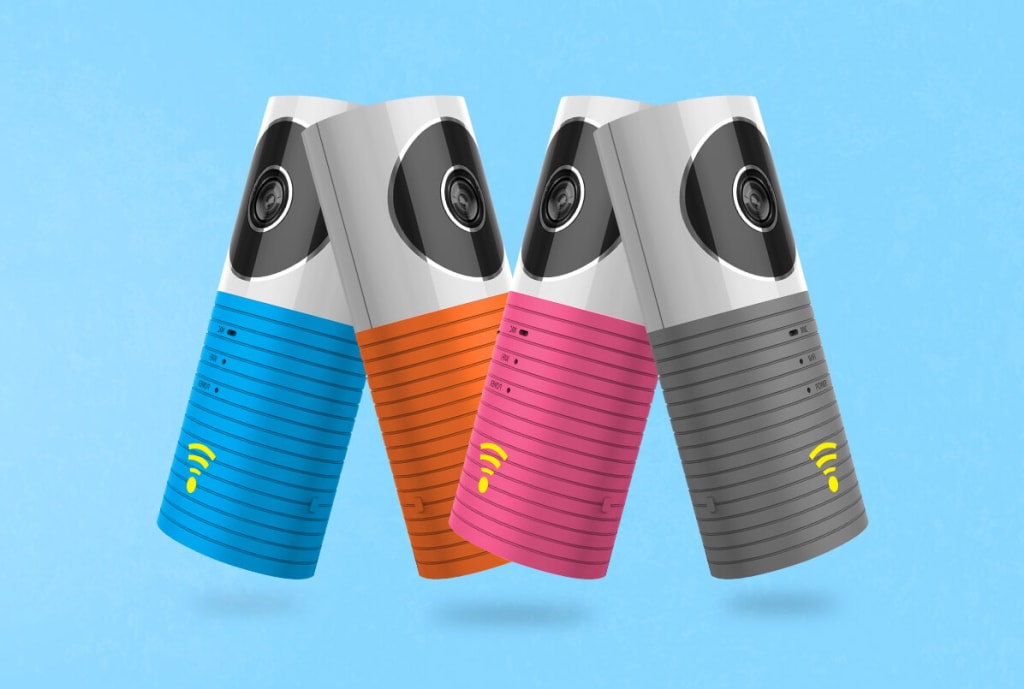 Your baby is your life. The newest addition to the family is also the most fragile one. Babies need lots of care, attention, and love to grow—and that's why having a baby monitor is absolutely necessary.
Baby monitors have saved the lives of countless children since their invention, and remain useful as your child goes through their toddler years. Clever Dog recently created a newer, safer smart monitor for your child's room.
Once you discover the perks of having a smart monitor of your own, you'll never want to rely on any other camera.
All baby monitors offer a certain level of visibility, but very few go beyond being able to see your child resting in their crib. Clever Dog is different than the rest, primarily because it goes above and beyond a typical baby monitor.
This baby monitor doubles as a home security device, thanks to its 120 degree wide angle lens. You don't just get to see your baby in the crib; you get to see the entire room.
Like other baby monitors, it offers two-way sound.
The difference between the Clever Dog Smart Camera and other security camera systems is the fact that it still has basic baby monitor features that wouldn't normally appear in a standard home camera.
The thing is, Clever Dog doesn't just let you talk via another baby monitor. You can actually talk to your baby via an app on your cell phone, too. For parents, this means that you can always calm your baby down with a lullaby—even when you're not at home.
By letting you remotely watch your baby with real time video, Clever Dog offers you a new way to stay connected.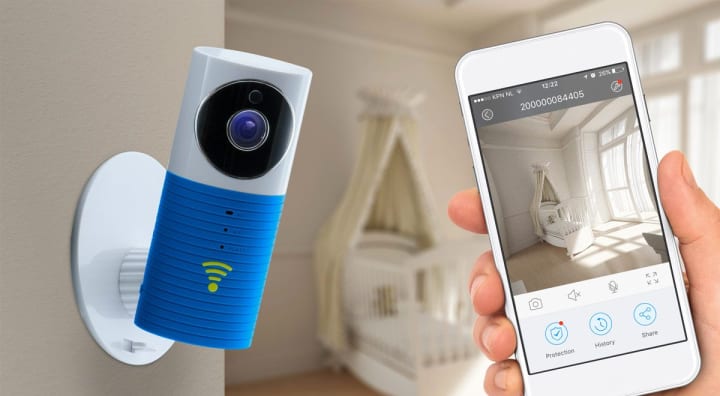 Most parents who have a spouse that works away from home know the heartache that comes from being away from their children. When you're out on the road, you can't carry a standard baby monitor with you—and with most tech, that means you can't see your baby.
Clever Dog's app gives traveling parents the chance to check up on their kiddo whenever they want through their cellphone. You no longer have to worry about losing touch with your baby, even when you're miles away.
Worried about grandma losing out on baby time, too? The makers of Clever Dog's Smart Monitor were as well. That's why they made sure that up to five different family members can access real time video at any given time.
Everything about the Clever Dog app is easy to use. You can access live footage, share contacts who can then use the app to interact with baby, get alerts about whoever enters the room, and more. It's all there, and all designed to be easy to navigate.
Unlike old baby monitors, you also don't have to worry about interference.
Older baby monitors were notorious for being easy to hack, especially when it came to analog monitors. In the past, this has led to people picking up strange frequencies, or even having potential predators watch children in their sleep.
Smart baby monitors are designed to be difficult to hack. This means that only you and your loved ones will see what your baby is up to—no one else.
Motion detection helps you ensure that your baby isn't surprised by unwanted visitors.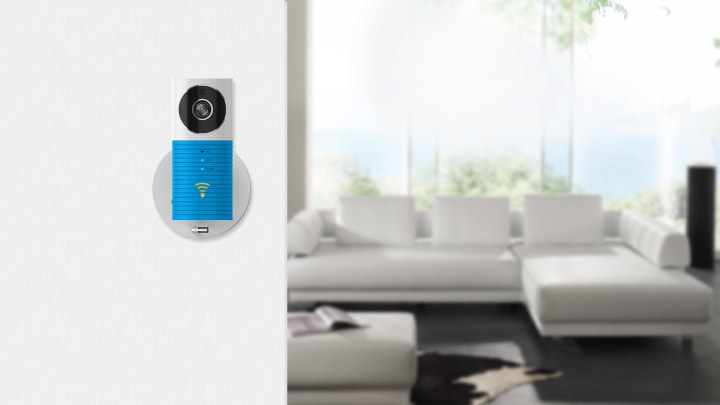 Though it is rare, there have been many incidents where children have been snatched out of their homes by predators. Baby monitors, in their older forms, were rarely ever capable of providing video that was high quality enough to see the perpetrator.
Clever Dog's camera is different. Along with offering up high quality video and noise-free night vision, this camera goes so far as to have memory storage that kicks in when it notices something unusual in the room.
When motion detectors notice a new person or animal in the room, your smart camera will take a picture and send it to your phone.
Clever Dog acts like the watchdog your baby needs, and the awesome nanny you wish you had. Every time someone enters the room with your baby in it, Clever Dog's smart tech will take a photo of the newcomer and send it to your phone.
This gives you a perfect record of all people who are in the room, which in turn helps you ensure that your baby is safe.
This baby monitor doubles as a home security camera, making it a monitor that grows with your family.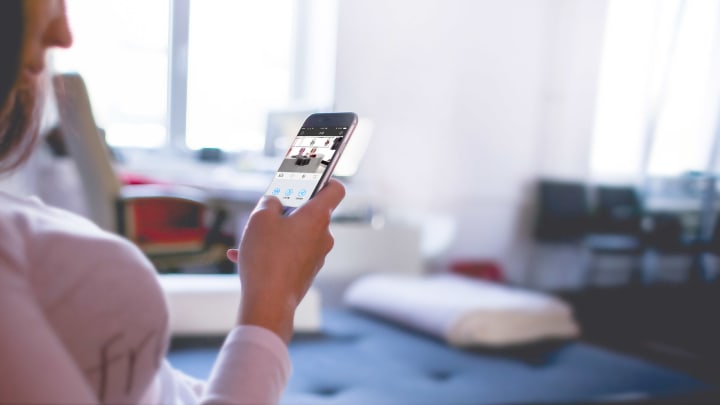 Most baby monitors become hand-me-downs, or end up being a waste of space after children reach two or three years of age.
Clever Dog's high tech design, however, makes it useful even after your children are grown. After your baby is done using a monitor, just use it as a home security camera. It works wonderfully, and lasts for years.
No matter how you look at it, your family isn't complete without a Clever Dog.
Every family, large and small, can use some help keeping members safe. That's what makes Clever Dog's Smart Baby Monitor such a great investment. If you're ready to stay connected, stay safe, and stay happier than ever, it's time to get a Clever Dog.

Iggy Paulsen
Iggy Paulsen is a fan of anything and everything wholesome. He loves his two dogs, hiking in the woods, traveling to Aruba, building DIY projects that better humanity, and listening to motivational speakers. He hopes to eventually become a motivational speaker himself.
See all posts by Iggy Paulsen →