Recovery During the Holidays
An open letter to the loved ones of eating disorder patients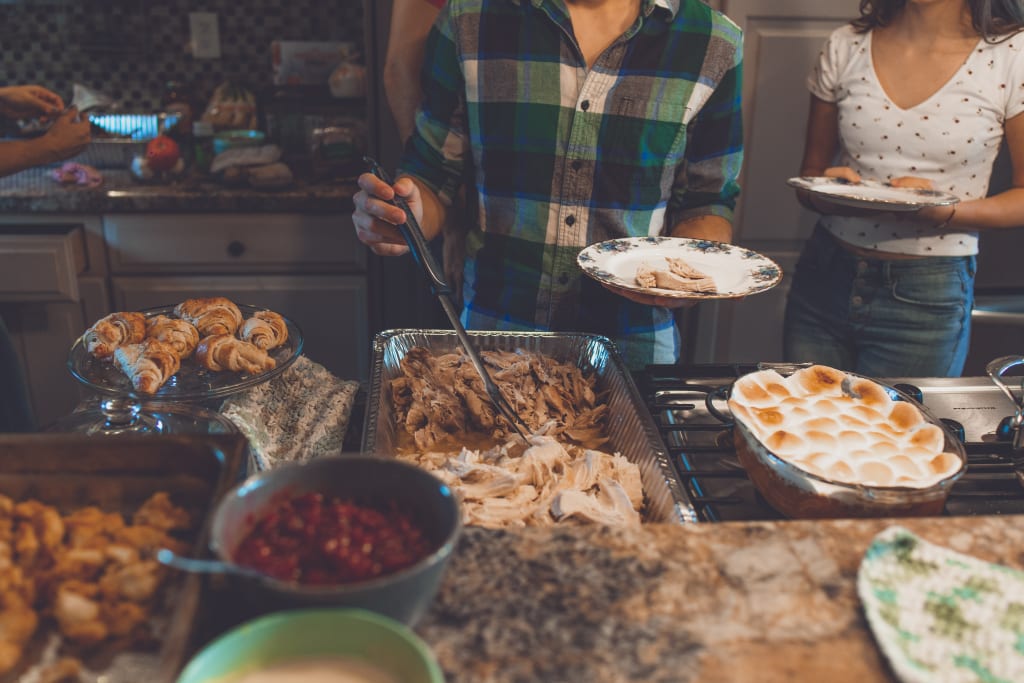 Photo by: Craig Adderly
Dear Loved Ones,
The holidays are a beautiful time to be with family, reflect on all the things we are thankful for, and vision cast for the next year. However, for someone recovering or in recovery from an eating disorder, this time of year can be riddled with anxiety. You see, gatherings with family and friends are great, but they almost always come with things that make recovery even harder than it is... an insane amount of eating/food, lots of talk about food being good and bad (and how you're going to gain weight because of it), and plenty of comments about your recovering loved one's body and weight....
You might say, "No, we don't talk about her weight!" But the truth is, even well meaning comments can do damage, such as, "Oh you're looking so healthy" or "It's good to see some extra weight on you!" You see, your loved one is already hyper aware of her changed body and she probably has already been in tears because of it while trying to get dressed. So, instead of saying how fattening the food is, or how you'll need to run 10 miles to work it off, perhaps comment on how delightful the food is and how wonderful it is to be with family that you don't get to see often. I know this is hard, because diet culture says that we need to shame food and the people who indulge in it, but for the sake of your recovering loved one... please don't. As for conversation with your loved one, maybe tell her how happy you are that she's there, and that its good to see her. Ask what she's been up to or about her hobbies. Just PLEASE... don't talk about her body, or what she's eating, or what she's not eating... this doesn't help and she doesn't need any more awkward, anxiety producing comments where she feels the need to explain herself. She's already trying to convince herself that food is not the enemy, find a new normal in a changing body, and navigate her conflicting thoughts.
So, this holiday season, lets try to simply be thankful for the food, friends, family, and unique bodies we have without bringing shame and criticism into the equation. For your loved one, the struggle is real and she will thank you to not make it any harder for her to embrace recovery, eat the food, and accept her new body. If you wouldn't comment on Aunt Sally's weight gain.... don't mention your loved one's; and if you wouldn't police Uncle John's plate of food... leave her alone as well. Recovery during the holidays is hard, but these are ways that you can support your loved one.
The good news is, you're reading this letter which means you care about your recovering loved one and you want to make the holidays easier for them. As a recovering eating disorder patient myself, I thank you! I know it's not easy to watch your loved one struggle through meals, stress over what to wear, fear gaining weight (or even the inability to stop losing weight), and have roller coaster emotions. You are making things easier for your loved one simply by trying to be more informed and I encourage you to continue learning more about eating disorders and how to best support those who are recovering. You can also specifically ask your loved one how they think you can best support them. All journeys are not the same, but these are just a few things that I wish my own friends and family knew about recovery and the holidays.
Thank you for caring,
A Recovery Warrior who still struggles too.
advice
About the author
I'm a wife, mom, student, dancer, youth leader and a survivor of anorexia, attemped suicide, and trauma. I am passionate about using my writing to encourage and inspire others to travel through the struggles of today with hope for tomorrow.
Reader insights
Be the first to share your insights about this piece.
Add your insights