Parenting Tips Every Parent Should Know
Every parent wants their child to be creative, confident, and ready for the future. But most of the time they run out of ways to encourage little ones. This article will help parents, especially the new ones how they could spark their child's creativity. The more you invest in your child's learning, the more he is prepared for the future.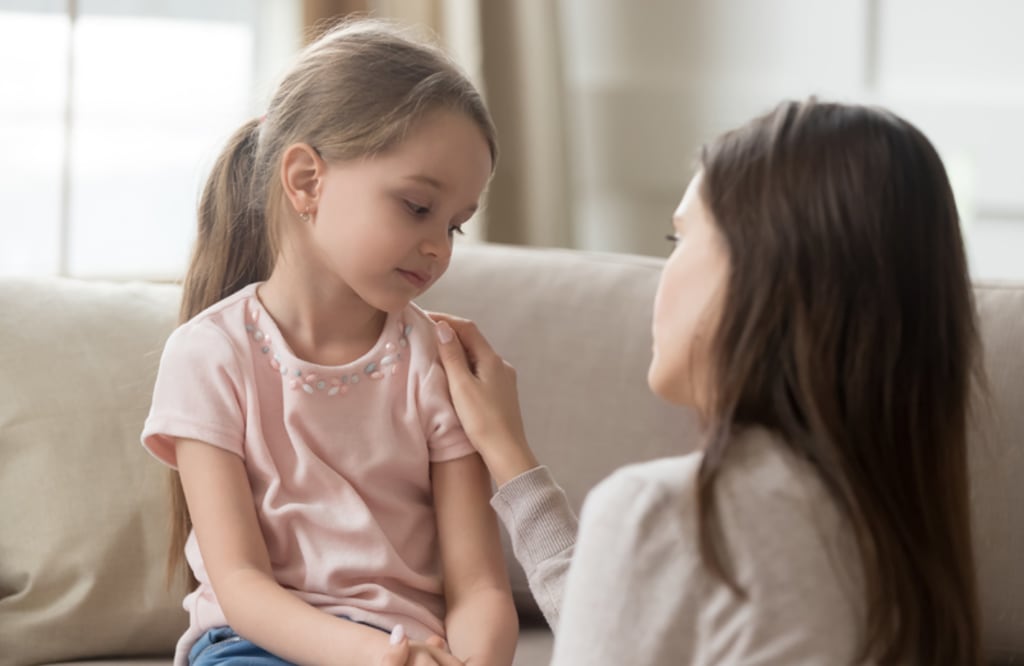 Children are a gift of GOD. They are bringers of light, laughter, and joy in parents' lives. No feeling is larger than holding a newborn in your hands for the first time. It's no secret that being a parent is one of the hardest jobs in the world. Parents go above and beyond to make sure they raise a happy and successful son/daughter. They research various parenting styles and hacks.
The parent-child relationship is the one that grows the physical, emotional, and social development of the child. Parents lay the foundation of a child's behavior, personality, trait, and values. The way children do stuff in the future gets determined by their parent's ways of teaching them. Children who have healthy relationships with their parents will likely cultivate positive relationships with their surrounding people.
Parents want to be the best for their children. Successful parenting includes making tough decisions. The actions and intentions of parents should reflect high standards. A good parent doesn't have to be perfect. No one is perfect. No child is perfect.
Many parents just focus on their child's education and extra-curricular activities. They make sure that their daughter/son is studying hard, doing their homework, and going to soccer practice on time. But, they often forget to put time and effort into another component of a child's development and success. And, that is to make him a good person overall more importantly.
Positive Parenting Tips Parents Should Know:
1. Create empathy in your little one:
Empathy is the ability to understand and share the feelings of others. It is one of the most important skills of a kind-hearted person. Emotional intelligence and empathy; the ability to put yourself in someone else's shoes and to think about their feelings can make your child a good one. To nurture such feelings, encourage your child to talk about his/her feelings. Make sure he knows you care about him.
2. Encourage them to lift others:
Most of the time, stories about kids engaging in bullying and other bad behaviors make headlines. But, many kids are performing good deeds in their lives. Make sure your kid enrolls in the good list. Boost your kid into helping others.
3. Teach them to volunteer:
The act of volunteering can shape your kids' future. He will know that everything doesn't revolve around money. Helping neighbors by shoveling the sidewalk, packing canned foods for donations, and helping elders cross the road are some examples of volunteering. When your kid learn how privileged they are, they will feel proud of themselves and will help others out.
4. Teach them good manners:
Remember that you are raising a person who will go out into the world and will interact with others one day. Teach your younger ones good manners. Instill them the fundamentals of saying Thank You, Please, and Excuse Me. Teach them to address people by Mr. /Mrs., politely.
5. Discipline them:
Children who are not disciplined are unfriendly, dishonest, selfish, and unhappy. Clear rules, set boundaries, and reflect responsibilities, and expectations in your child. Explain to them that they need to know when to stop and when to do something.
6. Don't forget to give them positive attention:
Children love attention. If you don't appreciate them, they will seek it out from others. As a parent that isn't something you would want. Any attention is better than ignored. Communicate with your child, answer them positively, don't scold them, don't shout at them, and love them.
7. Give them gifts:
The best way to show appreciation to your kids is to present them with gifts. Gifts shouldn't be anything. Try to give them presents with learning abilities. Books, magazines, interactive toys, musical instruments, and gift cards are helpful in children's learning. House building and fort-making are some of the most interactive plays your child can perform. With the make a fort coupon your child will only enjoy playing but he/she will also learn how to make things.
8. Give them time:
Buying gifts, giving them gadgets, and hiring a nanny will not make you a good parent, let alone a great one. Children learn from their parents more than they learn from anyone. Give them time. Tell them stories. Interact with them. Play with them. Take them out to picnic, beaches, museums, and other places. This will help them become a better version than they would become via gadgets.
9. Model good behavior:
Consider how you interact with people. Do you say thank you to the checkout clerk at the superstore? Do you have a friendly tone with waiters? Or do you stay away from unnecessary gossip about work and relationships? Chances are your kid will exhibit these habits from you. If you don't do that, watch out.
Conclusion:
If you want to teach your children good habits and make them better people for the future, follow the above-mentioned tips. Give them time, interact positively, give them presents like the make a fort coupon, and teach them empathy.
Reader insights
Be the first to share your insights about this piece.
Add your insights