Old is Trendy Again with Antique Textiles!
Old is Trendy Again with Antique Textiles!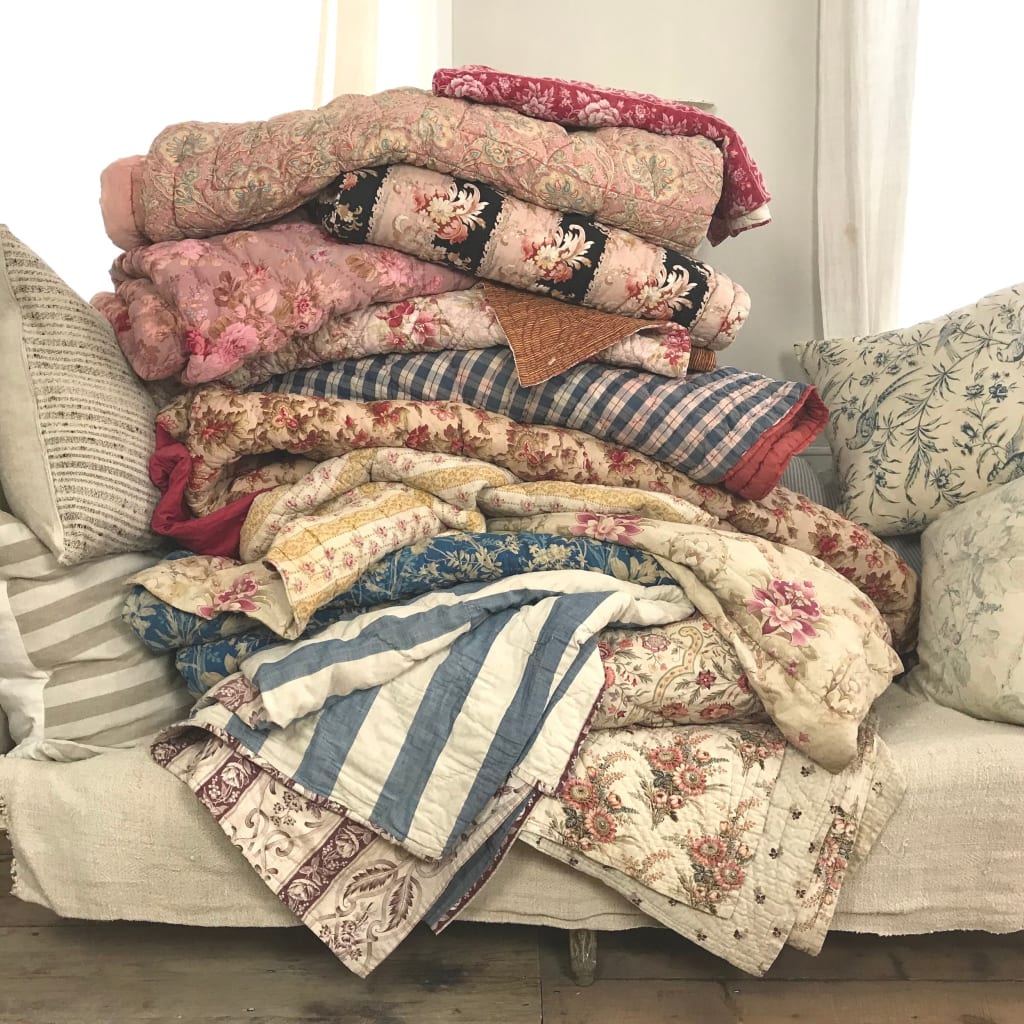 Similar to the proverb "old is gold," antique or legacy textiles date back to a bygone era and are regarded as valuable possessions. This includes antique items, blankets, drapery, aprons, linens, and vintage clothing. Heirloom clothing refers to special attire worn by members of royal families that is transmitted from one person to the next and commands a premium price on the antique clothing market. These textiles can be manufactured in other ways except by hand as well. To keep their value, historic fabrics need to be maintained and conserved for the future. Sites like eBay are exploring emerging markets as buyers get more aware of Antique textiles.
A good bargain can also be had for antique linens that have stood up to the years and still have a pleasing aesthetic. When vintage textiles, such as quilts, cushion coverings, or vintage apparel, can still be worn, their value increases, and they can fetch a high price when sold. Additionally, antique clothing with labels can bring in significant cash. A vintage textile enthusiast must sell their items when there is a suitable market and demand for them, not whenever it suits them.
How can vintage and antique fabrics be distinguished from one another?
Vintage refers to anything older than fifty years, whereas antiques must be more than one hundred years old. However, anything older than twenty years is now also regarded as vintage. These standards simplify the process of purchasing or selling such fabrics. The origin of vintage fabrics is very important. The location, ownership, or proprietor of a specific fabric are all examples of provenance.
Although vintage textiles can sell for a lot, they must be stored and preserved with great care. Vintage textiles require protection from insects, light, heat, and humidity. Vintage fabrics can suffer irreparable harm from direct sunshine and artificial light. Fibers exposed to too much light become brittle and fade. Warmth and moisture both have the potential to discolor clothing and draw moths and other small insects. Particularly, materials made of silk and wool need to be preserved in a dry environment.
Where can you find Antique Textiles?
You can find vintage textiles in textile museums, galleries, thrift shops, garage sales, auctions, collector fairs, and specialty shops. Vintage fabrics and clothes are on display in several fashion and textile archives. Curated antique collections can be found in several well-known locations, including the Victoria & Albert Museums, Design and Textiles Museum, and Fondation Pierre Berge Yves Saint Laurent.
Rare and exquisite vintage textiles are offered for sale at auctioneers like Christie's and Sotheby's. At a Christie's auction, a black Givenchy gown donned by Audrey Hepburn inside the film Breakfast at Tiffany's brought in a whopping offer of 410.000. Alternatives to these used textiles that are more reasonable can be found at local markets and thrift shops. Closely involved and well-versed in vintage textiles, including collectors, curators, and dealers.
Vintage clothing is thought to be a wise investment. Vintage clothes and textile collecting have long been thought to signify social standing. With the development of the internet, the situation is altering, and having an antique item or a heritage rug no longer costs an arm and a leg.
Conclusion
Particularly, vintage clothes have grown in acceptance and fashion. From vintage elegance to collectible haute couture, there are many options available. Many purchasers and dealers of antique textiles are also thinking about possibly upcycling and reusing vintage fabrics by fusing them with new materials, like using vintage laces and embroideries or modifying them to produce new designs.
This has sparked a new fashion trend for garments with retro influences. Clothing and home fabrics from this new wave use retro designs and hues. These are simple, inexpensive, and wearable methods for incorporating a hint of vintage style into one's home or wardrobe.
Reader insights
Be the first to share your insights about this piece.
Add your insights