My sister, My Best Friend
She is my person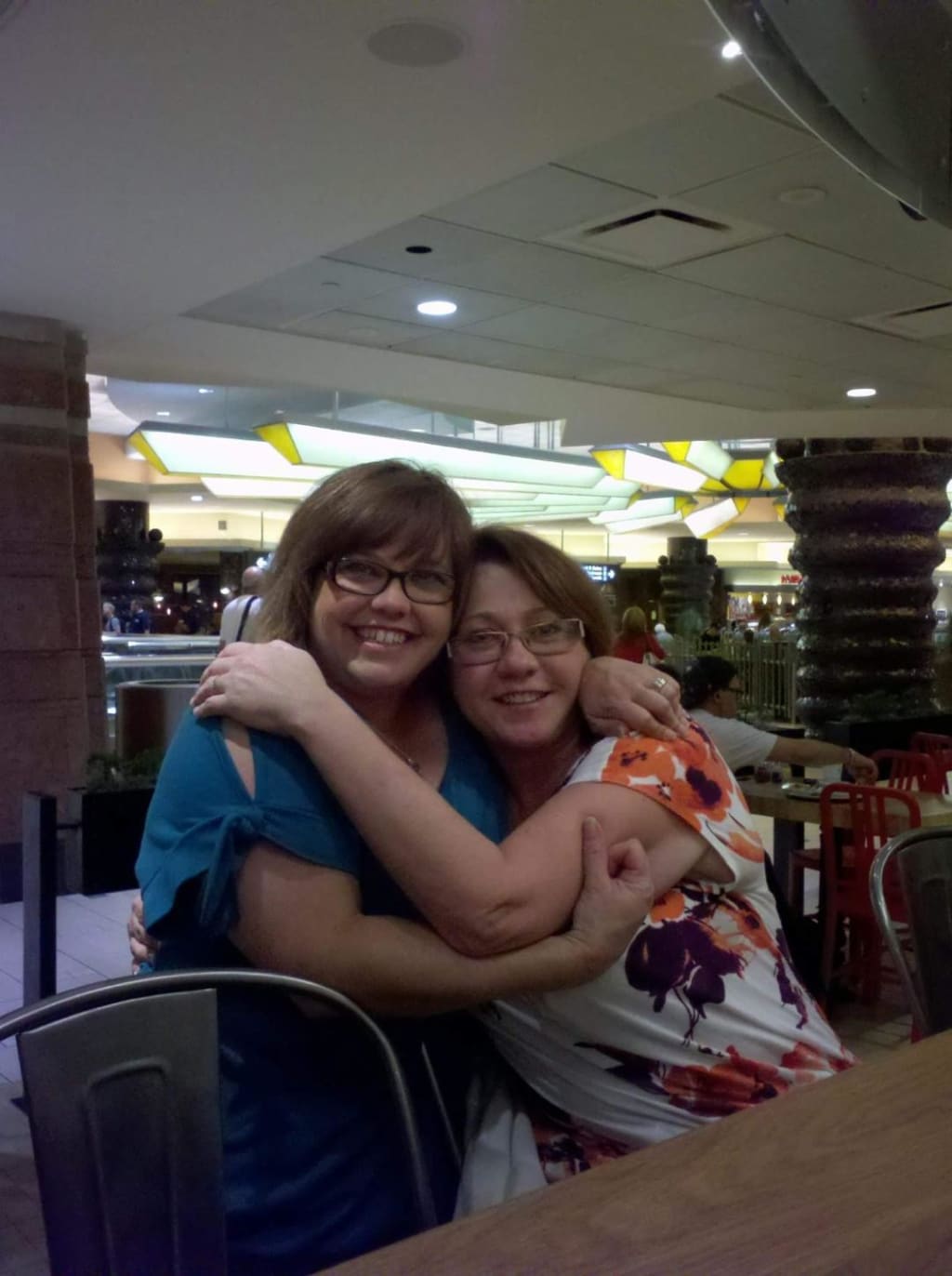 "You're my person" -- Meredith Grey
Nothing could be truer than the above quote when it comes to my older sister.
A sister can be your best friend, but she will always be more than that. A sister is always there for you, through all the worst times in your life to all the best times.
I have two older sisters whom I love with all my heart but Brandi was my middle sister, but also one of my very best friends. Growing up we not only shared a bedroom but we shared such a common bond that I think only sisters have. She was my champion and one of my most trusted confidants. My sister was there for my first heart break. She took me to my first concert and she was even there for the birth of my son. Life with Brandi was not always easy but it was an adventure. When we were in grade school, she decided it would be fun to take some dolls from the local toy store, a few became a lot and eventually we got caught. When my dad found out what we did he made us take everything back to the store and tell the lady at the checkout counter we had stolen from them. The ladies at the store were madder at each other than at us, so we got off with a warning and told that we had to have a parent with us if we came into the store again. That was one of the first things we got in trouble for. Throughout the years we went many places together and had such fun.
My sister had always struggled with different types of addictions which always seemed to take over her life. In her early teens to early 20's she struggled with drugs and alcohol. She beat the drugs but she was never able to beat the craving for the alcohol. But even with her addictions she was a great mother, sister, daughter and wife. She had always struggled with her appearance being overweight was one of her biggest enemies. She eventually had gastric bypass surgery and lost so much weight. She was a daredevil with such a huge personality. My sister lost her battle with alcohol addiction two years ago. There is not a day that goes by that I do not think of her or hear her telling me "Brat, I know you can do it."
She taught me never to fear the unknown and to follow my dreams. I am halfway through earning my Bachelors' degree in Healthcare Administration. Something I would not have done if she had not told me to go for it, because of her I strive to do my best in school and in life. I think of her smile and laugh whenever I start to have doubts and push myself to finish.
My friendship with my older sister is unbreakable, something to last my lifetime. "My sister, is my person."