My Saving Grace
unconditional love was needed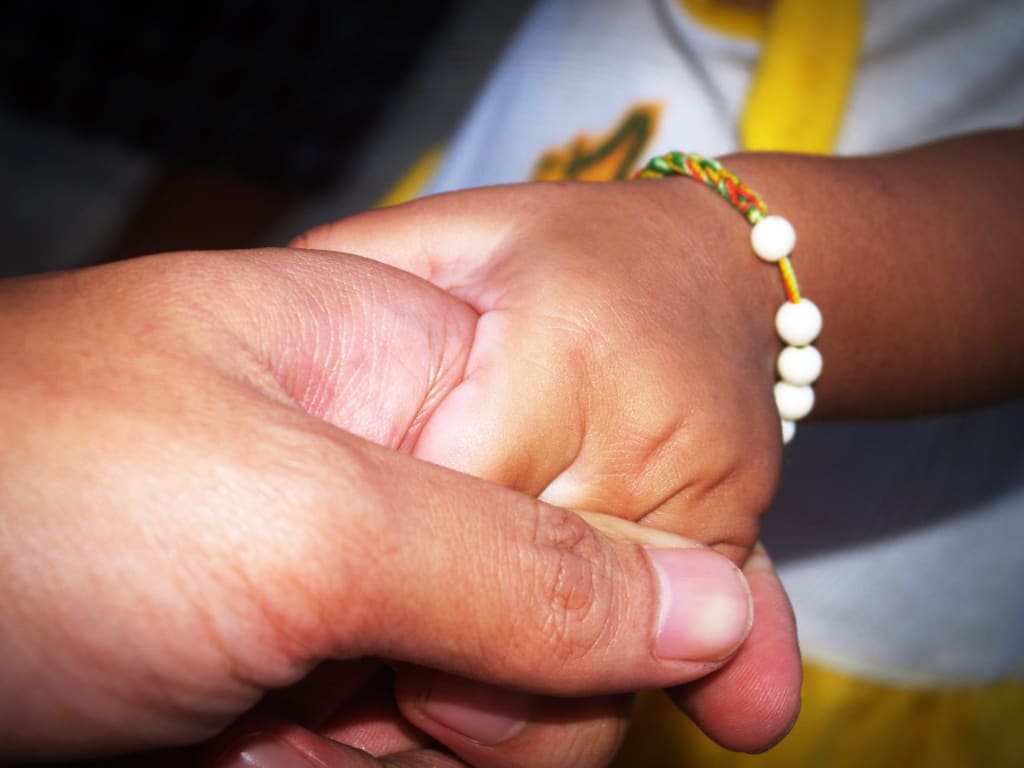 I was just hours old when this wonderful woman walked into my life. Her smile made me calm and her arms kept me warm. She was honest and the only woman in my life that graced me with her unconditional love.
No, she would not be the woman who carried me for 9 months but she was a woman who would be my greatest confidant for 54 years. Regardless of my shenanigans, my defiance of the Church and of the law, my lying and stealing, my dependency on drugs...my Grandmother never made me feel I was useless, unwanted or unloved.
In the eyes of my Grandmother, I was a Warrior.
My Grandparents were in the Church, Pops was a Preacher and Grams a Sunday School Teacher. Married 50+ years and both loved Missionary work. As a young girl I loved the work but as I got older, it wasn't really my thing so I moved in with my mom.
The feeling of love and want from your mom is every child's need. I was more of the black sheep, the inconvenience, the work and from her it was loudly displayed.
I didn't feel like a Warrior any more. I started hanging out with the "wrong" crowd, sneaking out, drugs, cigarettes, teen pregnancy. Every mothers nightmare, I disappointed my Grandparents by my actions. But you know what? They were right there! Never left and kept showing up and talking.
Remembering back I got caught shoplifting. I was taken to the local police station and my mom had to pick me up. I knew I would be grounded and probably a good whooping for good measure, but I really didn't care. As the car turned down our street I saw my Grandparents car in the drive. That's when I got the knot in my stomach, that's when I felt 2 feet tall. I was in full panic mode because I knew I was going to need to face my actions.
"Come sit down here next to me, how was your day?" I went to the mall. "You did, what did you buy?" Nothing. "What did you steal?" In the quietest voice I could muster; a poster. "A poster? What, no emeralds? no diamonds or rubies? no million dollars?" "If your going to steal, do it big! Don't waste your time on posters because your going to go to jail regardless." Life lesson right there. I was still grounded and got a whooping...but those actions are not what taught me the lesson and had my Grandparents hadn't been there to put it out on the table, well who knows.
Grams was not famous. She wasn't an Actress, a Writer, or an Artist. She didn't have millions of dollars stashed away or even a great savings for a rainy day. She never smoked, had a drink of alcohol, didn't cuss and didn't drive, but everyday she managed to smile and give hope to all who needed.
Grams opened her doors to underprivileged who needed a pillow and a meal. She asked for clothes donations that she washed, ironed and folded and packed up for kids in other Countries. She made sure the clothes looked new because she didn't want others to feel they were getting hand me downs. She took pride in cleaning houses and caring for others. Humble.
I look up to this woman because I am who I am today because of her. I wish I could be as good a woman and she would say I am a better woman than her, but that would be so untrue. I do believe she would be proud of me and my accomplishments and even my failures, because I tried.
My Grandmother inspired me to be a woman of peace, family, integrity in my liberal ideals and activism, and the blessing of knowledge of where I begun. She loved my old soul, my gypsy ways, my inability or want to put down roots and my need for open roads. She loved me in spite of me, my faults, and mistakes.
Grams died three years ago at the age of 101! So blessed am I to have had her for 54 years. I honestly do not know who I would be if I did not have her and her guidance in my life. All the dark places in my life, she was my light, the strength who held me tight when I wanted to run or fall apart. With her love I had the strength to raise two wonderful citizens and they have blessed me with 5 Grandchildren. She met them all!! I've had wonderful travels, a great career and a humble life. I give her those accomplishments because I never "wanted" more.
Grateful with grace. I love you My Dear.