My Life as a Mom
The Greatest Blessing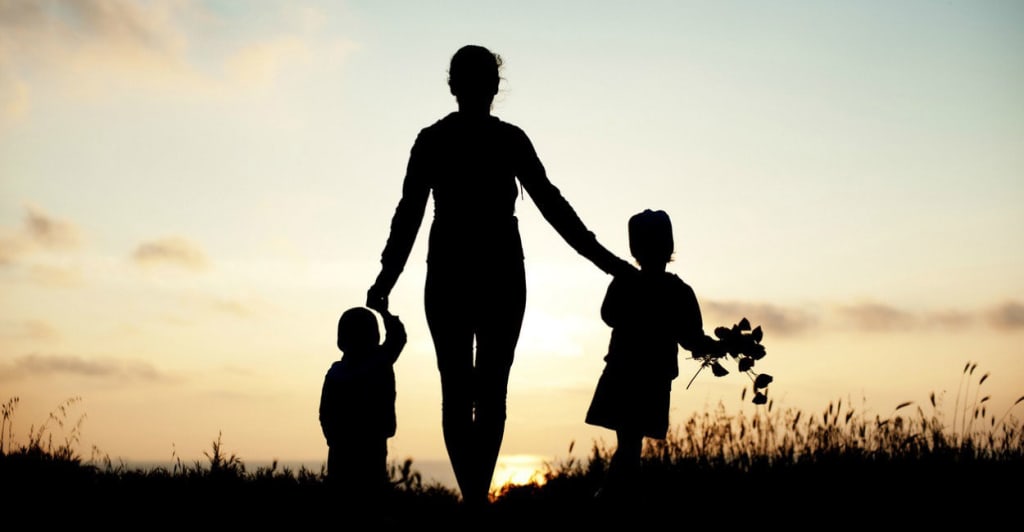 Life as a mom is very wonderful and hard at the same time. It's hard being a mom, because now you have to take care of yourself and the little ones. I never thought I would be a 24-year-old married mom of two little ones. I wasn't even supposed to have kids. My doctor told me that I couldn't have children. I was very upset and depressed. So I told my husband before we got married that I wasn't going to be able to give him children. Fast forward two weeks after our honeymoon, I was at work checking out a customer, and next thing I knew I blacked out. When I woke up, I was hooked up to an IV and my husband was sitting next to me.
I asked, "What happened?"
"They said you blacked out while working with a customer," he replied.
Then, the doctor comes in and says, "Mrs. Hernandez, I looked at your blood work. And you are going to be a mommy."
My husband and I were shocked. But we were also scared because we were young and just got married. The next day we went to get a sonogram on the baby, and I was surprised to find out I was three months pregnant (which meant I was two and a half months pregnant when I got married). My husband and I teared up when we saw a little baby face looking at us. Now we are at my five months appointment to find out the sex. We made a bet: if it was a boy, my husband would get Panda Express. If it was a girl, I would get IHOP.
The nurse smiled and looked at me and said, "Well, Mama, Daddy was right. IT'S A BOY!!"
My husband jumped out his chair and smiled all the way to Panda Express. April 23rd, 2016, Joseph Hernandez was born a healthy little man. Then, just when we started getting used to having a little boy, something happened. When our son was six and a half months old, we found out we were expecting AGAIN!! This pregnancy was much harder than my first. Morning sickness was horrible, my feet and ankles were VERY swollen, and I could only eat Mexican and Italian food. Next appointment was the gender reveal. My mom and son were there with me. When the nurse looked at the screen, she gasped and told me to look at the screen. And when I looked at the screen, the babies legs were wide open and it was obvious. IT'S A GIRL!! I was so happy to finally have a girl. I cried and cried for days from being excited. I called my husband and he was so excited. August 17th, 2017, Isabella Hernandez was born into the world. She is definitely a Daddy's little girl. It's wonderful having two wonderful kids. And it is a blessing to be a married as well. That is my life as a mom and a wife.