My Brave Grandmother.
Thank you.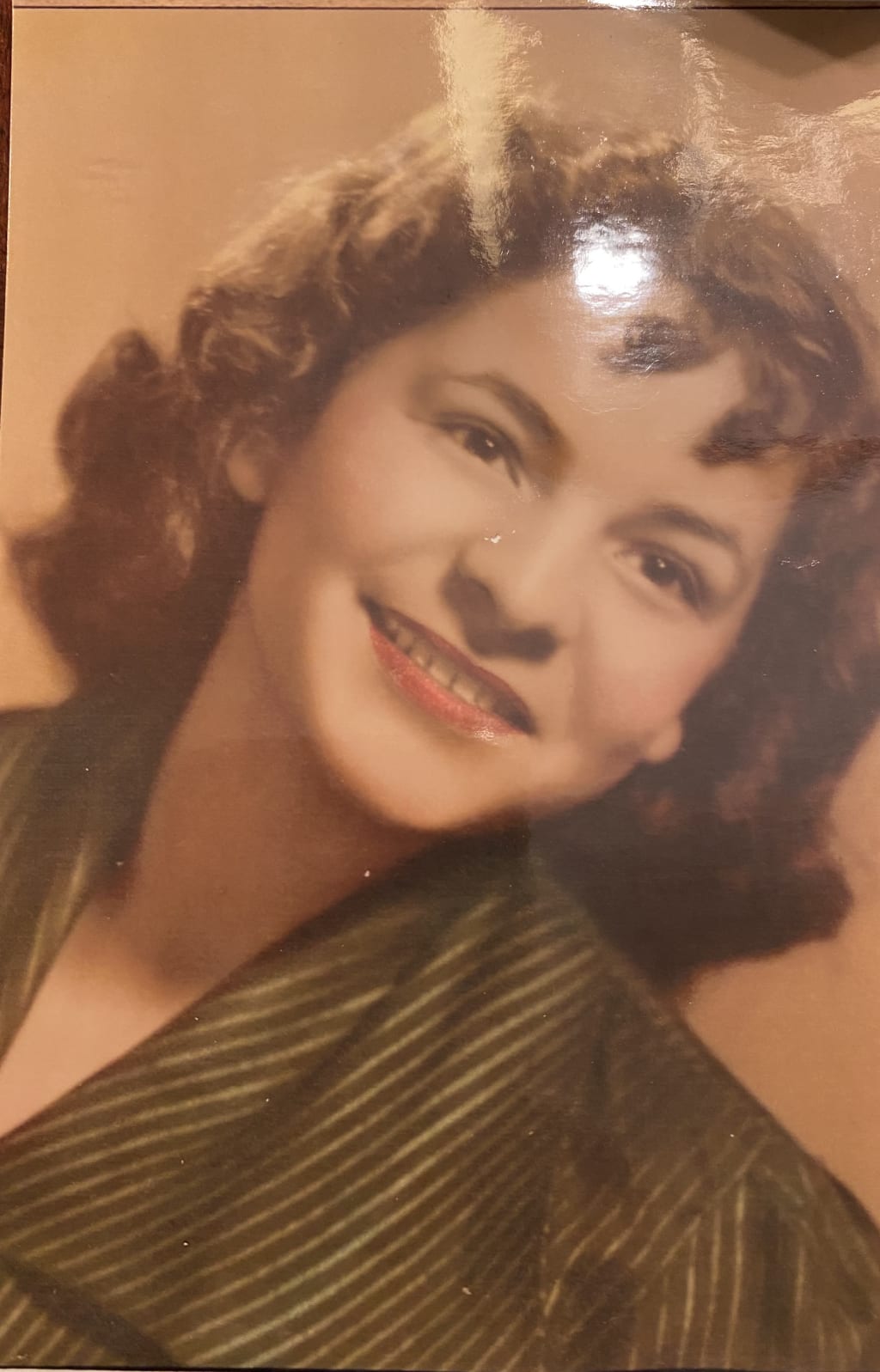 There are times throughout the day that you can be reminded of loved ones who have passed. Perhaps it's the smell of a certain perfume, or a song on the radio but at some point, it happens. To me, I am reminded of my grandmother often. She played and still plays a big part of my life. It's been eight years since she left and it feels like it just happened. Grandma, thank you for being you and for helping mold who I am today.
Blackberries
When I was a kid and my mom worked two jobs after her divorce, you took care of my brother and I afterschool. I remember our walks to your house and the blackberry tree that was always a friend to us. You had a plastic to-go container and we would stop on our way back home and pick blackberries until it was full. I remember you would tell me that I had to wait to eat them, those 3 blocks seemed like eternity waiting for my washed blackberries. I would wait patiently and you washed the berries with care and then we sat and watched gameshows until we finished the container. My fingers painted blue and my teeth with the same tint. Back then I didn't know how much you were actually doing for us. You helped my mom through her toughest, when she was struggling to care for my brother and I and working from sun up to sun down. I just thought we were spending time with you but you were actually helping my mom save money by taking care of us. Every time I eat a blackberry, I am transported back to those days and our walks. Thank you, for caring for us.
Cigarettes
When this smell hits me I am back at your house surrounded by laughter and clouds of smoke. Growing up in the late 90s we really didn't care about second hand smoke and that's just how it was. During our family gatherings your house was full of my uncles and aunts joking and you laughing with a cigarette in your hand. I always remember you with a cigarette in your hand. I minded the smell of smoke back then, I would hate how it would seep through my clothes all the way to my underwear and socks. Now, I don't mind it because it reminds me of those times with you. I have friends that smoke and every time they do, I am reminded of you. Of those days when the family was together, when the family laughed, joked, loved each other, before death came to separate us all. When you left us, it all changed and old grudges took over those gatherings. Thank you, for all those memories of unity and love.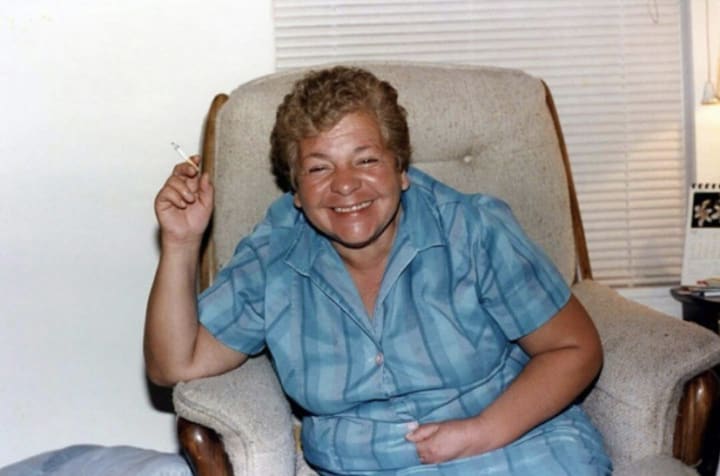 Shrimp
The day you left we went to your house to pick up Jackie, your companion for the last four years. The day you said you wanted a dog, we took you to a shelter and he chose you. A tiny, black, scared little chihuahua chose you and we took him home. He was there for you when all of us were working or "too busy" to go visit, when we would fail to call you, he was there. The day you left, he was there. During your last breath, he was there. We picked him up and he would not stop shaking, he knew you were gone. Out of all of my aunts and uncles, my mom was the first one to say "We will keep him." Of course we would, he was part of you and we loved him. While we packed up his stuff his little bed turned over, and guess what fell out? A shrimp. Yup, and old shrimp. A pizza crust, a piece of meat, some random cookies, and a shrimp. We laughed and the laughter turned to tears, you always gave him table food and we always told you not to! That he could get sick! But still, you spoiled him in your own way. Now every time I eat shrimp, I see you giving shrimp to Jackie, or the shrimp falling out of his bed. Those four years that Jackie was by your side, you took such great care of him and loved him so much. Then he was with us for seven more years and he joined you up there February 2020. It was a hard choice but he was almost twenty years old, he lived a long life, and was loved so. Guess what he got on his last day? Shrimp. He gobbled it up and then we drove and he knew, he knew he would see you soon. Thank you, for trusting us with Jackie and showing us that unconditional love.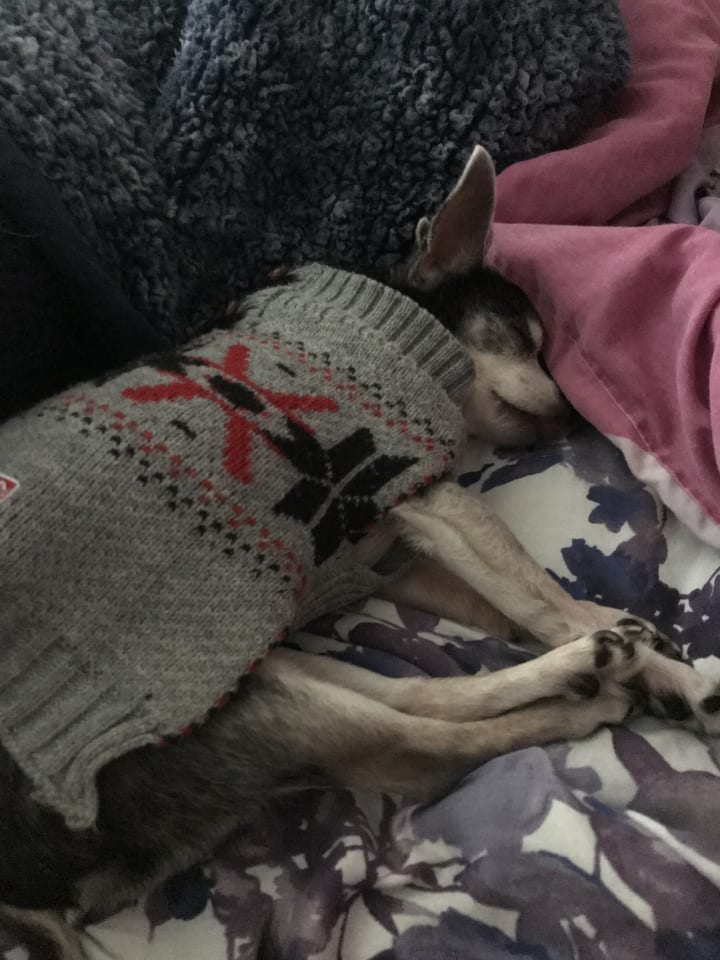 Halloween
I remember you would buy all the Halloween decorations. That was one of your favorite things to do. You had scarecrows and witches all over your house. The thought that always comes to mind is of one Halloween when I was a kid. It was afterschool and I had fallen asleep before we went trick-or-treating. I woke up and you had left the TV on and tucked me in. I was sad because I thought I had missed it and just then I hear the door and you and my brother come back. He was wearing his Power Rangers costume and I was in my ballerina costume, sad without candy. Just then you pulled a bag full of candy and told me you told everyone, that I was asleep and you didn't want to wake me. This core memory might seem silly to others but it taught me patience and thoughtfulness. Thank you, for always being so thoughtful and passing that on to all of us.
Titanic
Do you remember when Tio Cesar forced you to watch Titanic? You never in your life watched anything except Pedro Infante movies. Those were the only movies you would watch. One day, my uncle brought Titanic and put it in your TV and you had no choice but to watch it. You had tears in your eyes and then you would cry just by hearing the song. Whenever we reminded you of it, you would cry. I didn't know until later on, after you passed, why that hit you so hard. When you passed, mom and I went to your house and started cleaning up. In your nightstand, I was cleaning it out and found a bank card holder, old and yellowed. I opened it and there were three black and white photographs of a young man, that was not my grandpa. They had been dedicated to you by him on the back of each photo. I asked my mom and she said that was your love, possibly the love of your life. She told me the story of the pain you went through at the hands of your evil sisters. You were thirteen and it was 1948 in San Antonio. He was your neighbor and he loved you too. He declared his love for you but your sisters found out and told your dad and instead of accepting it, he hit you with a lasso, over and over again. Then he moved everyone to Mexico a few months later for other reasons. You kept these photos close and safe for 67 years, after a 30 year marriage, 8 kids, 14 grandkids, and 2 different countries. How different would your life have been, if you had married him? I sat there in disbelief as my mom told me the story. You kept these photos for 67 years? He was your true love and you never forgot him. I'm sorry, sorry that it didn't work out and you two didn't get a life together.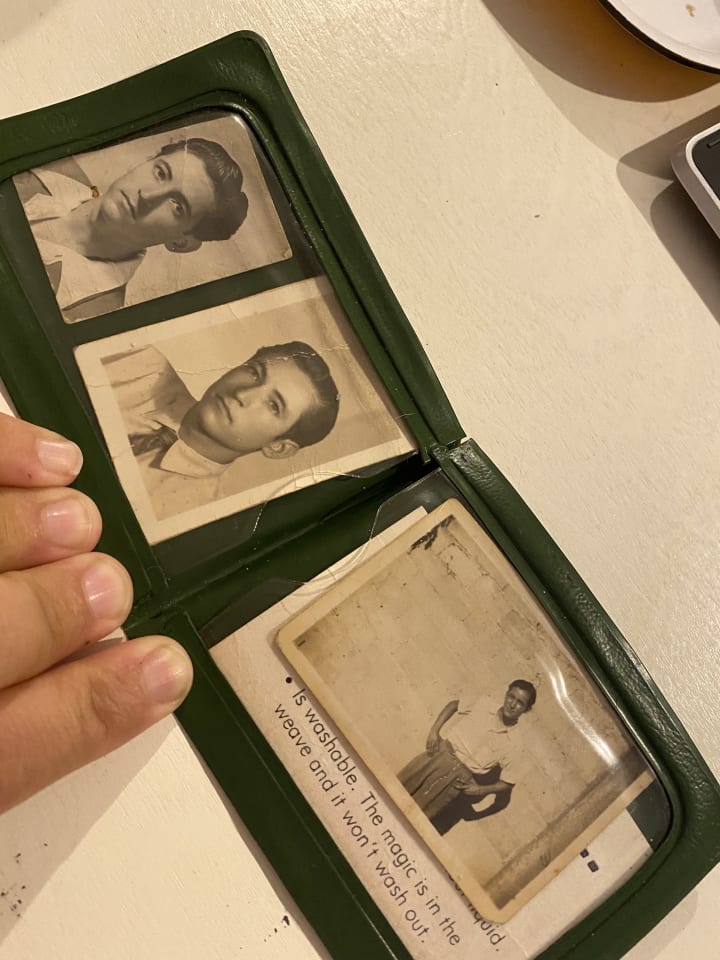 Alcohol
This one is hard to write. Alcohol, from beer to whiskey is a constant reminder of the past. My grandpa was an alcoholic, that's the only legacy he left. You were strong and courageous, I don't know how you managed to raise my mom and her siblings while my grandpa was drowning the little money he earned, in local cantinas. He made it a hard up bringing for my mom, aunts, and uncles. In Mexico, you all struggled to survive and there were times when the lights were cut, the food was diminishing, and the bills kept pilling up. How did you do it? You raised 8 amazing human beings when it was impossible. When grandpa was stumbling in the middle of the road, drunk. How? You always found a way. When they all turned around 13, they all started to work and help around the house, they did and you, and not grandpa. He was always drunk. You were amazing, you always put all of them first. When you had enough and my mom and uncles were grown, you left Mexico and came here. You left him, and his alcohol. It was unheard of, divorce, back then. But you left. Alcohol is still in our family, it's something that is rooted deep. The waft of alcohol lingers within generations. You left it behind and you were strong. You managed to raise all of those kids and they all became successful, which is hard to do when alcohol plays a big role in childhood. Thank you, for being the amazing woman that raised my mom. Thank you, because I am who I am because of how you raised her and how she passed that along to me. Thank you.
That cliche saying "It takes a village to raise a child" is overused but it's true. You raised me. I spent so much time by your side. You gave me advice, love, jokes, tears, and so many more things. My mom raised me the way you raised her. I just wish that I had had more time with you. I was twenty-four when you left us and I still needed more time with you. I needed more of your advice, more of your sayings, more playing loteria and watching old Mexican films. You are missed everyday but I know that you are up there watching over us, alongside Jackie, and my uncle Daniel. When I eat blackberries, I am reminded of your care. When I eat shrimp, I am reminded of your love. When I smell cigarettes, I am reminded of your laughter. When I celebrate Halloween, I am reminded of your thoughtfulness and patience. When I watch Titanic, I am hurt by your lost love. When I am around alcohol, I am reminded of your bravery and courage to leave. I miss you everyday, and I thank you for all you did, you left behind so many memories and you will always be in my heart.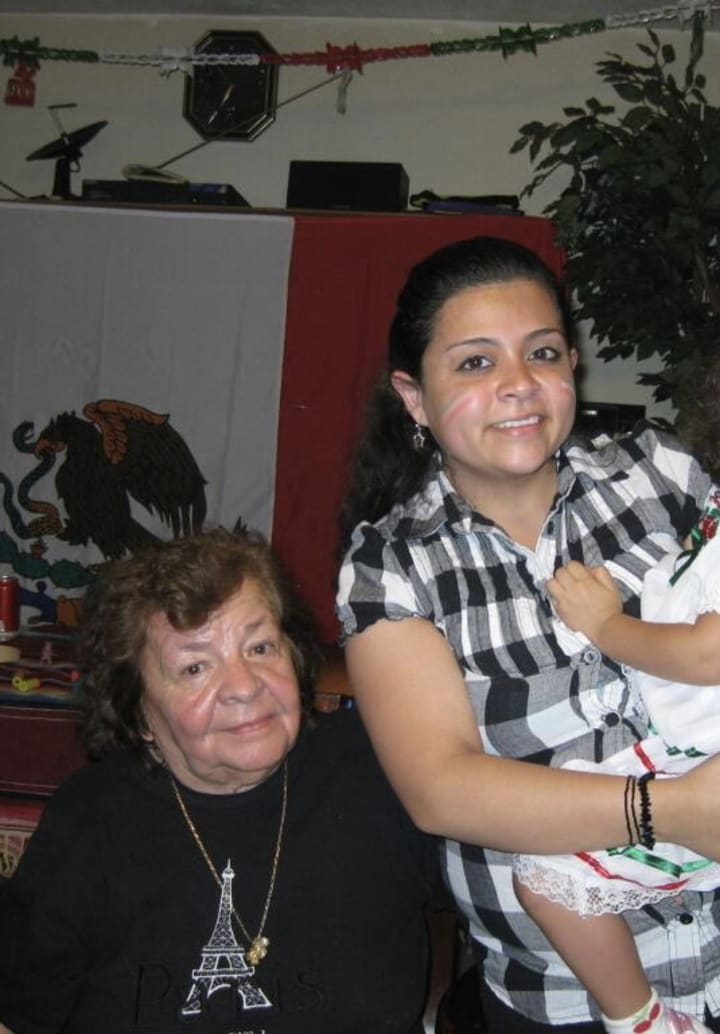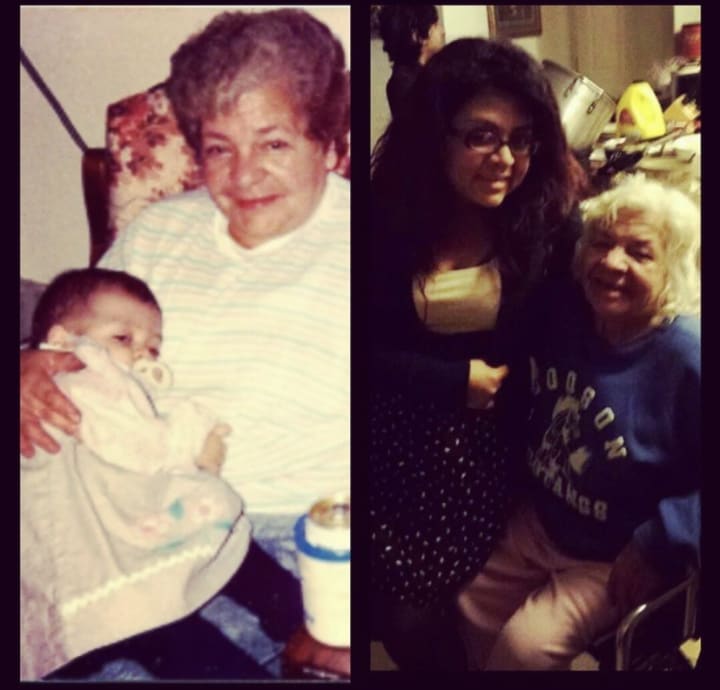 About the Creator
Teacher, traveler, fur baby mom, reader, and writer. I enjoy writing historical fiction stories, fiction, poetry, true crime, and nonfiction.
Reader insights
Be the first to share your insights about this piece.
Add your insights