Movie Review: 'Blackbird' Solid Family Drama
Sarandon grounds a story where assisted death is the impetus to family healing.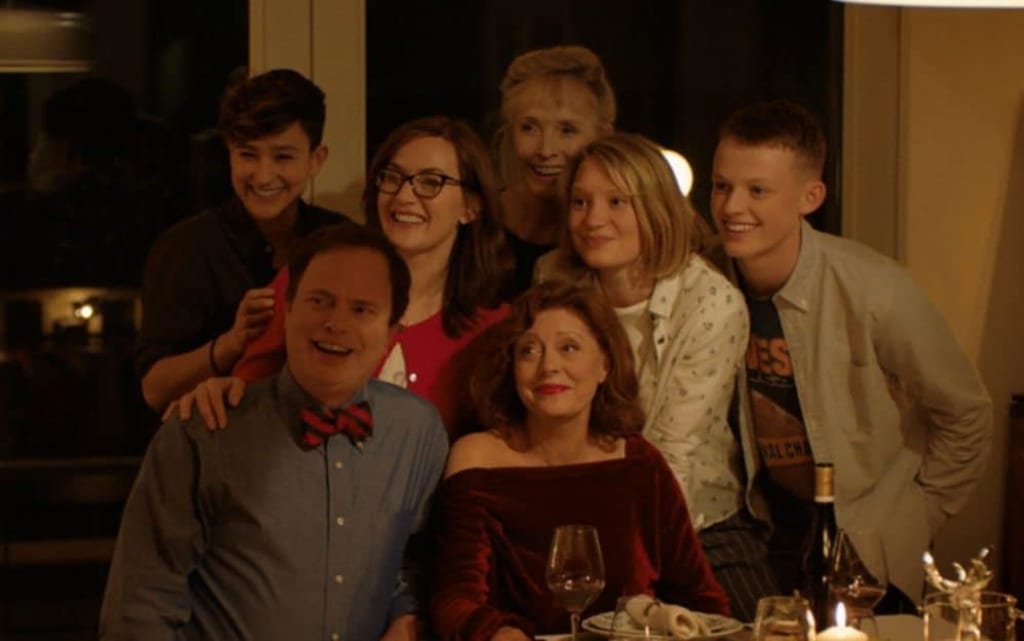 Blackbird stars Susan Sarandon as Lily, the matriarch of a family dominated by strong willed women. As the story unfolds, Lily has made the choice to end her life before the disease that is slowly degenerating her body can end it for her. Lily wants the chance to say goodbye and go out on her own terms, even if it means having to have her husband, a doctor, Paul (Sam Neill) break all sorts of laws to achieve her end.
Paul, for his part, has come to terms with this situation. As the story goes on we will come to find out just how far he has indeed come to terms with this unusual situation but that's a discovery for watching the film. As things begin, Paul is welcoming his daughters, eldest Jennifer (Kate Winslet, radiating nervous, Waspy, energy) and his youngest, Ann (Mia Wasikowska, full of wounded bird pride).
Jennifer and Anna have a strained relationship. Jennifer is the uber-responsible wife to a loving and stable husband, Michael (Rain Wilson) and mother to a relatively well adjusted teenage son, Jonathan (Anson Boon). Anna, on the other hand, has bounced around life with little to no guidance. Anna is gay, perhaps, or she's not. On this occasion, Anna has arrived at her parents' beach home with what the family believed to be her ex-girlfriend, Chris (Bex Taylor-Klaus).
Are Anna and Chris together? Not even they appear certain of their current relationship. This, naturally, makes for some awkward conversation, especially when Jennifer and Anna begin to pick at one another, as sisters so often do. The Goofus and Gallant dynamic of older and younger sisters, is not entirely suitable. Jennifer has problems as well from being something of a control freak to being overbearing on her sister's life. Anna is troubled but she has some reasons for her troubles, emotional scars she wears close to the surface.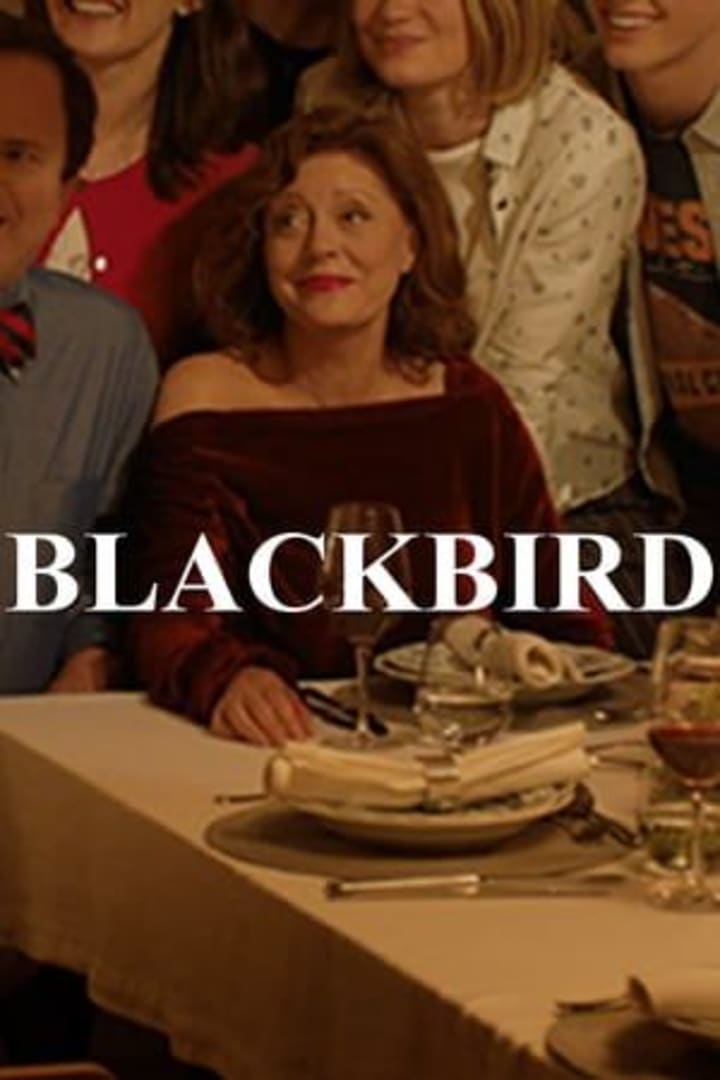 The sisters take up most of the air in any room they are in and it is only when Lily asserts herself and forces everyone to walk on eggshells, not wanting to talk about the elephant in the room, when anyone other than the sisters can get traction. Lily loves her daughters but she has no time for their problems. Quite fairly, this weekend is about her and the fact that by her choice, by the time the weekend has ended, she will be gone.
The dynamics of mothers and daughters in Blackbird has a lot of weight and emotion that gets turned up to 11 when Chris reveals that Anna intends to interfere in her mother's plans. Jennifer takes the opposing perspective almost out of spite for Anna before she too begins to submit to the simple, powerful notion of not being ready to say goodbye to her mother. This conflict drives the second half of Blackbird.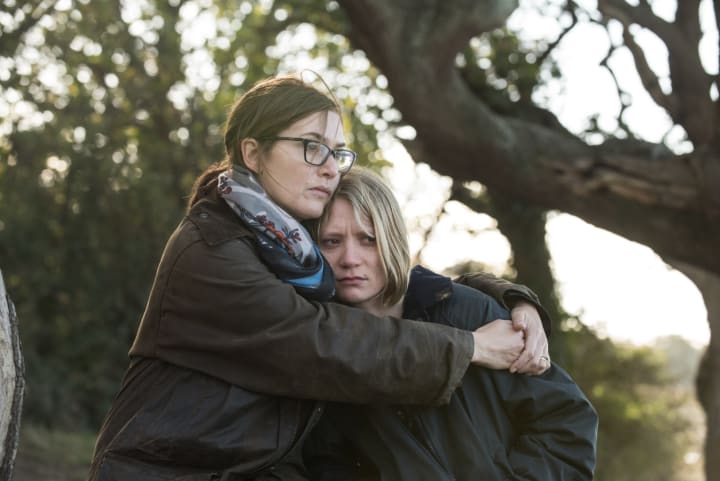 Blackbird was directed by Roger Mitchell, best known for the romantic comedy, Notting Hill. The film is a remake of a superior 2014 drama by Bille August called Silent Heart. I would recommend that movie over Blackbird if you don't mind subtitles, the drama feels more heartsick and yet homey and recognizable. That said, Blackbird makes for an alright diet version of that much more satisfying original.
Blackbird has weight and three wonderful lead women capably performing material that rises just above the quality level of your average Lifetime movie drama. I kept battling the temptation to write the whole thing off as the boring death of a bourgeois, upper class white woman. The film fits that description on a surface level. However, I can't help but admit that Susan Sarandon does well to puncture the pomposity of the rich being so comfortable they get to choose how comfortably they wish to die.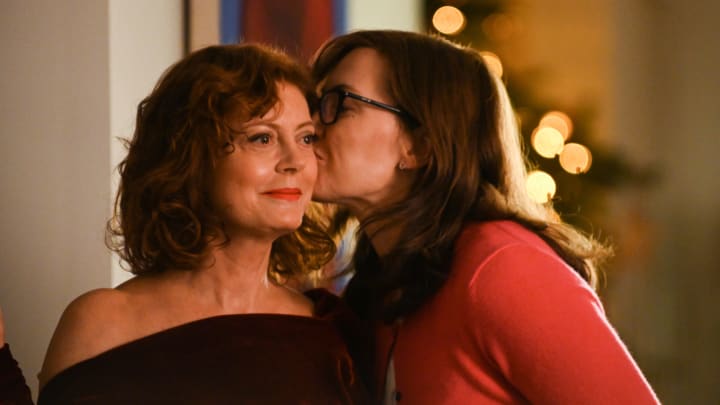 Sarandon's humor and effortless charm is the saving grace of Blackbird. She grounds the material and keeps it from becoming obtuse and desperately out of touch with those who are genuinely suffering and not dying peacefully at their beach house. I know I am coming off all class warrior here but a story like this has to find ways not to call attention to the high dose privilege on display or acknowledge it in a way that isn't off-putting. Sarandon strikes the balance.
Winslet and Wasikowska have the meatier moments as they are allowed to plead and scream and fight and draw blood. They are both solid in drawing both our enmity and our goodwill. The strain evident in their relationship never really lifts, even when they begin to coalesce to each other's side and I enjoyed the spiky dynamic of sisters who really don't know each other as well as they think they do. The age gap of Wasikowska and Winslet is never directly addressed and yet that appears to be a part of their strained dynamic, a nice bit of unacknowledged subtext.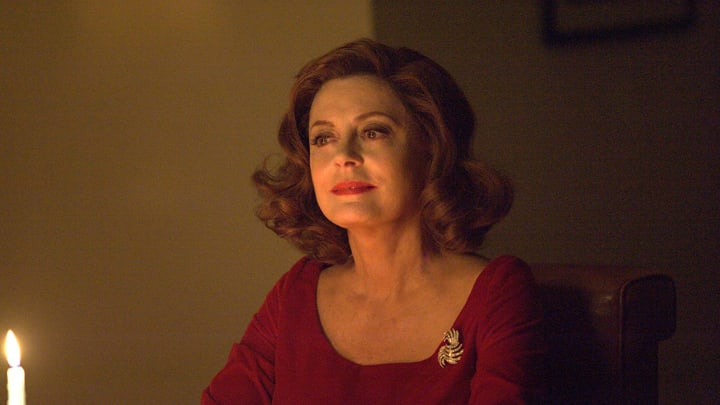 Blackbird isn't groundbreaking or stick to your ribs kind of memorable. That said, it's a solid piece of family drama with a unique sense of warm humor and honesty. The film is being rolled out in theaters nationwide via the roadshow company Fathom Events for a two night engagement on September 14th and 15th. Check your local theater for a schedule of shows.