Parenting Wars
Motherhood
Is it really the best thing in the world?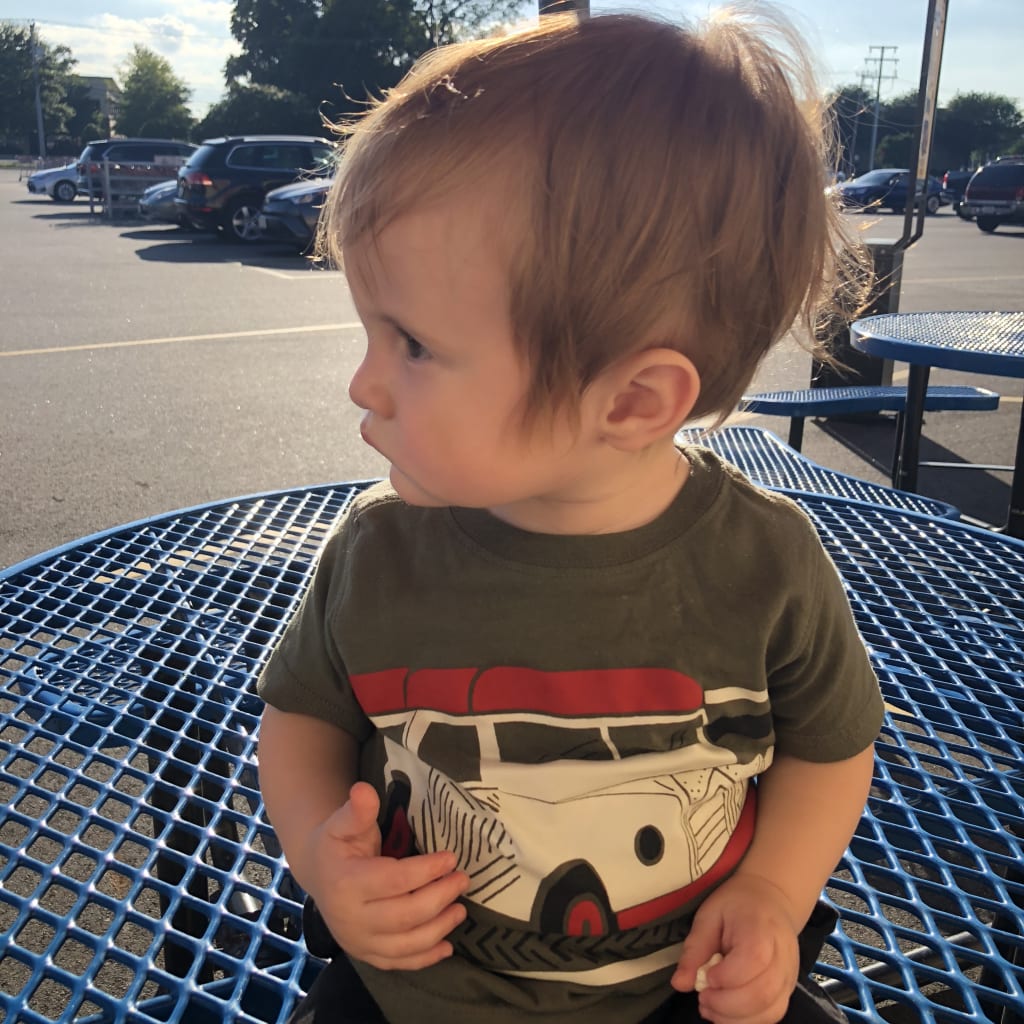 Well when I first found out I was going to be a mom, I was terrified that I wouldn't feel the same way. I was only 22, just got married to my best friend, and I was ready to party with my girls on the weekends. That was the best thing in the world to me. Fast forward to today, 23 years old, still married to my best friend, but now we are raising a perfect son together. So, is it really the best in the world?
Honestly, yes and no. From the day I gave birth until today, almost a year later, I found myself obsessed with this precious baby that I held in my uterus for 10 months. I knew that I would be the main caretaker of another human. Mind you, there are still some things that this 23-year-old can barely do for herself, like figure out how to not burn cookies in the oven every single time. Cookies may be difficult, but guess what is super easy to me now—changing poopy diapers that smell like rotting flesh. I still gag and get watery eyed, but I now can use five baby wipes instead of 15 and the diaper goes on the right way!
I'm still nursing my almost 11 month old, and that means I'm on month 20, yes, 20 months, of not sleeping through the night. 20 months of designer bags under my eyes, 20 months of broken sleep. My husband, 20 months later, still sleeps through the night with his worthless nipples. I'm not bashing breastfeeding though, I could never. The bond that breastfeeding has given me with my baby is remarkable, and I can not wait to do it all over again with baby number two.
Motherhood is no longer eating hot food, or no longer showering twice a day, because baby comes first. Baby gets dibs on breakfast, lunch, and dinner. Baby also dictates the schedule, like when Mom [finally] gets to shower. Yeah, I said it. I sometimes go two days without showering, and imagine smelling like old breast milk, baby pee, and oatmeal for T W O days. I can't leave my baby alone for five minutes without him climbing onto our fireplace or climbing into the dog feeder, therefore, mother doesn't shower. I currently have two deodorant bottles, one large bottle of dry shampoo, two toothpastes, and three different floral scented body sprays.
Motherhood is rough. I would love to compare motherhood to basic training for the military, but I've never been through that, but I imagine it's somewhat similar since someone is still demanding me to do things on their schedule. Motherhood is not for the weak, but we sometimes have weak moments. Us moms, we are freakin' rockstars. We are tired 24/7, starving 24/7, touched out 24/7, but we wouldn't trade it for the world. Our lives are dictated by little humans, but it's the most fun and the most loved we will ever feel throughout our lifetime—I know that it is for me, at least.