Modern Vs Traditional Wedding Anniversary Gifts
It's the thought that counts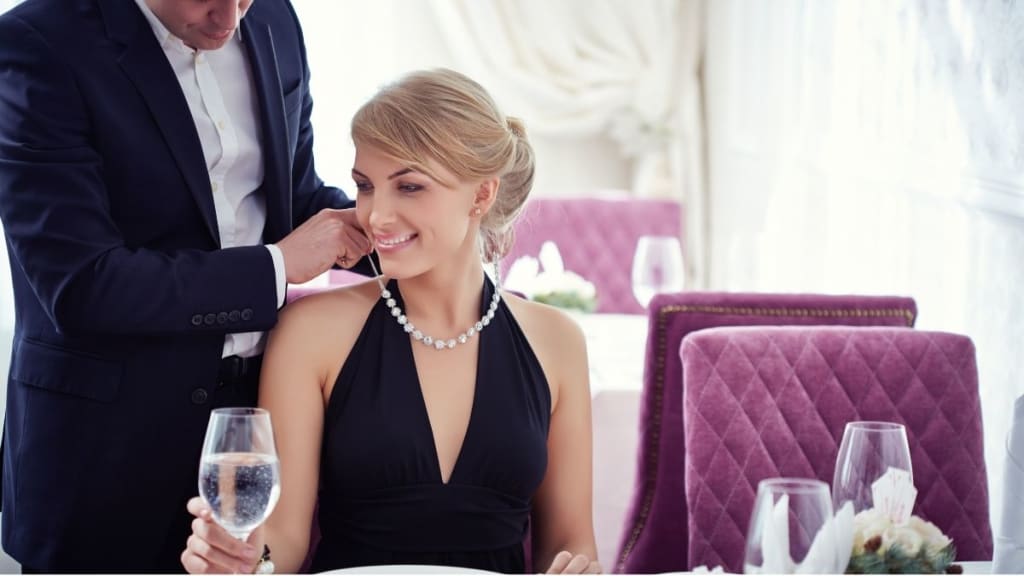 The celebration of each wedding anniversary is associated with gifts made from a different material, traditionally or in modern custom.
People have celebrated wedding anniversaries since antiquity with each culture having its own set of practices covering what presents have been exchanged.
Marriage anniversaries remind you of the social union of two people who start their journey of life and of keeping the freshness of the relationship alive after a few years of marriage.
People love to celebrate wedding anniversaries, as being together another year shows that they truly love each other and they continue to strengthen their bond and celebrate their union year after year.
If the marriage anniversary is many years since the wedding day, it revitalizes the love and commitment of the couple towards each other that has stood for a long time.
Such occasions are usually celebrated and the traditional marriage anniversary gift is not a casual affair. A lot of couples celebrate this special occasion by giving gifts to each other that symbolize their anniversary, like paper gifts for the 1st year and leather gifts for the 5th year.
So what gift are you going to choose for your loved one? In your mind, you probably think it must be expensive, or it must be unique. Well, a gift need not always be expensive to be appreciated.
Remember the old saying, "It's the thought that counts." This refers to the thoughtfulness that went into the choosing of a gift, not whether it was homemade or outrageously expensive.
Normally wedding anniversary gifts include flowers, candles, photo frames, cakes, luxury boxes but there are many other exciting gift ideas.
You could pamper your loved one with vacation vouchers, or cruise or resort tickets for two so that they can spend a few days away from their busy routine of life.
You can prepare a gift basket that includes artworks like pencil sketches of the couples, watercolours, or oil paintings that are meaningful anniversary gift ideas.
You can also include wine bottles with the names of the couple and some messages or chocolate hampers, collections of happy ending romantic movies. and other exciting ideas.
An anniversary gift basket can be filled with things such as flowers, chocolate candies, and perfume bottles, or else you can also make a gift basket of your own with chocolate and roses to fill the basket.
You could even make the basket a little unique, different and useful, such as a cosmetic or handbag or a travel bag for men.
Over the years, certain gifts have been set aside for specific years, creating a traditional wedding anniversary gift list. The celebration of each wedding anniversary is associated with gifts made from a different material traditionally or in modern custom.
This gift guide was created at a point in time when people had fewer gift options and actually comprised items that would be of real benefit to the new couple, so the list is a somewhat practical one.
Sure the Silver, Golden, and Diamond anniversaries are easy  —  it's pretty well spelt out. But what about anniversaries like the Paper (1st) anniversary or Steel (11th) anniversary?
These can be difficult for a woman and almost impossible for a man shopping for the perfect wedding anniversary gift that will show their love and appreciation for their partner.
Although men and women have different ideas about what "romantic" means, both know anniversary gifts are important as a way to express how much they care for each other.
As the years went by, a newer and more modern marriage anniversary gift list came about to appeal to the more affluent modern couple.
With the newer trend of later marriages, there is less need for starter items for newlyweds, as each usually has a lived alone and acquired items on their own which will be added to the combined household.
This newer anniversary gift list allows for practical gifts within the first few years of marriage, but it also has diamonds showing up three times as opposed to the traditional anniversary gift list with its one occurrence of diamonds.
There are instances though, where both marriage anniversary gift lists name the same gift. So with the busy season for weddings and anniversaries approaching, I thought this would be a good time to start covering each of the years and their symbolic gifts.
Unique anniversary gifts are not limited by tradition. When it comes to gift-giving, it's the thought that counts more than gifts themselves.
Anniversary gift lists are a nice reference to get ideas for your anniversary, but a gift that is given out of love and that comes out of the understanding of your spouse's preferences will outdo a listed gift on any day.
This list of traditional wedding anniversary gifts by year will help you choose the perfect wedding anniversary gifts ideas for couples, friends, parents, and each other. May all your anniversaries be happy and full of love!
About the Creator
Priya Florence Shah is a bestselling author, award-winning publisher and online branding consultant.
Reader insights
Be the first to share your insights about this piece.
Add your insights