Michael Jackson...Because I'm a Good Mom
King of Pop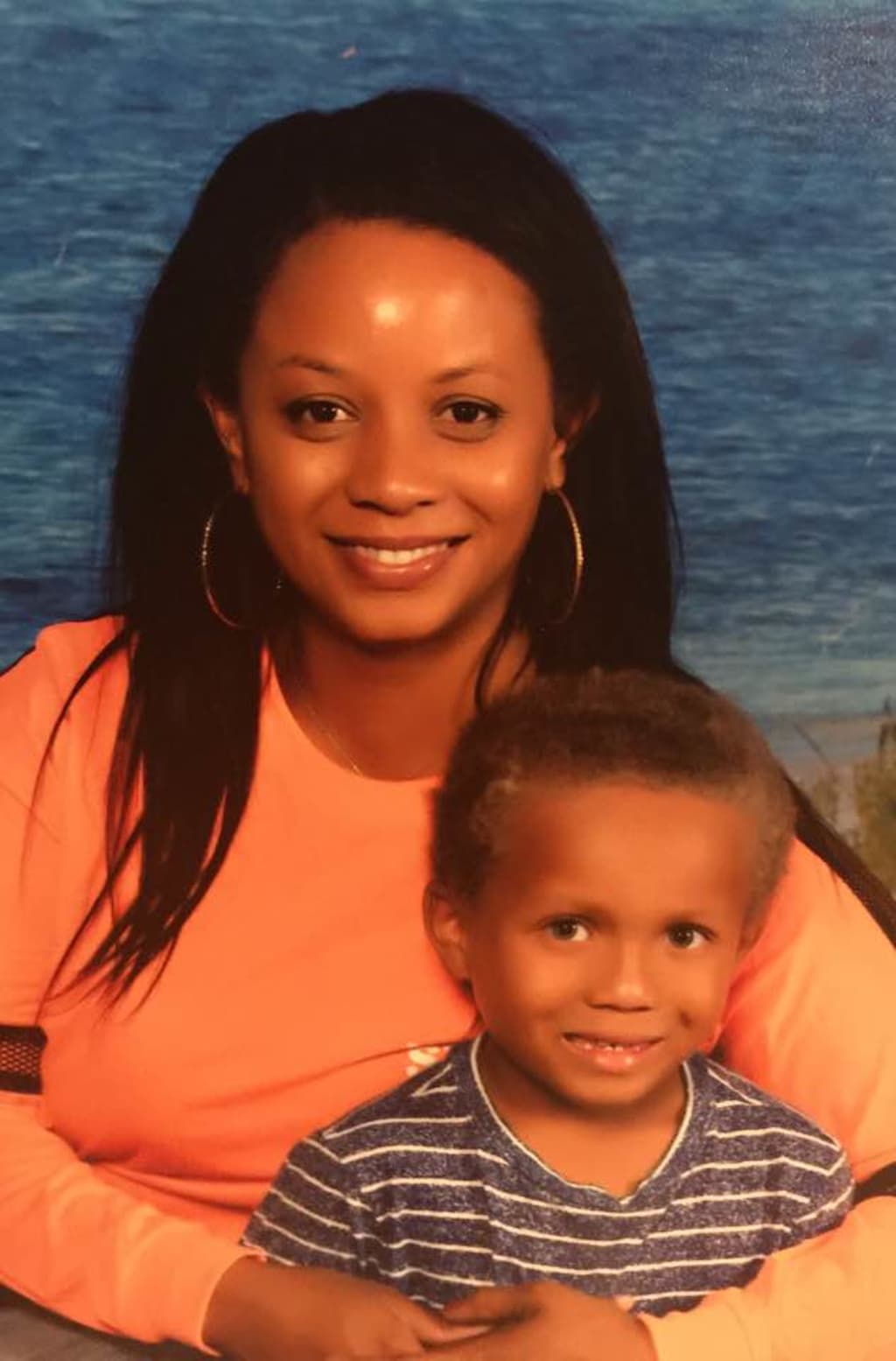 He's captivated by the drum beat and fire eaters in "Remember the Time" and enthralled by the dance moves in "Bad," but his absolute favorite is the harmonization of "Earth Song." Ever since my six-year-old son heard the opening intro to "Bad," he's been hooked. He loves anything Michael Jackson, and comically, it's almost become an unnatural obsession. He begs for me to play Michael Jackson songs on any car trip longer than five minutes and studies the dance moves of the music videos on YouTube.
One day as he watched the "Bad" video for the umpteenth time, he asks, "Mom, where is Michael Jackson? I want to see him." It's a loaded question, I know, because as soon as I tell him the truth, more questions will follow. I tell the truth anyways; I'm a good mom.
"Carter, Michael Jackson died years before you were born. You can't see him, honey."
Surprisingly, he shrugs me off, distracted by the man in the black leather jacket. His favorite part is about to begin, so I welcome the distraction.
Later in the week I hear footsteps in above my head in the second story of my home. Footsteps that come from the direction of Carter's room. I quietly climb the stairs and peek inside.
There was Carter spinning around doing his best to replicate the "Bad" video dance sequence. I couldn't keep a straight face.
"Hey, Cart, what are you doing?"
He doesn't miss a beat as he answers, "Practicing."
"For what?" I ask.
"I'm going to be one of the Michael Jackson dancers when I get big. I want to dance with Michael."
He's only six. But sadness and frustration washed over me. We already had this conversation a few days ago. I already told him that Michael was no longer here. It broke my heart to hear him say with such passion, "I want to dance with Michael." Passion that almost nobody has at my age anymore. I didn't want to be the one to crush his dreams. I knew how badly he wanted this, silly as it may seem. I tell him the truth anyways, because as I stated before, I'm a good mom.
"Carter, you can't dance with Michael Jackson; he died a while ago, remember?"
He looks at me sadly. "Did someone kill Michael, mom? Where is he, what happened to him?"
Carter's never experienced death before, and I feel almost guilty for introducing him to the greatest performer there ever was, but then again it would have been a crime for me not to.
I sigh, not quite knowing how to navigate the question of "did someone kill Michael?" So this time I lie.
"I'm not sure what happened to Michael; he's just gone now."
Like I said before, I'm a good mom.
He accepts the fact and finishes his dance, though with slightly less gusto.
December comes and the radio plays Jackson Five's "Santa Claus Is Coming to Town."
"Mom, is that Michael Jackson? Does he sing Christmas songs, too?"
He as a very finely tuned ear to the point where now he can pick out Michael even in songs he's never heard before.
"Yes, Cart, he does sing Christmas songs. This one he's singing with his brothers.
He's pleased; two of his favorite things, Michael Jackson and Christmas, all rolled up into one Christmas carol. He asks me if I can find the song on YouTube so we can play it again.
"Of course I can," I respond. After all, I am a good mom.
Staying at home each & every day to be there with your children as they learn and grow sounds absolutely amazing in hindsight, right? Absolutely! Who wouldn't think that it's just living the dream?! But what the world fails to disclose is the truth behind being a stay at home mom..

11/18/2020 So, grandma (81 this year) has been up my ass about keeping a journal of everything that is going on right now so here goes. Amelia is 9 and in 4th grade, Raynen is 5 and is in kindergarten and Rj is 3 and is home with me. We live in fort lee right now and my husband, Bobby (30 this year) has just had his 3rd spine surgery and now awaiting the promotion board (he is in the army) and finding out when we will be moving. I am 26 credits away from my BA in history. The coronavirus pandemic has been a pain in the ass and the 2020 presidential election was a complete dumpster fire. Yay 2020 and the best part was carol baskin and the memes from that world.

It was early October, and it was finally time for my long-awaited moose hunt. I had waited ever since I was a little girl for this opportunity, and it was finally here. So, my father, the one that looks after me, and I packed up our stuff and left our city in Alaska. We were heading to a place called Bethel, AK. After a six-hour long drive, we made it to our hunting unit. It did not feel like home to us but it was warm and cozy, like my bed at home.

As your parents age, you're probably spending more and more time caring for them. Even if they're still in good health, you may need to help them live a healthy lifestyle. Your parents may need help with everything from their health insurance to their diet. To avoid caregiver stress, taking care of yourself is also essential.

Staying home, reducing stress, and taking care of ourselves, both mind and body are more important than ever. That's why from beauty and personal care to everyday essentials and home cleaning – we've got you covered. "Avon"

Growing up, I loved the Wizard of Oz. There was something magical and timeless about the Yellow Brick Road and the passion of Dorothy to find her way home, Scarecrow to find his brain, Tin Man to find his heart, and the Lion to find his courage. All to find out that the man behind the curtain was just a man, whose hope and wisdom fulfilled all desires by encouraging everyone by exploring their own virtues.