Max's Discovery of a Lifetime
Curious dogs want to know!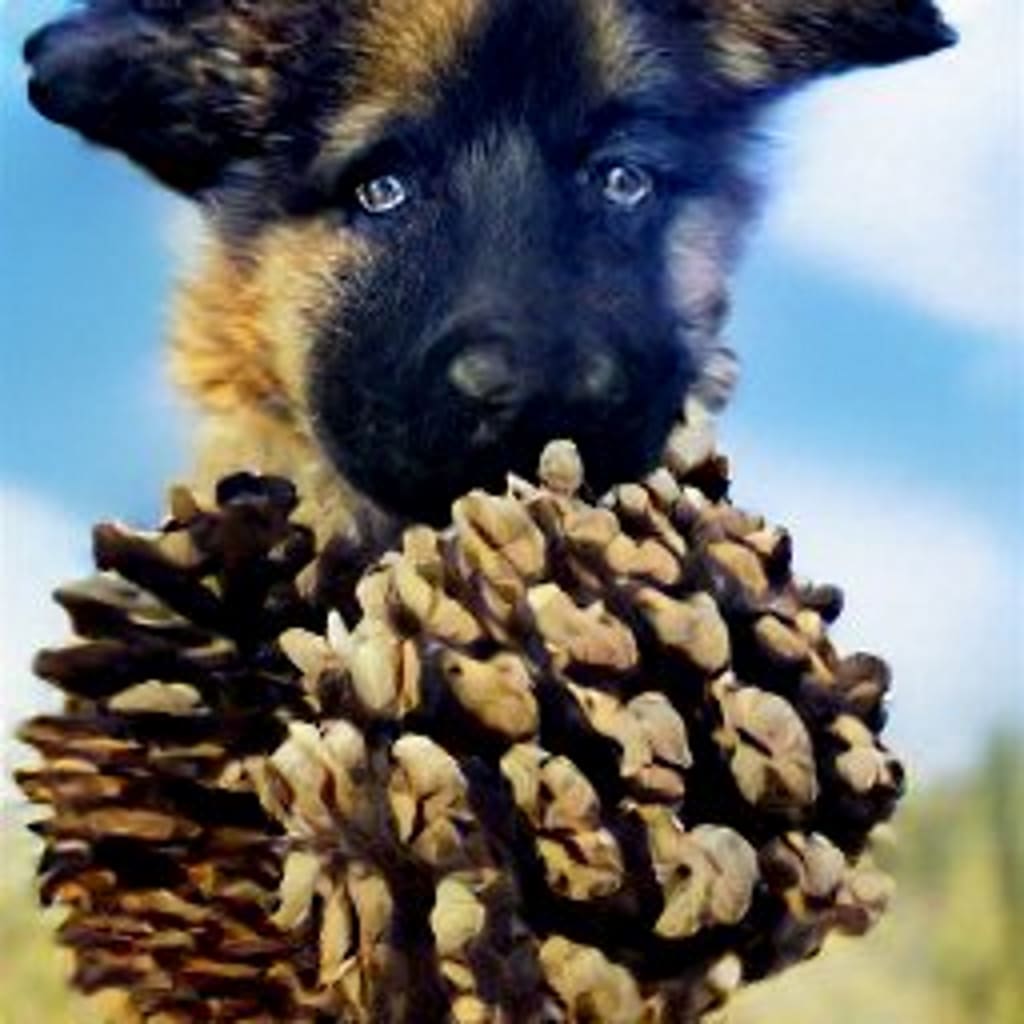 Texas and Alabama are different. No one from Texas or Alabama needs to hear that and, probably, no one else does, either. But since it's significant to the story of Max's discovery of a lifetime, I'm just going to lay it out there for everyone to know and understand.
The two states are different. They're different in size, as any Texan will tell you, but the foliage is different, too, and that's the important part. At least (and especially) in the part of Texas where I live and the part of Alabama where my son lives.
Visiting him is something my husband and I look forward to and do as often as we can. Because he's retired and I still have more responsibilities on the home front, my vacations are fewer than his. So this year, when I worked it out to go along, I was overjoyed.
While we entrusted our loving cats to our oldest daughter, we felt that leaving the dogs with her would be a bit much. And, until this year, taking our 14-year-old Mutley with us is no issue. He loves to sleep on the couch, go on two or three walks every day and eat a time or two before he sleeps again. He's easy.
But we have an addition to our family - a 6-month-old German Shepherd pup.
Max is freaking adorable, energetic, fun, has the worst case of doggie ADHD I've ever seen, and is curious about everything.
This leads us to his great discovery.
He and I left for an early Alabama morning walk yesterday. He was in his usual form, chasing the falling leaves, bouncing at butterflies, nose to the ground tracking deer and then to the air as cawing crows flew overhead. He trotted along as I listened to my audiobook, both of us quite content with the beginning of another beautiful day.
And then he saw it.
He froze as solidly as if a sudden ice storm affronted him. He barely drew air into his lungs and he stared.
I wasn't sure at first what his issue was and urged him forward.
He refused.
"Come on, Max. We still have half a mile left before we go home."
He didn't move.
I wondered if he needed to take a bathroom break and readied my disposal bag but still, not a muscle on the pup twitched.
Suddenly, he cocked his head to one side and I saw it, too - a single, large pinecone sitting top-up in the grass. I chuckled. "It's not the discovery of a lifetime, boy. It's just a pine cone."
Max slowly circled the pine cone, careful to keep a safe distance from the new discovery. Then he cocked his head again and reached a tentative paw forward to bat at it.
It rolled into pine needles, picking a few up as it moved. This new addition forced him back a step, then forward again. With a growl and a high-pitched, nervous bark, he pounced. Invigorated and encouraged by its lack of response, he bit.
Evidently, the pine cone didn't taste as good as he'd hoped. He shook his head, spat as best he could, and shook his head. Then he looked up at me.
I had to laugh. "Yes, silly boy. I saw you."
He glanced down at the offending pine cone, back at me, and trotted forward.
So much for the discovery of a lifetime. He never looked at another one and moved on to the next butterfly.
About the Creator
Start writing...I'm a kid's author and illustrator (50+ publications, including ghostwriting) but LOVE to write in a variety of genres. I hope you enjoy them all!
Blessings to you and yours,
Deb
Reader insights
Outstanding
Excellent work. Looking forward to reading more!
Add your insights