Making time for hobbies 101
How I fit my passions into my routine
So if you read my intro, you know a little bit about me by now. If you didn't, I'll give you a short run down. I am a busy body stay at home (for now until my return to full time employment, which will mean a whole new schedule plan - we will cross that bridge when we get there!) mom and farm wife - I look after my one year old son, our four pet cats, our four German Shepherd dogs, plus a herd of fifteen head cattle and four horses. It's winter time, which means my duties are double what they would normally be, since I have to make sure everyone is still thriving in this dreadful cold, and all our maintenance is up to date on our home and our vehicles. Safety and assurance are key when you live outside of town and not near a hospital or emergency services.
Since I had my little escape to my friend's place of peace back in November and early December, her mother actually worked with me and gave me some excellent tips about scheduling and daily routine that I have implemented in my life and have come to greatly appreciate!
I now have that spare hour here and there that I have always dreamt of, to do things I want to do, not all the things I have to do while still feeling at the end of the day like I didn't get everything done that I needed to!
So how do I do it? Let me break down what my day looks like for you, and maybe you can gather some ideas from this story for your own routine!
So on a regular day, point for point, here is how my routine looks:
- 8:00 am get up, make my bed, go to Daniel
- 8:10 am Daniel is in a fresh diaper and clothes for the day, and we head into the kitchen together
- 8:12 am I let our guard dog Jake outside, then I go and fill his food and water dish while he is outside and place it on the floor in its regular location in the kitchen for when I let Jake back inside, which is usually within a couple minutes recently due to the extreme cold.
- I serve myself a cup of coffee, set it on the table and prep Daniel's breakfast then serve it to him. Once he is done eating, I eat some breakfast myself while I let Daniel sit a few more minutes in his high chair.
- 8:30 am play time/clean up. Daniel goes on the floor or in his play pen near me while I do regular morning tidy up, like left over dishes, quick sweep of the floor, quick vacuum in the living room (with the dog and four cats I have to vacuum the carpet everyday or it quickly gets out of control, yikes!)
- 10:00 am Daniel gets put down for a nap and I am usually finished tidying up. I now have an hour to do something of my choice, which lately has been photo editing and writing rather than art - but I haven't forgotten my art!
- 11:00 am Daniel is up from his nap, in a fresh diaper, and he joins me once again in the kitchen or the living room. We play together at this time, usually for about an hour, and then I set up for lunch.
- 12:00 pm I let Jake outside again while I refill his dishes with water and food, and then I serve Daniel lunch. Once Daniel has finished eating, I eat once again and then I return him to the floor or his playpen.
- In the afternoons, if it's warm enough, I often load Daniel into the stroller and go outside with him and Jake, and take one of the other three dogs along as well for a nice walk. We've been unable to do this with the cold weather recently, so for now I run outside to check and feed the animals quick, and then I return indoors.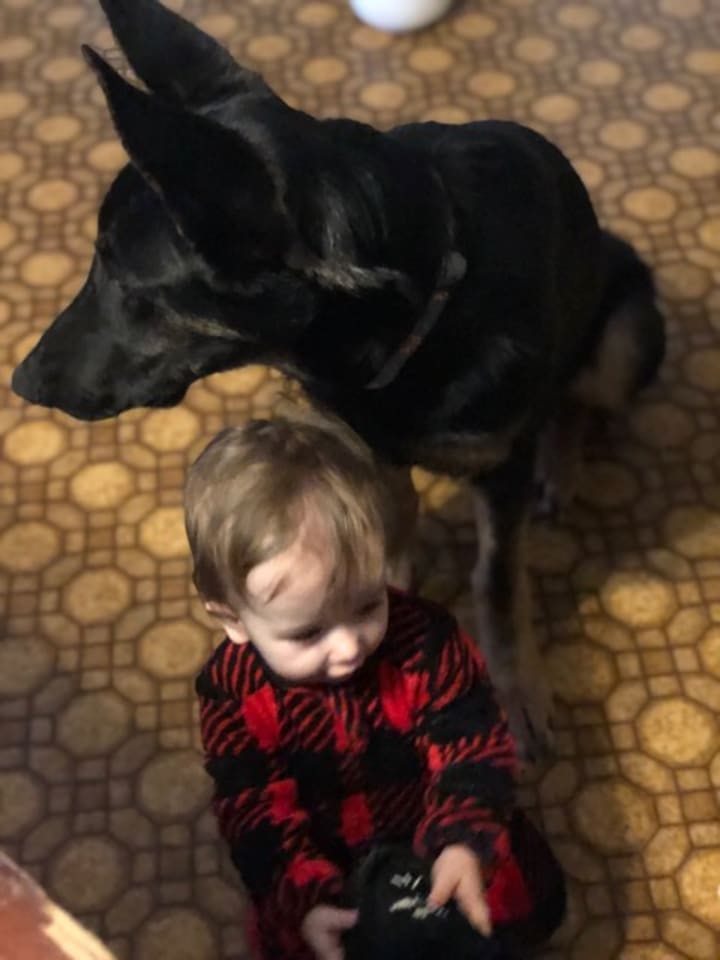 - 2:00 pm Daniel goes down for his afternoon nap. During this time I prep things for supper, and usually plan to have supper on the table around 5 or 5:30 pm. Once supper prep is done, I usually pick one weekly task that needs doing, such as laundry, or mopping, etc.
- 3:00 pm when Daniel is up he is put in a fresh diaper again and returns to the kitchen or living room with me where I play with him once again until it is time to start cooking supper, at which time Daniel then gets put in either his high chair with a snack or he is put in his play pen to stay busy while I cook.
- 5:00 pm supper is served, we all eat, and by this time my husband is home from work and spends time with Daniel while I wash dishes after supper and tidy up the kitchen. Once that is done, we review what else needs to be tended to or dealt with, and make a plan for the evening. Some evenings we take Daniel to a baby sitter and we go for our dance lessons, about twice a week, and coming up soon I will be going one evening each week for horse back riding lessons, and other evenings spent at home we might watch a movie with Daniel or play with him or we might let him play while we work on bigger tasks that need to be completed around the house.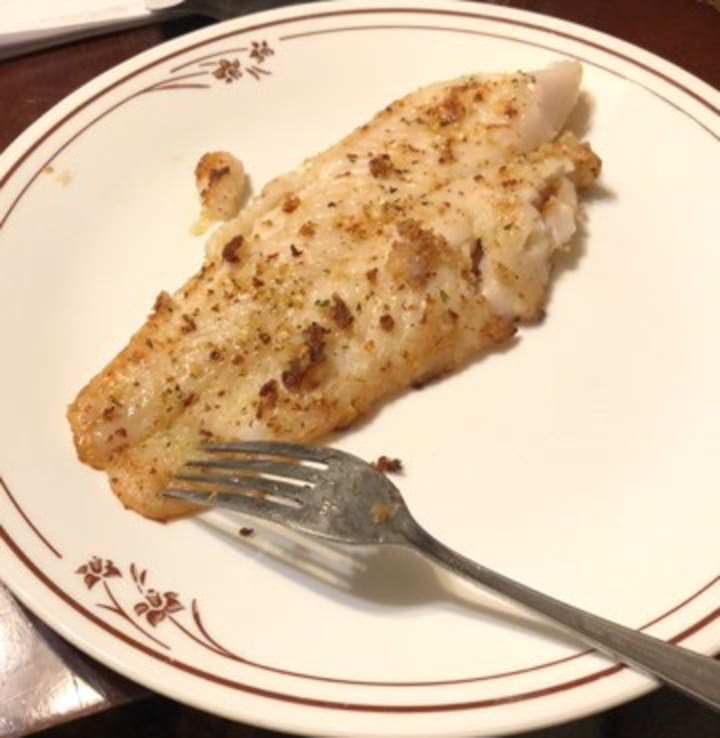 - 8:00 pm bedtime for Daniel. And here is where I take another hour for myself, and whatever I feel like doing at that particular moment. Recently I have found myself doing a lot of artwork at night, or writing.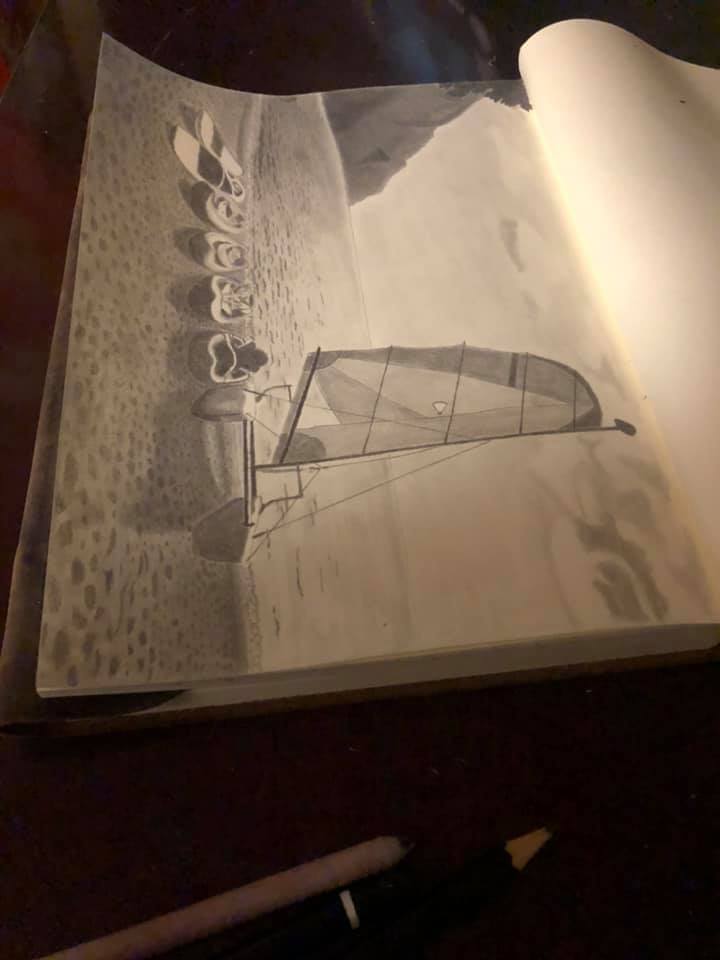 - 9:00 pm bedtime for us. We have a tv in our room with Netflix so if we still feel too awake for sleep, we can watch a show and wind down for the night before finally going to sleep!
Perhaps it looks well organized to some, while to others it looks too jam-packed to keep up with. I can understand both perspectives, believe it or not! But for us, it is a very efficient, very manageable schedule in our home and I can make all the adjustments to it that I want to - as long as I'm making the time available to be good to myself as much as I am good to anyone else, that is all that matters to me, other than of course ensuring our needs are met above all else!
Since my husband and I made the decision to invest ourselves into learning the art of dancing, I have to say that it has brought me so much joy and it really makes me appreciate every moment I put into the the things that matter - it is such a rewarding hobby and it provides a nice break for both of us from the monotony of farming and working, and for me the full blown responsibilities of motherhood as well. While I no doubt love being a mother, I do greatly enjoy the moments I get to indulge myself as well!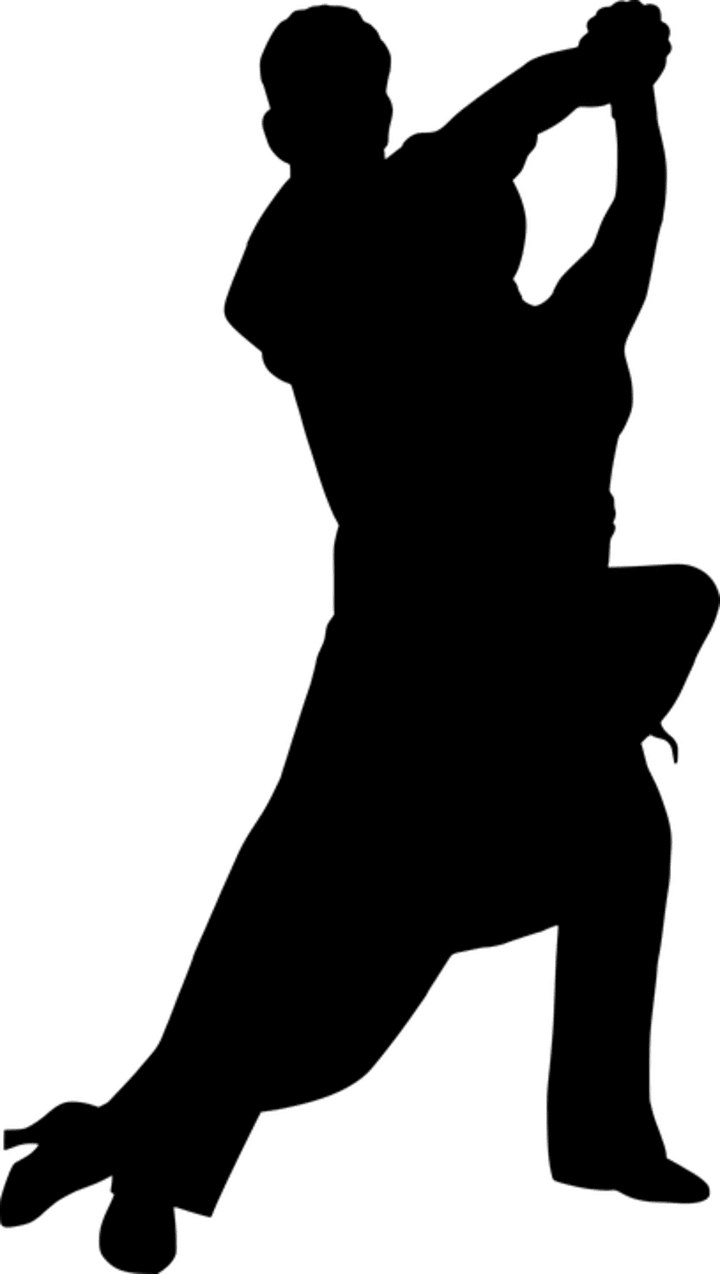 If there's anything I would want you, the reader to take from this article more than anything it is this: you are in charge of how you make your day, your week, and even your life, flow. You can dictate how you will spend your time, and no matter what you've got going on, you can make time for yourself and what you want and need. And make sure, as I myself had to, that you stop and evaluate at least once in a while. Are you living your life for you? Or are you too busy tiptoeing around everyone else to do what ignites your soul? Stop. Catch your breath. Recharge. Resume your life the way you want to live it. Make a routine and stick to it. Get some exercise, every single day. Drink a glass of water. Make time to sit down for that sweet cup of tea and another chapter of that book you never got to finish reading. You have one life to live so make it good, for you just as much as anyone else.