Love and Relationship Horoscope for January 31, 2023
Horoscope Today 31 January, 2023: Read out the love predictions for the following sun signs. Find the love daily astrological prediction for Aries, Libra, Capricorn, Pisces, and other zodiac signs for January 31.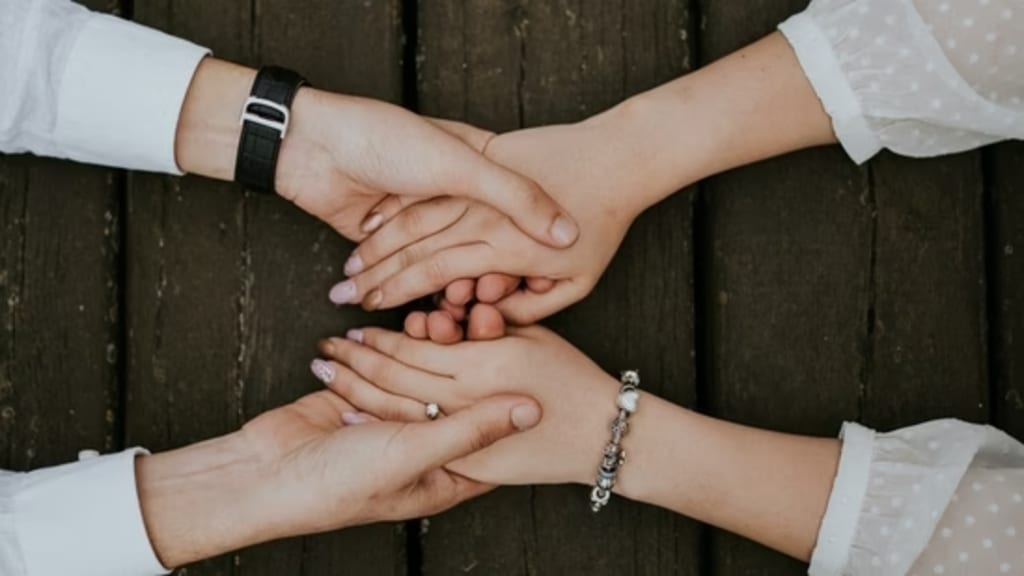 Daily Love and Relationship Horoscope 2022: Find out love predictions for January 6.
Aries:
Days like these don't come around very often, hence put everything else on hold and enjoy it with your partner. Make preparations for a memorable outing so you can spend time with each other and share your feelings. Don't let yourself become weighed down by responsibilities. Make it a priority to deepen your connection with your significant other and enjoy the pleasant feeling.
Taurus:
You're going to have a fantastic time with your new flame today. This intriguing person is not simply attractive because of their good looks or sense of humour; they also agree with you on a wide range of issues and perhaps have something to educate you about life and its various dimensions. Investing time with this contact will pay off in the long run so look at the larger picture.
Gemini:
You have to be realistic about your love life now. Put together a plan of action to meet people if you're currently single. Get good people to notice you by using your rational and imaginative faculties. If you've already made the commitment, now is a good time to sit down and rationally discuss any outstanding difficulties. Try not to let your emotions get the best of you.
Cancer:
Being genuine will help your dating life go more smoothly. You may feel today that you want to share something meaningful with a loved one in order to strengthen your connection, but you aren't sure how to approach this situation. Honesty is the best policy here. Share whatever you have in your heart with utmost sincerity without mincing your words. It will do the job for you.
Leo:
Perhaps you take your romantic life far too carefully, making it tough for people to get close to you. Therefore, it would not be a bad thought to relax a little in matters of love and romance. If you don't, your loved ones can feel threatened by you and may misunderstand your intentions. Adopt a light-hearted, carefree demeanour so that others can connect with you effortlessly.
Virgo:
Your romantic life and its trajectory are a complete mystery as of now. You and your possible romantic interest may be in a hazy period right where nothing seems to make sense. This situation seems absurd making you restless and confused. Perhaps it would be best if, instead of trying to figure things out, you just stopped making assumptions and let things happen as they will.
Libra:
Trust issues may arise in your existing relationship. Your partner may be doubting your motives and authenticity. If you're thinking about making a long-term commitment to one another, it's probably wise to take a step back. Keep in mind that misgivings of this sort are frequently an unavoidable part of any process of becoming closer together, so be patient.
Scorpio:
Don't be superior and condescending toward the person you could one day love. A new romantic interest may be completely enamoured with you, and you feel more attractive than ever. To some extent, this will allow you to dictate the other person's actions. Feel free to play with them and tease them as much as you like. However, this will not earn you any respect from your lover, so tread carefully.
Sagittarius:
Monitor any outside influences on your relationship. Maybe you've let other people have much too much say in your romantic decisions and expressions of opinion. Try to avoid this debate at all costs. Assume a polite and compassionate stance if you find yourself in the middle of a conflict. Don't push away any family members, but be clear about what you want from them.
Capricorn:
You may be feeling more sentimental and affectionate today, so it's only fitting that you focus on love and romance in your relationships. Hopefully, today will bring you and your co-workers closer together in terms of understanding one another. Strangers have the potential to develop into friends and even spark love feelings. Have a good time.
Aquarius:
There's a chance you're moving too quickly, so try to slow down a bit. For those of you who are currently unmarried and have been thinking about popping the question to someone you know, today might not be the best day to take the plunge. You should reconsider if this individual is only an acquaintance but not yet a close confidant. Don't rush in without thinking things through first.
Pisces:
Spread love in the world by being yourself and celebrating your uniqueness. Use your creativity to your advantage and push forward in the unique way that you can. You have a lot of courage in your veins, and it's pushing you to try new things and take chances you hadn't thought of previously. Relationships are waiting for you out there, so go for it!
Reader insights
Be the first to share your insights about this piece.
Add your insights