Like a Firefly Caught In A Jelly Jar
By Tara Schleien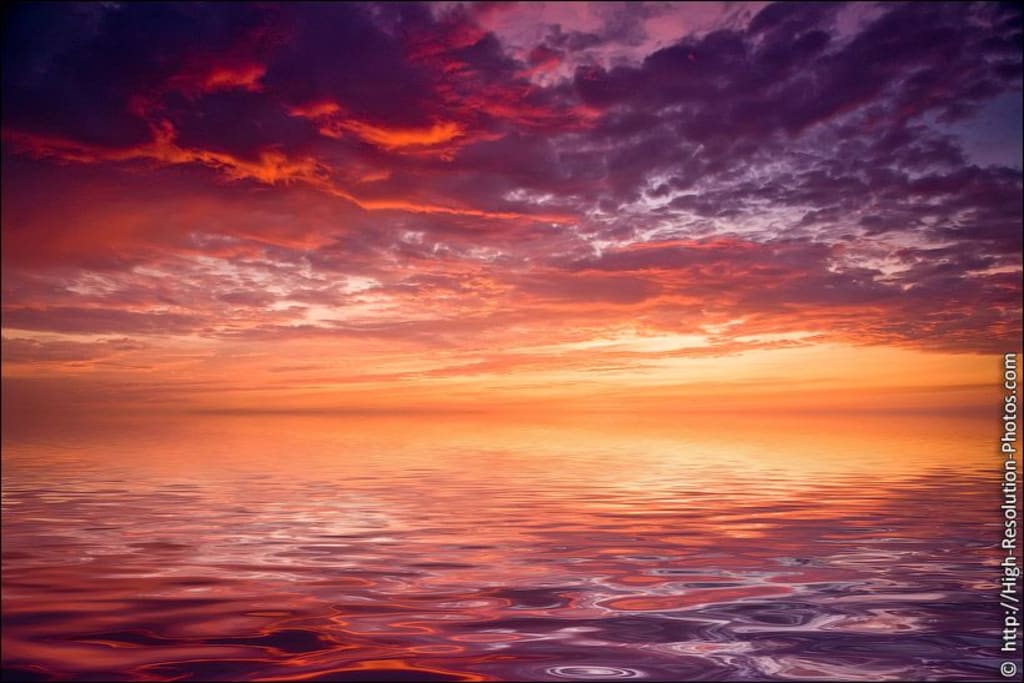 The sun felt warm and comforting as 17-year-old Katie fished off the edge of the pier, feet dangling. Grammy Rue sat nearby in a collapsible lawn chair, her line in the water as well. While waiting for dinner to bite, they sat in a comfortable silence that can only be established by people who know each so well, they can coexist in complete relaxation. Katie spoke first. "Mama should be back from the beauty pageant soon. She sure looked pretty, didn't she Grammy?" "Mmm...that she did." Grammy Rue answered simply. Katie's mama, Cheryl was a beautiful woman. Though not a scholar or particularly interesting by any means, Cheryl commanded attention whenever she entered a room. Blessed with long, thick, wavy blonde hair, enormous blue eyes, a perfectly pert little nose, full pouty lips, and voluptuous figure, Cheryl was voted Most Beautiful in her high school and served as their head cheerleader. At 15, she began dating Bobby, two years her senior, none too bright, but tall dark and handsome, and the school's star quarterback. Bobby got a job at the local construction plant after his graduation. All the while he continued to date his perfect princess, but unfortunately he got her pregnant during the fall of her Junior year. By winter's end, Cheryl had dropped out of high school, begun night classes, and received her GED at the end of May, two weeks before welcoming baby Katie into the world. Cheryl was barely 17. Bobby and Cheryl tried their best, but unfortunately their best wasn't enough. They married shortly after Katie's birth and the young marriage lasted three years. Inevitable pressures cast upon the inexperienced couple took their toll. Money woes, arguments and infidelity on both sides ensued until they ultimately decided to part ways. Cheryl moved back home, got a job waitressing at the local diner, and made extra cash competing in local beauty pageants. Little Katie was often left with her Grammy Rue, who was more like a mother to her than Cheryl was and whom Katie loved dearly. Money was tight, but love was plentiful.
Katie was a smart girl who excelled in school but never felt pretty. Cheryl never once commented on Katie's looks in a positive manner, but rather told her that when she reached adulthood there were cosmetic surgeries that could help "fix" some of Katie's shortcomings. Instead of inheriting her mama's blond locks and perfect nose, Katie was a mousy brunette with brown eyes and a nose that Cheryl often referred to as "a baked potato," right in the middle of her face. Katie had inherited an exact replica of her Grammy Rue's prominent proboscis. Katie knew from a very young age that if only she could eventually afford rhinoplasty, her life would improve by leaps and bounds. Someday she would be confident. Someday she would be happy. Beauty would solve everything.
Katie had spent the last five years saving up all her babysitting and waitressing money for her surgery. She figured around $20,000 should do the trick, and that she'd have the money in about five years when she turned 22. It was hard work balancing her senior studies along with working 35 hours a week. Katie knew though that once she had her new nose, the rest would follow, love, marriage, happiness, a life worth living. Cheryl heartily concurred and told Katie that beauty always leads to fulfillment. Grammy Rue, on the other hand, disagreed. "Katie girl," Grammy would say, "true beauty shines from the inside out, like a firefly caught in a jelly jar. I was never a beauty queen, but your Grampy Joe couldn't have loved me more. I was always happy. Reading. Learning. Laughing. Loving. Living. You will find happiness too my dear girl, just wait and see."
Katie trudged on over the next year, studying and working, with her nose job mission in clear sight. It was all she could think about. She turned down invitations from friends and suitors alike, eyes, or in her case nose, on the prize.
One frosty November evening, Grammy Rue took ill. Congestive heart failure the doctors said. She spent two weeks in the hospital. Katie tried her best to juggle her school and work around visits. Cheryl tried as well and even missed a Thanksgiving beauty pageant. Grammy Rue died on the first day of December. The size of the hole left in Katie's heart was much larger than the geography her nose had ever occupied on her face.
The middle of December brought a knock on the front door. Grammy Rue's lawyer, Mr. James McBean, took out his small, black, Moleskine notebook and read its contents aloud to two very stunned women. "To Cheryl and Katie, I hereby bequeath my home and all earthly possessions. To my darling granddaughter Katie, I also leave my humble life insurance policy in the total of $20,000. Spend it wisely Katie girl."
Wisely? Overwhelmed and shocked, Katie grappled with her options. Should she get the rhinoplasty she'd been saving for since she was 12? Should she strive for beauty? Would beauty truly bring her happiness? A life worth living?
The sun's rays brought back that familiar warm and comforting feeling to 28-year-old Katie, as she fished and dangled her feet from the pier. It had been ten years since Grammy Rue had died and left her her home and $20,000. In the end, Katie ultimately used her inheritance towards Tulane University and received her degree in biology. Excellent marks and graduating Magna Cum Laude earned her several scholarships, and Katie also graduated medical school. She was home for the summer and about to embark on her residency, working with "Doctors Without Borders." Soon she would be assisting accomplished surgeons, correcting the cleft palates of children from the poorest of countries. Fixing not only mouths but noses of all things! Katie's work would be integral to people who truly needed surgical aid in order to reach their outer beauty potential. Although Katie had learned years prior, that one's outer beauty isn't necessarily the catalyst needed, in order to allow one's inner beauty to shine.
Michael walked over to the pier to find Katie. Handsome, confident, and infinitely kind, he draped a shawl around Katie's shoulders to combat the slight chill in the air. Never had a man loved a woman more. Never had a man found a woman more beautiful. As Katie caught a glimpse of her reflection in the pond, she saw that her brown hair fell gently past her shoulders, her brown eyes twinkled not only with happiness, but with the internal contentment that only true maturity can bring. Her nose, in all of its glory, was a carbon copy of her beloved Grammy Rue's. Katie happily scrunched it up as she looked up into the sun and into Michael's kind eyes. As she happily accepted the warmth of the shawl around her, she heard Grammy Rue's immortal words ringing softly in her ears, " Katie girl, true beauty shines from the inside out, like a firefly caught in a jelly jar."
By Tara Schleien
literature
About the author
College Student
My mom likes to write to this sometimes too, anything written by her will be signed "Tara Schleien"
Reader insights
Be the first to share your insights about this piece.
Add your insights