Life of a Cancer Mom: Part 4
Celebrating a birthday for a whole other reason!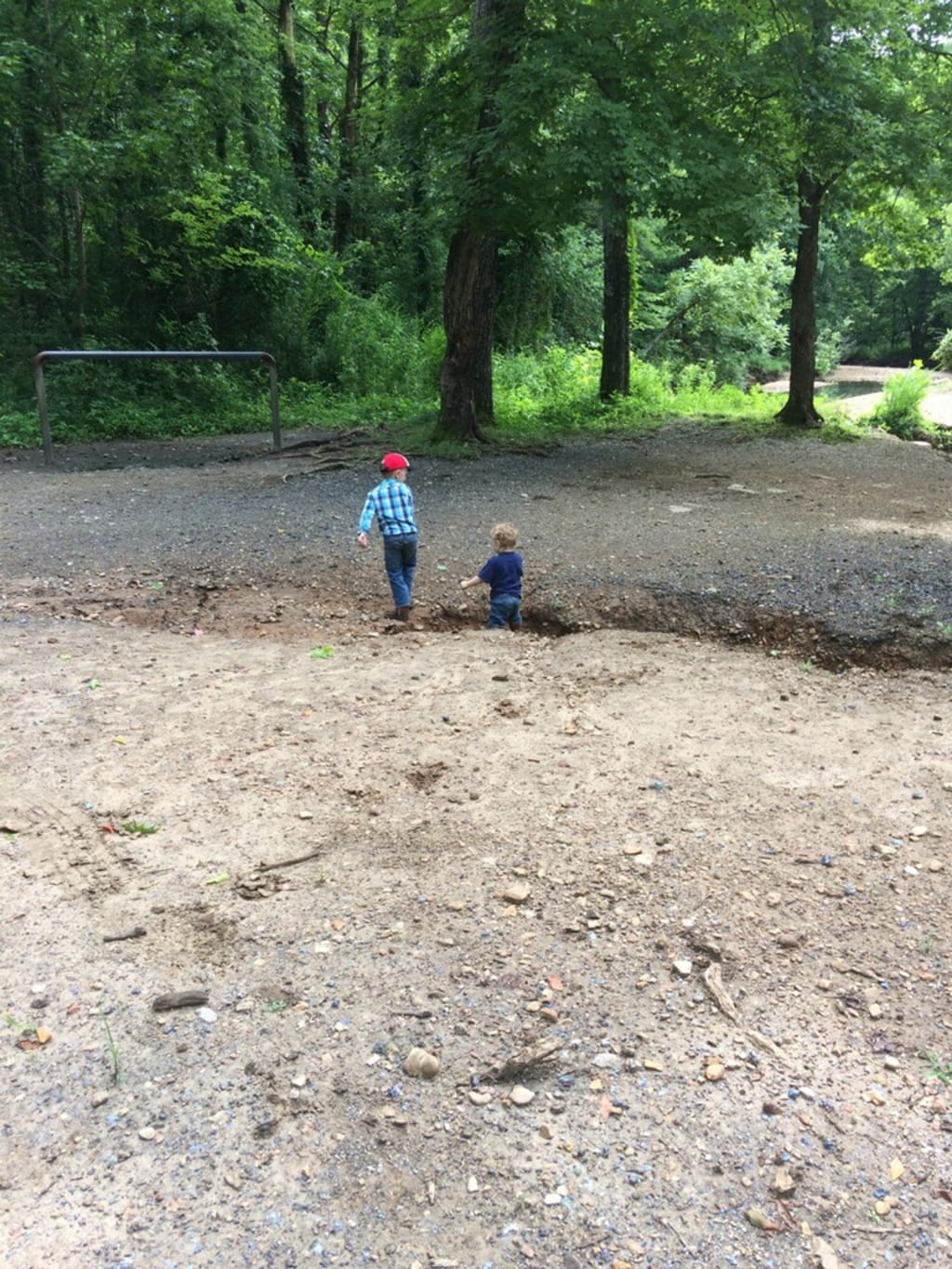 Happy Birthday to me! Happy birthday to me! Happy birthday to me! Happy birthday to me! March 16th, 2017. Normally every year, me and my children celebrate together. This year, I almost forgot it was my birthday. Granted, I got my first birthday text at 12:01 AM and my best friend told me in person. I just wasn't in a celebrating mood.
First day in our new hospital room and first day after life changing surgery. My little boy was still sleeping and in so much pain. Let me tell you something about B. He doesn't like to be thought of as weak. In this moment, that would have been the last thought in your mind. The doctors gave him pain medicine in a pump and gave him the button. He understood when he hurt, he could push it. As an adult, going through a kidney removal and tumor removal, I would have been pushing that thing as often as I could! That was not something he did. He woke up, talking off the wall about something I can't even remember now. Then, he asked me to lay with him, like he lays with us. Hubby and I have a full-sized bed. It is hard to fit four people in comfortably. B usually makes his way to the foot of the bed and sleeps on my leg when he sleeps with us. That is how he wanted mommy to sleep. So, I did. I laid there until our first company of doctors. Not once did he say he was hurting, or cry.
Doctor's orders for the day: no food and try moving. We had to measure how much urine he was producing and he had to take some Miralax. Once he produced a bowel movement, things would be looking up! Okay. I got that! B had that and daddy had that. But actually doing it was another thing. The no food for the day, daddy and I couldn't go along with it this time, so I snuck down and got us some breakfast while B was still fast asleep. I haven't eaten that fast since I was in school and had like ten minutes to eat! Then began our whirlwind of visitors.
This far after the hospital stay, it's hard to remember who came on what day and when. The thing I remember is that they came and supported us in a time of need. I remember this day my Pa and his wife came to visit B. They brought us lunch from one of my favorite places to eat from when I was younger. B was still sleeping, but hubby and I still ate so fast. B wakes up, sees his Pa is in the room and begins talking. I don't remember exactly how he put it, but he asked Pa if Coco ever found the toy he hid months ago. I lost it, a mixture of laughing and crying. Some of the first words he had spoken, and it had to be funny. Not only was he actually sensible, but he was smiling. That's B for you! Pa laughed and told him yeah! Shortly after, they left.
We had a really nice nurse during the day. I remember because she was blond and B loved blondes. He would try smiling at her any time she came in. When my parents came for the day and brought J, it was all laughs. Like B, J also has a thing for blondes. I guess you can say my kids are ladies' men!
I want to take this moment to thank my parents for being the blessings they are. The drive to the Children's Hospital was a little over two hours from our home. They hadn't missed a day, nor would they. My mom has become my closest friend through this journey and my daddy, well, what can I say?! He is a heaven-sent angel; the best friend to my little boys, my hero, and the one person I really aspire to be. My husband lost his parents at six, and his sister and brother-in-law raised him. When we got married, my parents took him in as one of their own. It shows, too!
The hospital had a cart of toys that went around to see all the kids, and B had made away with enough toys; we would need a moving van to get home. Then, just about every guest that came brought a gift. My parents were no exception. I think they brought a gift every day. Bringing J up this day was the best gift they could have gotten. B and J have been close since day one. They were best friends. J looked after B, and B after J. J couldn't grasp what was going on, but he knew hubby was in pain and he couldn't touch him. Instead he would look at him, then flirt with the nurse. He was so happy to see me and hubby, we almost forgot about how bad things were for a bit.
Next came my sister-in-law and oldest niece with a gift for me; a picture frame filled with some of the best memories of me and B pre-Cancer. It's currently hanging on the wall for everyone to see.
Next came my hubby's best friend from work and his wife. We ride with them and have known them for a while. B was up more and more. He knew this friend was bringing him a tablet and couldn't hardly wait. When they got there, B sat up for a little while and played, but wore out soon. Next came hubby's brother. They hadn't been up yet, but we were looking forward to their visit. Once they arrived, we learned they planned to get a benefit set in motion for our family. Something about my family. We do benefits for people in need all of the time. It's something I've known since I was young. This time, though, it was hard to accept. Hubby was reluctant to take the help. I was just happy that someone cared enough to do it. There wasn't much more on this Thursday. Rest, try to potty, plenty of kid movies, phone calls, and so on. Hubby and I would notice B was in pain and ask, but he would never say yes. That hurt worse than him actually laying there like that; knowing your son was trying to be strong for you and there was nothing you could do for him. I think maybe twice hubby and I pushed his pain button for him, but B never did. That's a strength you have to be born with. You don't just get that. My son is my hero, and this experience amplified that feeling.
It's tough, though, thinking about how your life will change after this. Thankfully, the nurses were there to help me with that. They gave us some guide books and coached us on how to take care of B once we got home. But the heartache was something they didn't have any help for. That's why I began writing this little mini series; to help other parents in this situation, or to prepare some who might. Also to help others understand maybe what I was going through, or maybe to just get it out. It isn't something you need to experience alone, but our journey was an easy one, and I thank God every day for that!