Letter for my Sissy
The toughest gal I know!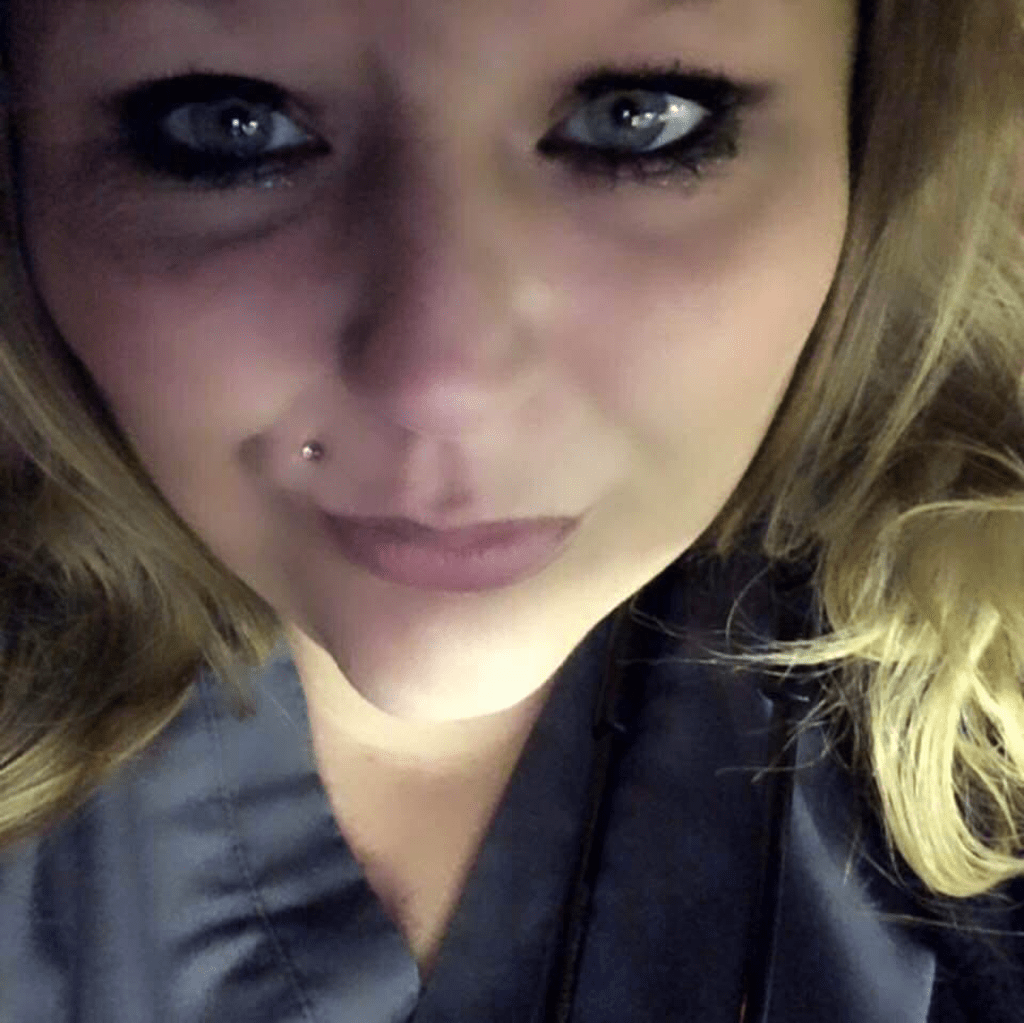 My big sister.
Dear Christeena,
It's your little sister writing to you. I just wanted to tell you how much you mean to me. I know that growing up we didn't have very much. Often struggling financially because mom was on Social Security, dad was working for peanuts as a construction worker despite all of his experience just to keep close by, but we had enough. At the very least we had each other. Just you, our older brother John, younger brother Jacob, and me your little sister Angela. We grew up a little estranged since you were about nine years older than me; moving onto high school and boys and womanhood, but I always looked up to you as a role model in my life. Mom was the primary influence in my upbringing, but you played a huge part in how I developed into a real person.
Things were hard for you. Growing up in a home of isolation, abuse and manipulation, mostly by our father, becoming a wife by 17, a mom by 18 and a functioning, working adult with a high school diploma and another baby boy by 19. The path that layed out before you was daunting and unknown, but you persevered! You received your Certified Nurse Aide certificate after giving birth to your second child and began working in the healthcare field, something that continues to define you as a genuinely compassionate, caring, hard-working person. Many injuries, moves, and insane workplaces later, you found stability. After working several jobs, and tons of overtime to support the kids and your physically disabled husband, you decided to progress your education in this line of work to broaden your scope of knowledge.
In the following years, you received many certificates and promotions until finally enrolling in Nursing school. It was a hard road to travel, but you kept on swimming! With the support of your loving spouse and four wonderful kids, you graduated and became a Licensed Practical Nurse! Proving that you are one tough Betty and that nobody can break you down. After all, you survived some of the most emotionally damaging imaginable.
You suffered through the loss of many loved ones. Our grandpa, our grandma, our uncle, our father, and even our older brother John. While processing all of these, you also dealt with our crazy, dysfunctional family. Older sister trying to ruin everything good, bipolar parents that constantly treated you like crap and scam you out of money for illegal purposes, and more recently, surviving a life-threatening disease from an ongoing global pandemic! How more badass can you be?
I am proud of the person you are, the person you were, and the person you will be at the end of your journey. You gave us so many years of good memories, a place for sanctuary after things came to a boil at home, jobs so that we could learn the value of work and handling finances, four wonderful nephews and niece that we love very much. Several times you helped us out of hard situations, and continue to support us in the decisions we make to this day! We don't live nearby anymore, as we are in Georgia and you in Oklahoma, and two of your kids have moved onto bigger things in their lives, one being a married Marine living in California and the other engaged and working full-time to support his lady, but we will always be there for you. Never forget that! No matter where the future takes us, we will be in your life until the end of time. Pinky promise.
Love,
Your baby sister, Angela.
03/25/2021.

Angela Derscha
Twitter @angied7592. Long time lover of literature. Obsessed with adorable animals and coffee I spend my days playing video games with my brother and fiancee. My favorite genres are horror/ psychological thrillers and romance.
See all posts by Angela Derscha →