Is lemon a fruit or vegetable? What are the most important benefits of lemon for humans??
What are the most important benefits of lemon for humans??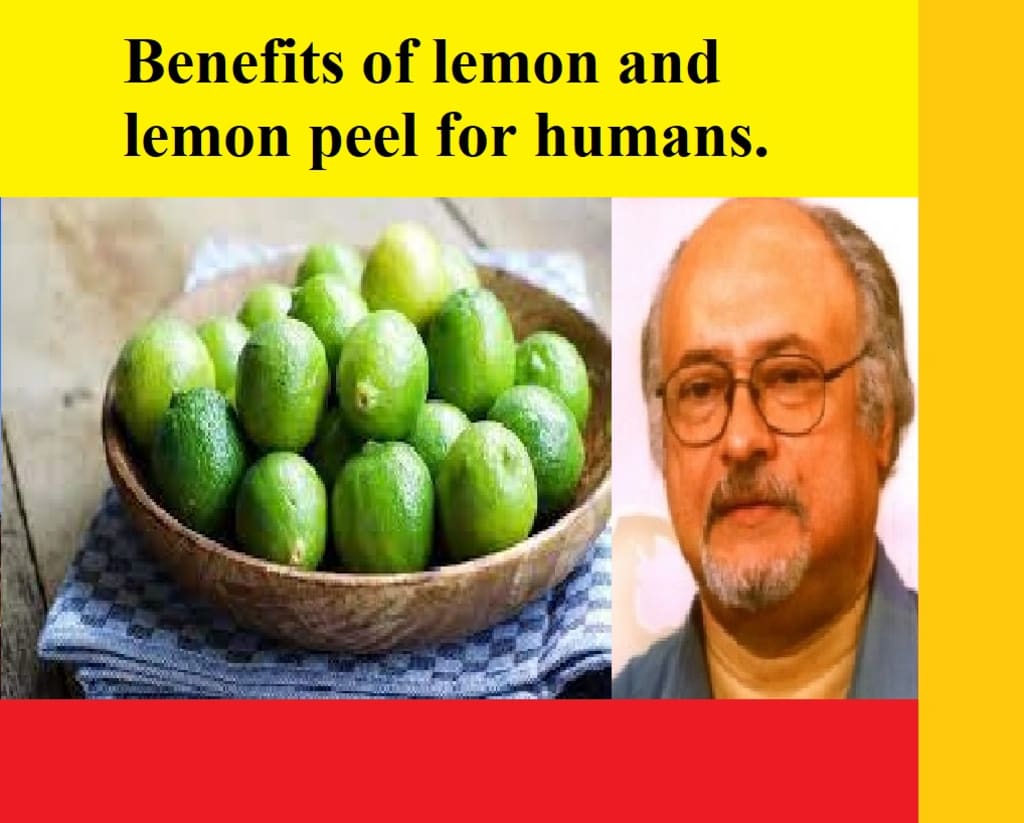 Is lemon a fruit or vegetable?
What are the most important benefits of lemon for humans??
--------------------
Lemon is a type of fruit, as it belongs to the Citrus family, or what is known as citrus, which are plants that grow from seeds and contain seeds inside them, and their fruits grow from flowers, unlike vegetables that are described as not containing seeds, and are not considered fruits but rather parts. Various parts of the plant, such as leaves, stems, and roots.
=================
Types of lemon?
What are the types of lemon?
Lemons grow on trees that are lemon trees, and the type of each lemon differs depending on the tree from which it grows. Here are the types of lemons.
1- Eureka Lemons:
It is one of the most common types of lemon around the world.
Eureka lemons are very similar to the hybrids that growers have produced over the years.
This lemon has a very prominent nipple when it finishes growing.
The trees produce fruit all year long, and there are no thorns to worry about when you take care of your tree.
This lemon is very popular among farmers and has a good reputation for producing great yields.
2- Ponderosa Lemon:
This type of lemon is very hardy due to its thick, bumpy rind.
Many people think it is a cross between citron and lemon.
Its overall shape is nice and it has an attractive natural look in your yard.
But his tree is very sensitive to cold.
It has a very acidic taste, and it is not a real lemon.. it is a mixture of two fruits.
This makes it a great addition when used in making desserts.
This lemon is slightly smaller than a traditional lemon, and was thought to have originated in Maryland sometime in the 1800s.
3- Citron:
This is an ancient type of lemon and has a very fragrant scent.
The lemon fruit grows in the lower part of the Himalayas.
This type of lemon is traditional in China, and is a symbol of good luck, longevity and happiness there.
There are many types of uses of this lemon in food, that is, with a wide range of dishes, and you can also use the pulp.
The tree can reach between 5 and 15 feet in height when fully mature.
The size of the lemon is also slightly larger due to its unique shape.
It has a bright yellow color.
--------------------------
The best types of lemon:
There are many types of lemon, some better than others.
As for the best types of lemon, they are as follows:
1- Lemon Citron:
Its homeland is in India near the Burma border..
This type of lemon grows wild throughout the valleys near the Himalayas.
This is a variety that can easily produce fruits weighing between 8 and 10 pounds.
This large weight can cause branches on the fruit tree to break as it grows. This lemon lacks the juice in the pulp and is a very dry lemon.
You can use its peel in cooking, and the thick white pulp is what you want to cook with most of the time.
You can also make delicious desserts from it, and it produces an oil that is popular in perfumes.
Lemon has a long history of medicinal use, including helping relieve gastrointestinal upset and nausea.
2- Mayerk:
This is another type of hybrid lemon, which is a cross between a tangerine or sweet orange and a lemon.
The lemon fruit can be round or egg-shaped, and has a very smooth and thin orange peel on it.
The pulp of this lemon is yellow-orange in color, contains juice, and has a very sweet taste.
Lemon fruit is very acidic.
It has a pleasant floral scent, and it works very well in sodas or pies.
----------------------------
Types of dried lemons:
Dried lemon:
It is actually a dried lemon and is widely used in the Arabian Gulf, and also Iranian cuisine, where it adds a strong bitter flavor in addition to the acidic taste.
It is made by boiling ripe lemons in salt water, then drying them in the sun until they turn black.
External color varies from tan to black.
-----------------------
Types of lemon berries:
Benzera lemon:
It is the Egyptian lemon, which is famous for its fruit on large trees, but not very tall, and has small leaves.
The following types of lemons include:
1- Local lemon.
2- Lemon Rashidi.
3- Salty lemon.
===========================
Benefits of lemon and lemon peel for humans.
-----------------
About the benefits of lemon peel, and how pharmaceutical companies hide from patients the benefits of lemon peel, especially the small, aromatic one.
Wash the lemon and put it in the refrigerator, then cut it into slices with the peel, and place these slices on all types of food that you eat, whether vegetables, meat, fish, soup, or even ice cream.
----------------------------
The benefit_in_lemon_peel:
Lemon peel is used to eliminate cancer cells.
Lemon peel destroys cancer cells, and treats all sick and healthy cells together.
Lemon peel also fights all harmful microbes and bacteria, as well as fungi, parasites and worms, and regulates blood circulation. It also fights nervous and psychological disorders.
We must wash the lemon, put it in the freezer, cut it into slices and put it on all our food. The lemon peel can be grated and added to food.
-------------------------------
Lemon_fruit:
1 Lemon fruit is effective in fighting diseases related to infections.
2 Drinking lemon juice is beneficial for heart patients, because it is rich in potassium.
3 Natural sedative.
4 Apply lemon juice to a bee or wasp sting to relieve pain.
5 Stops bleeding.
6 Drinking a mixture of lemon and olive oil with chamomile flowers helps break up gallstones.
7 Lemon juice is an antioxidant and strengthens the human body's immune system.
8 Lemon juice, strengthens hair, prevents dandruff, dissolves fat, raises morale, and clears the chest just by smelling its scent.
9 Lemon juice with hot water stimulates the kidneys to get rid of fluid retention in the body.
=============================
Hussein Hassanin
Writer and Researcher
About the Creator
my name is Hussein hassann , I am a freelance writer , and researcher ..
I have been carried out several researches . mainly history , science and technology ..
.
Reader insights
Be the first to share your insights about this piece.
Add your insights