Infidelity is Never Free
A moment of pleasure/a lifetime of pain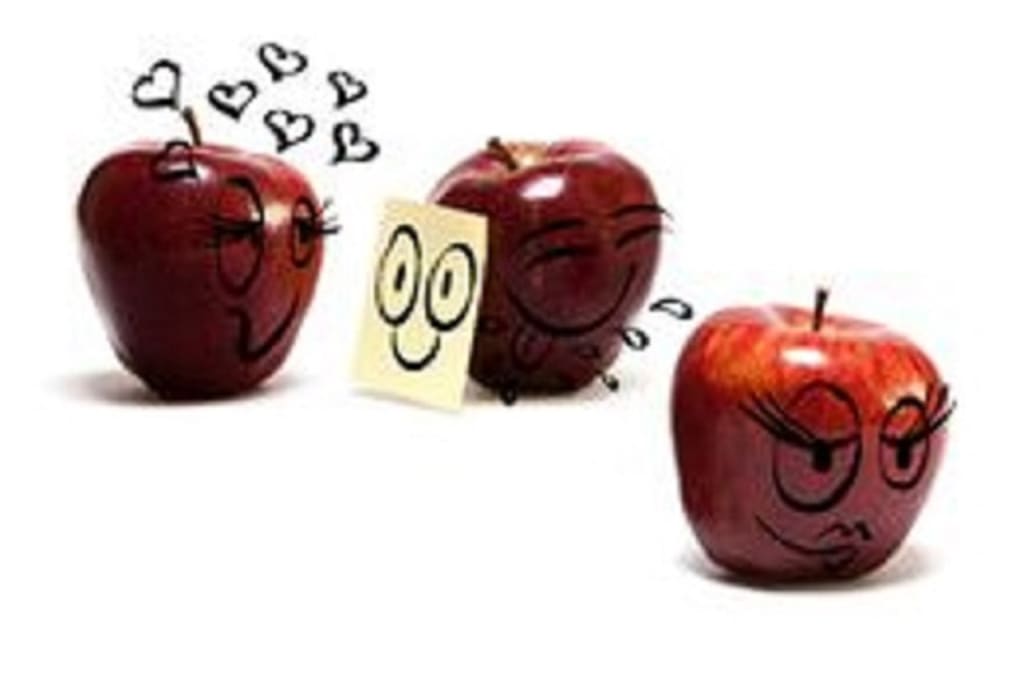 Infidelity is Never Free
When I was young and wild, I would have affairs with married men and party with their wives on the next day. Please know that I am not proud of this, but in my need to cleanse myself of evil, it is my desire to be transparent. I had to learn firsthand that my deeds were not without consequence and expense. Adultery cost me my first marriage and many missed years with my children. I understand that there are deeper issues going on with the cheater and we may discuss some of them later in another post, but this writing is simply about the cost of infidelity.
Most people who are caught up in illicit affairs, cannot see the damages that are being perpetuated by their behaviors. They cannot see the missed hours and days that they lose from spouses and children because they are caught in the snares of adultery's passionate trap. The spouse and/or children pay the highest premium for the adulterer's inconsiderate actions. These costs, unfortunately, are not realized until the latter years for the child/children who sometimes go on to repeat the behavior of the parent. For the spouse of the cheater, these costs are realized much sooner when he/she finds out that their suspicions were correct.
So what are some of the other costs of infidelity? We already mentioned the loss of time with our spouses and especially with our children. There were so many childhood activities that I missed because I was with someone other my husband and children. Now my children do not have time for me. My two sons are paying the price for my infidelity by being unfaithful to their wives and children. My two daughters-in-law are torn and hurting because I planted a tree and the fruit thereof has ripened creating a lifetime of pain. The broken trust is a tear that cannot be easily repaired.
Another cost of infidelity is the shame and the lowered self-esteem of the spouse. I am not able to write vividly enough to capture the pain and the anguish of the spouse whose trust has been shattered. There are no words that can capture the inner torment of imagining the cheater with another person. The confusion can sometimes be overwhelming because he or she feels like they may not have done enough for the spouse. The hurt spouse may feel inadequate and incapable of being a good spouse or person, even though he or she had done all that was required of them as a spouse.
Finally, there is a cost to the families involved. If the unfaithful spouse was revered and respected by close family members, that person is now looked upon in a negative light. Some family members have been known to want to fight the violator! Hatred and discord abounds throughout that family and getting things back on track is next to impossible. The children also may exhibit anger and confusion. Some family members never get over the hurt that infidelity causes.
This writing is by no means comprehensive but is merely written to give the adulterer pause to think about the consequences of his/her infidelity. If you are caught up in an adulterous affair, please consider the costs of your actions. Adultery is never free or cheap. Your spouse is hurting even though he/she may not be fully aware of your activity. That spouse generally senses that something is wrong, but is unable sometimes to verbalize exactly what it is. Your children are also suffering due to your preoccupation with the outside person. The entire community is paying for your indiscretion and the stain left upon you may be permanent.
I beg of you, Mr. or Mrs., if you are caught up in an affair, please end it promptly and seek help for you and your spouse. Everything you need is right there if you would take time to seek after it within the confines of holy matrimony. All that you give away to the other person, can be better used at home.