In the Doghouse
Famous last words: No one will ever know.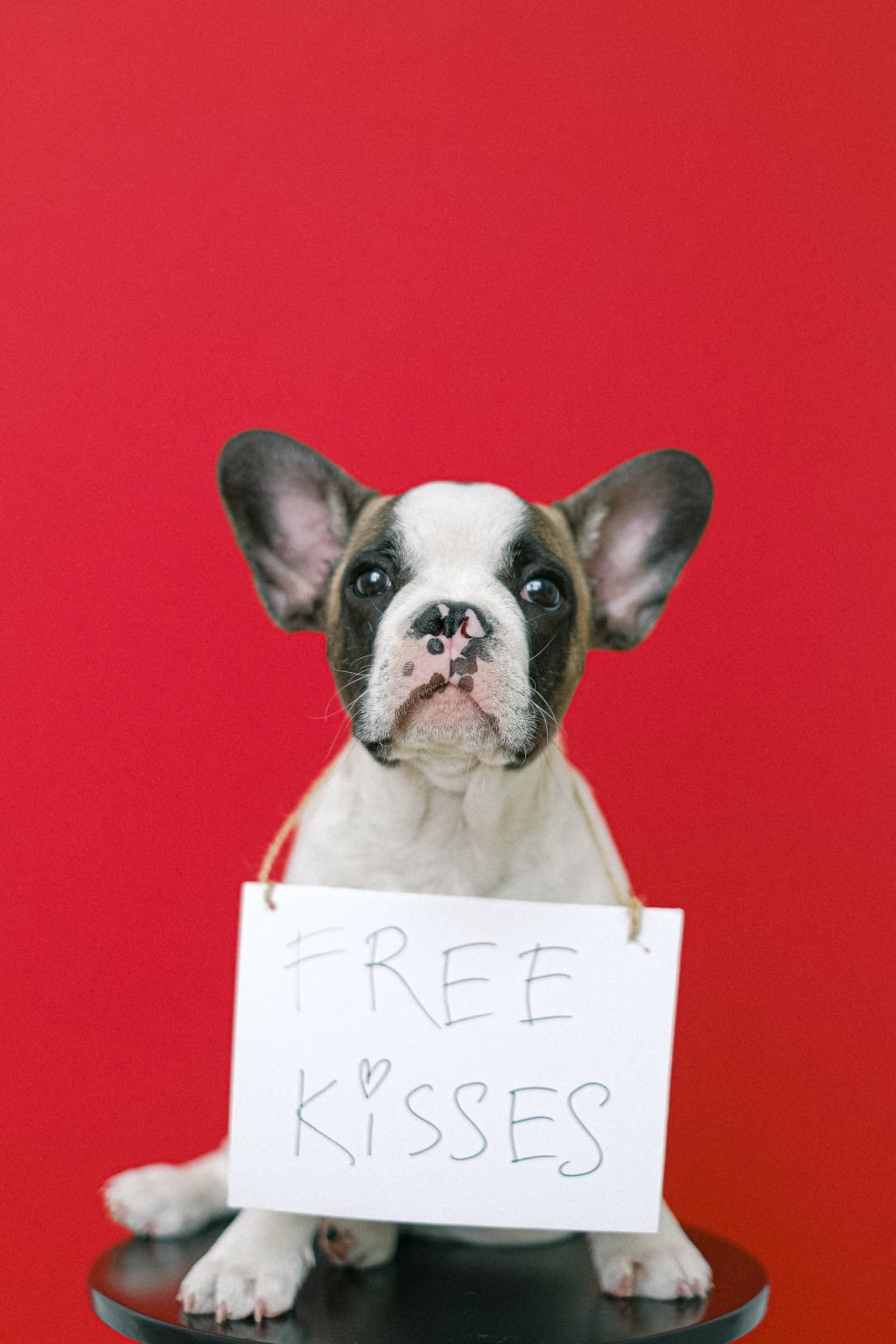 I was maybe five, with two older brothers and a couple of sisters as well. Another large family lived nearby. The kid my age in their family was a boy.
Just like every other summer afternoon that year, our large mixed families were playing together in our backyard, which was more dirt than grass by that time. The dirt driveway came right on into the back. At some point it blended into and became the dirt basketball court. The whisps of grass that were peppered around them both were sparse but persistent.
By "playing together" I mean the 'big kids' who picked on us 'little ones' lovingly and relentlessly, had tired of basketball, or whatever it was they were doing and targeted us. They must have been contemplating the many ways they could fill the next few hours when they caught sight of me and the boy nearby.
I don't remember which of them thought of it. I don't remember how they said it. They wanted us to kiss! I'm not sure how they convinced us we needed to kiss but they must have. Quite possibly they agreed to play hide-n-go-seek with us, or some other such heroic behavior.
I clearly remember telling them we would kiss but only if they let us go into the doghouse to kiss, and they couldn't watch. Of course we'd both go in there, stay for a minute, and come back out falsely declaring we'd kissed. They'd finally leave us alone and we could go back to... well, whatever it was we were doing.
They gave up the joy of watching for the joy of convincing us to do it. And we got down on our knees and crawled into the unoccupied doghouse.
Did we discuss it, had he had the same thought, I don't remember. I do clearly remember the sound, then instantly the sight of Daddy pulling into the dirt drive in the family station wagon. I clearly recall the sudden drop in my heart when I realized how much trouble I'd be in.
No way was I allowed to kiss a boy and I was gonna get it for sure if he caught us in there. By "get it" I mean the awful disappointed look and the lecture informing me of his disappointment- in case I'd somehow missed the look.
I never needed a hand on my backside, though I got it a few times and deservedly so! I was raised old-school in the 80s. By "old-school" I mean they loved us enough to train us well. All it took to shrink me into a sniveling puddle was the direct understanding from the source himself, of the knowledge that I'd disappointed my father.
...a nickel for every time he said in bewilderment, "Why are you crying? I haven't even spanked you yet?" I expect he knew it wasn't the 'yet' I was upset about.
So with the innocence of youth we scurried out of the doghouse before he got out of the car and found us in there. Of course, he saw this through the glass windshield! He was calling us over to him before he'd even cleared the seat getting out of the car.
It was probably something like, "Kimberly. Come here." And when the boy and I stood before him, looking up with the fear and guilt I'm sure were written across our faces, he asked the question. "What were you two doing just now?"
In unison, heads shaking vehemently, in the way that universally means 'we are so guilty', we honestly decried, "We WEREN'T in the doghouse kissing!"