How to Enjoy Your Family Holiday in Desaru
Family Trip Guide to Desaru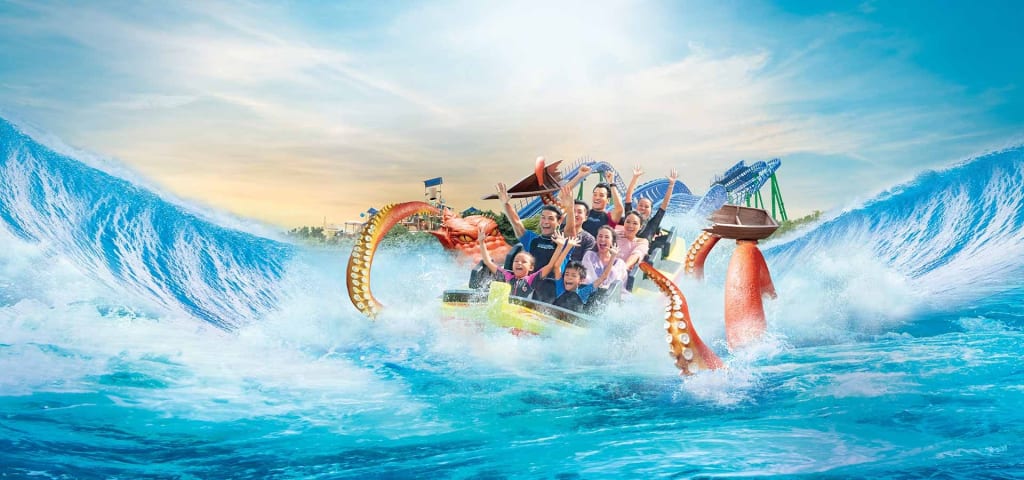 Image Credit: Anantara Desaru Coast Residences
Desaru Malaysia is always a top choice for a family holiday. A fabulous destination with loads of fun activities for the entire brood, a range of mouth-watering cuisine and affordable rates all around, to enjoy a family vacation without breaking the bank. From the time at fun parks to exploring pretty farms and where to eat in the city, here is a guide on how to enjoy your family holiday in Desaru.
1. First, Look For The Perfect Hotel In Desaru
Choose the best Desaru seaside accommodation and your entire family will love the relaxed ambience. Many world-class resorts are found in Desaru, to offer you the best in accommodation. Plus, some like Anantara Desaru Coast Residences offers easy access to Johor, Singapore and KL to make your holiday even more memorable with easy access to the best Desaru things to do.
2. Savour The Fun At Adventure Park
No family holiday is complete without a day at an awesome waterpark and Desaru is home to one of the worlds best. Desaru Waterpark is every child, and adults, a dream destination. A fun precinct of watery fun appealing to kids of all ages and parents too. Kraken's Revenge is the perfect adrenaline-pumping high-speed water ride guaranteed to get everyone's heart pounding. Plus, there are 5 more exciting twister rides for the family that craves never-ending action. There is also the 360 water-rollercoaster and a splish-splash area to get very wet, and have loads of fun as buckets of water pour over you. The park is open from 10 am to 6 pm and is amongst one of the most popular things to do in Desaru!
3. Pay A Visit To The Ostrich Farm
Kids will love visiting the long-necked inhabitants of Desaru's Ostrich Farm. The fascinatingly, clumsy-looking, flightless birds are sure winners to grab your kid's attention. Not the kind of animal to be often spotted, the ostriches make the perfect backdrop for some fun selfies. The farm is open from 10 am to 6 pm.
4. Check Out The Desaru Fruit Farm
Take the Desaru Fruit Farm tour for a fun day of sampling delicious local fruit. The fruit picking session is made sweeter with all the produce you can eat, a healthy option too and ideal for a day out under sunny skies. Make sure to head over to the Desaru Mini Zoo and Koi Pond too, once you're done with your fruit picking tour. Kids will love the collection of residents at the zoo, ranging from cuddly bunnies to curious goats, wandering turkeys and a range of other farm animals. The farm is open from 9 am to 6 pm.
5. Visit The Toothy Crocodiles Of Desaru
The Telat Sengat Crocodile Farm is home to a collection of crocodiles in all sizes. While the toothy grin of the critters may send shivers down your spine, it's fascinating to see how the scally friends are all cared for on the farm, especially the injured lot missing a tail or limb. Quite a learning curve for the children, the farm is a must-visit for a unique perspective of natures predators. Take the tour between 9 am and 7.30 pm.
6. Sit Down For A Family Meal At Super Lobster
While your Desaru resort will have a tantalising array of food for the entire family to savour, there are some local restaurants you just can't miss as you do the rounds. The Super Lobster Restaurant is one such, and well worth a visit for its mouth-watering selection of lobster dishes, as well as, the areas best chilli crab. Kids will find a dish they like from the selection of buttery, spicy or salted lobster or crab dishes.
7. Dine To Your Hearts Content At The Jade Garden Seafood Corner
The perfect family hang-out, the Jade Garden Seafood Corner is a very popular restaurant, even featured on national television. While the selection of seafood dishes is truly amazing, you will find the prices too are very budget-friendly and ideal for a very hungry family to enjoy a large meal.
8. Take The Firefly Tour Of Desaru
A magical adventure for the entire family, the Desaru Firefly Tour, takes place after sunset. The tour on a boat which glides along an inky black river is lit up with the magical light of a million fireflies, flitting about the place.
Staying at home each & every day to be there with your children as they learn and grow sounds absolutely amazing in hindsight, right? Absolutely! Who wouldn't think that it's just living the dream?! But what the world fails to disclose is the truth behind being a stay at home mom..

11/18/2020 So, grandma (81 this year) has been up my ass about keeping a journal of everything that is going on right now so here goes. Amelia is 9 and in 4th grade, Raynen is 5 and is in kindergarten and Rj is 3 and is home with me. We live in fort lee right now and my husband, Bobby (30 this year) has just had his 3rd spine surgery and now awaiting the promotion board (he is in the army) and finding out when we will be moving. I am 26 credits away from my BA in history. The coronavirus pandemic has been a pain in the ass and the 2020 presidential election was a complete dumpster fire. Yay 2020 and the best part was carol baskin and the memes from that world.

It was early October, and it was finally time for my long-awaited moose hunt. I had waited ever since I was a little girl for this opportunity, and it was finally here. So, my father, the one that looks after me, and I packed up our stuff and left our city in Alaska. We were heading to a place called Bethel, AK. After a six-hour long drive, we made it to our hunting unit. It did not feel like home to us but it was warm and cozy, like my bed at home.

As your parents age, you're probably spending more and more time caring for them. Even if they're still in good health, you may need to help them live a healthy lifestyle. Your parents may need help with everything from their health insurance to their diet. To avoid caregiver stress, taking care of yourself is also essential.

Staying home, reducing stress, and taking care of ourselves, both mind and body are more important than ever. That's why from beauty and personal care to everyday essentials and home cleaning – we've got you covered. "Avon"

Growing up, I loved the Wizard of Oz. There was something magical and timeless about the Yellow Brick Road and the passion of Dorothy to find her way home, Scarecrow to find his brain, Tin Man to find his heart, and the Lion to find his courage. All to find out that the man behind the curtain was just a man, whose hope and wisdom fulfilled all desires by encouraging everyone by exploring their own virtues.