How Remodels Help to Increase Property Value
Ways that you can help to increase the value of your property.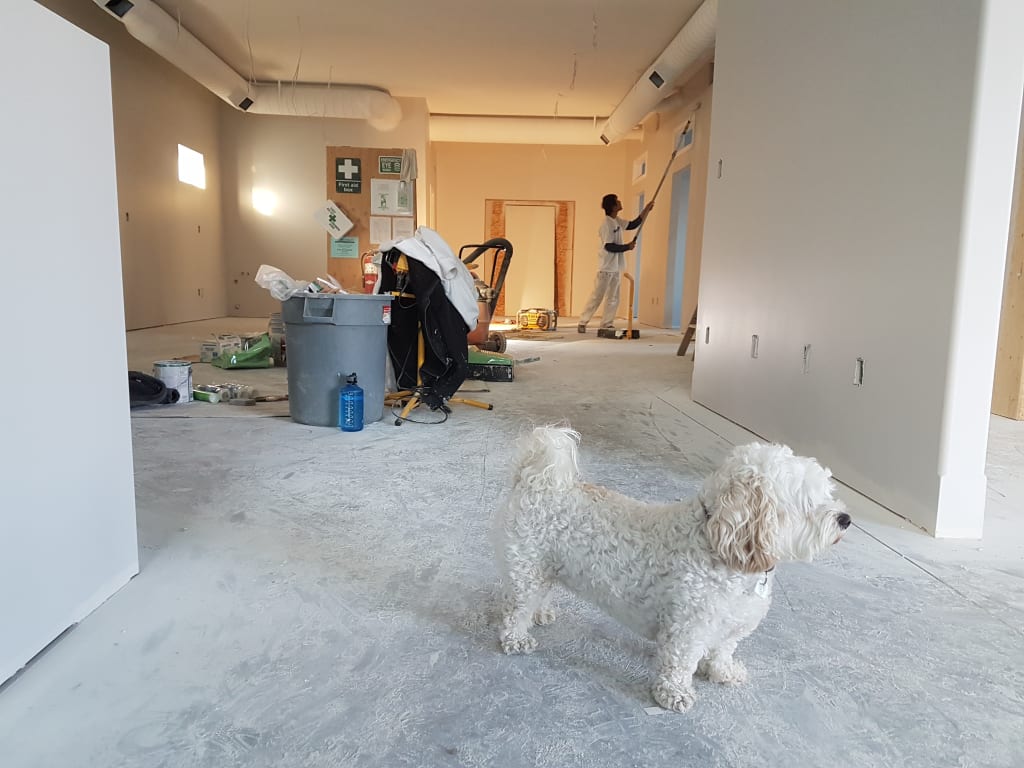 An excellent approach for homeowners to boost a single-family home's utility and appeal at another person's expense is to remodel specific portions of the house. If you improve your home the right way, you might recover some of the cost from subsequent buyers in the shape of a higher asking price. Regardless of the home's location or the condition of the residential real estate market, some improvements, such as the installation of a wood deck, sidings, kitchen, window replacement, and bathroom upgrades, have proven the best Return on investment (ROI).
Whether you just bought a house, are thinking about selling, or want to stay put for a while, the following renovations will provide you with a good return on your investment.
Installing a Deck
It's easy to be overwhelmed by the prospect of tackling a major home improvement project like installing a new bathroom and updating your kitchen. The building or renovating of a deck is a popular home improvement project because it creates a beautiful outdoor space, ideal for hosting get-togethers and entertaining guests.
Have professional contractors install your deck. The average cost to add a wood deck to a home is $19,248. However, the typical cost to install a composite deck is $24,677. In terms of resale value, a wooden deck like this adds $12,464 to the price of your home. You can recoup about 64.8% of the cost of your installation. Plus, the cost of the composite deck was $15,315. Because of this, you should expect to recoup around 62.1% of the initial investment. To be clear, this is a good use of money. It only takes a few changes to increase your home's market value and make it more enjoyable to spend time outdoors in the future.
Make an Open-Plan Living Area
An open floor plan lets in more natural light, making the area feel more spacious and welcoming. Home buyers who want to undertake remote work from their property tend to favor large, open floor plans. A great way to raise the value of your property and maximize the Return on your remodeling investment is to change the space arrangement.
Remodeling Your Kitchen
Renovating your kitchen is a surefire way to raise your home's resale value. It's common knowledge among potential purchasers that a brand-new kitchen is ideal for various uses, including everyday cooking, entertaining, and having dinners. Many homeowners see a return on their investment when they sell after making updates like new appliances, cabinet refinishing, and backsplash installation.
Changing Your Garage Door
Your investment in a beautiful garage door will pay off in the form of increased curb appeal and happiness every time you drive into the driveway and an excellent return on investment when you sell your house. Every real estate agent will tell you that upgrading to a new garage door is one of the best ways to increase your home's value because it improves the property's curb appeal and can even increase your asking price. After all, potential customers will only enter your home if they are interested in what they see from the street.
Regardless of the size of the renovation, it almost always pays off. A few thousand dollars can increase your home's value if you invest in a new garage door. The Return on investment for replacing a garage door is high, at 94% or more.
Replacing the Sidings
Your home's siding, whether it's fiber cement, vinyl, stucco, brick, or another material, is an essential part of your home. Siding contributes to the home's defense against the elements, thermal insulation, and aesthetic value. Even of the highest quality, the exterior siding will wear out after some time, even if it's in good condition. Replace your siding with something more aesthetically pleasing. For instance, the 2022 Remodeling Cost versus Value report estimates that replacing your old siding with modern fiber cement siding might increase its value by as much as $15,100. Costs are based on replacing 1,250 square feet with new siding pre-painted at the factory. The value increase equals a return of almost 68% on the initial investment. If you live in Colorado, you can hire a contractor for james hardie siding in Denver to help you with the remodel.
Conclusion
Homeowners should prioritize the value they'll gain from the renovation over any potential return on investment during a resale. If two renovations seem equally worthwhile, homeowners can consult their area's real estate resources to determine which would yield the best Return on investment. Home prices in any given area always reflect the preferences and budgets of local homebuyers.
Reader insights
Be the first to share your insights about this piece.
Add your insights