Horoscope Today: Astrological prediction for March 4, 2023
Daily horoscope: Are the stars lined up in your favour? Find out the astrological prediction for Aries, Leo, Virgo, Libra and other zodiac signs for March 4, 2023...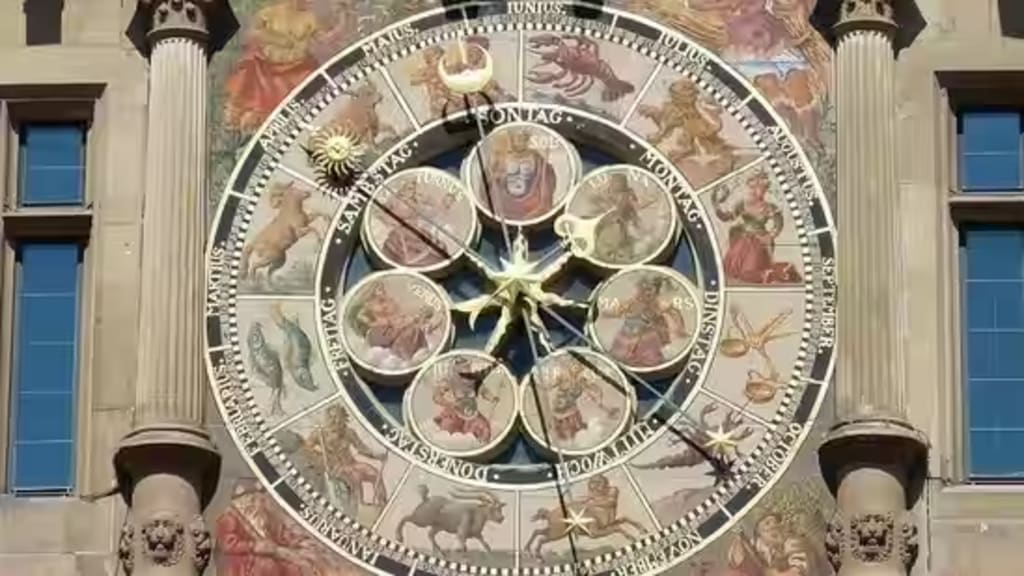 All zodiac signs have their own characteristics and traits which define someone's personality. Wouldn't it be helpful if you started your day by already knowing about what's going to come your way? Read on to find out whether the odds will be in your favor today.
ARIES (Mar 21-Apr 20)
You may have to garner some knowledge about the financial market before you start investing. You may welcome good news at home with open arms. Those thinking about starting a business, can think about initiating the process. Healthwise, the change in your eating habits has proven to be quite beneficial. You will be in the process of consolidating what you have gained on the academic front.
Love Focus: Youngsters looking for love may have to struggle a bit more.
Lucky Number: 8
Lucky Colour: Grey
TAURUS (Apr 21-May20)
The time is ripe to invest in real estate assets. Business owners can expect steady returns from their deals and plans. Things don't look quite stable on the family front. It's high time to prioritize your health and focus on your eating habits, postures, and breathwork. Avoid risks on the road today. You may become instrumental in getting a property issue settled amicably. A family youngster may do you proud on the academic front.
Love Focus: You can expect peace, comfort, and intimacy in your relationship today.
Lucky Number: 3
Lucky Colour: Peach
GEMINI (May 21-Jun 21)
Borrowed money is likely to come back to you with a double rate of interest. You may be unconsciously avoiding your family for a long time. Things might work out quite well for you at work today. Just following a healthy lifestyle and going for brisk walks is enough. Plans may be afoot for a short out of town journey to attend a function. Tread carefully while discussing a property issue. Victory will come with efforts, especially on the academic front.
Love Focus: Things might take an ugly turn in your love life as misunderstandings escalate further.
Lucky Number: 15
Lucky Colour: Yellow
CANCER (Jun 22-Jul 22)
Financially things seem quite stable right now, but you may have to think about a future plan. You can expect a family reunion very soon. Some of you may have to struggle a little hard at work today to prove yourself. Avoid delving into overthinking and focus on what is positive in your life. You may also hit the road and go on a travel spree as the adventurous spirit within you gets titillated. You are likely to find your focus on the academic front, despite distractions.
Love Focus: Your love life seems quite moderate right now with no ups and downs whatsoever.
Lucky Number: 11
Lucky Colour: Brown
LEO (Jul 23-Aug 23)
Money is likely to flow in from multiple sources of income. The youngsters are likely to create a positive atmosphere. A friendly lunch with colleagues is likely to put you in a very good mood. Your mind and body feel quite in sync with each other. Travelling to explore some new places is not recommended right now as it may not work well with your disposition. An academic pursuit can keep you happily engaged.
Love Focus: You may experience a sense of passion, care, and love for your partner.
Lucky Number: 17
Lucky Color: White
VIRGO (Aug 24-Sep 23)
You might face certain challenges at work today as you are quite prone to acting on impulse. You might have to learn a little bit more about wealth management as your financial resources expand. It's a good day on the family front as you all enjoy a hearty meal together. Litigation concerning the inherited property are likely to be resolved today. Eating leafy vegetables and luscious fruits can really help in improving your gut health today. You will manage to put in concerted efforts for an exam or competition.
Love Focus: Singles are likely to meet their special one and feel it just the right moment.
Lucky Number: 22
Lucky Color: Navy Blue
LIBRA (Sep 24-Oct 23)
It might be a good time to start saving as unexpected expenditures can knock at your door. A clash of opinions is likely to happen and discourage you from your modern prospects. Regular exercise and detoxifying your body may have positive results for you. Your dream position maybe just a few days away from you. Avoid eating extremely fatty foods as they are likely to increase your cholesterol. Your inspiration will serve some youngsters well on the academic front.
Love Focus: Those in a long-term relationship may plan to take their love to the next level.
Lucky Number: 1
Lucky Color: Red
SCORPIO (Oct 24-Nov 22)
You may receive small gains from varied sources. Family members may not be able to gel well with each other. Traveling might turn out to be your lucky charmer this time. You may reflect a picture of health today as your mind and body radiate positivity. You may get your hands on a fantastic deal at work. Your adventurous spirit is likely to take you to someplace fun. Tread carefully while discussing a property issue.
Love Focus: You are likely to be stumped by a new person in your life.
Lucky Number: 22
Lucky Colour: Magenta,
SAGITTARIUS (Nov 23-Dec 21)
You may think about starting a side hustle if you are struggling with some extra income. It's a good idea to take some external help as chaos can lead to fights and complaints. Those in business might find end up getting into a lucrative partnership. Your health should not be a concern today as you might feel quite comfortable and active. Your hard work and unwavering focus will help achieve your academic goals.
Love Focus: Singles may find someone and start a new dating chapter.
Lucky Number: 4
Lucky Colour: Pink,
CAPRICORN (Dec 22-Jan 21)
You may have to learn a little bit about the financial market to understand stock, shares, and real estate. You may get to spend time with your favorite cousins and siblings this time. Students wanting to clear a competitive exam may struggle to concentrate. It's a good time to work out and build stamina in your body. Those in business may come to know about some nefarious activities in their office. If travel is on your mind, today appears an ideal day for an outing.
Love Focus: You may tend to ignore your love life as you are immersed in other aspects of your life.
Lucky Number: 6
Lucky Colour: Green,
AQUARIUS (Jan 22-Feb 19)
You may have to tread on eggshells when it comes to finances. There are no unforeseen challenges at work that might disbalance your mental state of mind. You may think about going on a solo trip to listen to your inner calling. You may come back to a peaceful home today as there are no conflicts or augmented today. Avoid eating anything too acidic as it might affect your gut health. Positive outcomes may be expected on the academic front.
Love Focus: You may think about love from a very different perspective this time, leaving you astonished.
Lucky Number: 18
Lucky Colour: Maroon
PISCES (Feb 20-Mar 20)
There are no major expenditures or debts coming your way. Those looking to clear interviews can also expect a positive response. Keep working hard to achieve your fitness goals. You may find it very pleasing and comforting to be surrounded by your loved ones. Travelling to meet someone close is on the cards for some. A property issue may compel you to seek legal help. You will be able to proceed as per your plan on the academic front.
Love Focus: Taking out some time for your partner can really patch things up.
Lucky Number: 2
Lucky Colour: White
Reader insights
Be the first to share your insights about this piece.
Add your insights