Horoscope Today: Astrological prediction for January 30, 2023
Daily horoscope: Are the stars lined up in your favour? Find out the astrological prediction for Aries, Leo, Virgo, Libra and other zodiac signs for January 30, 2023.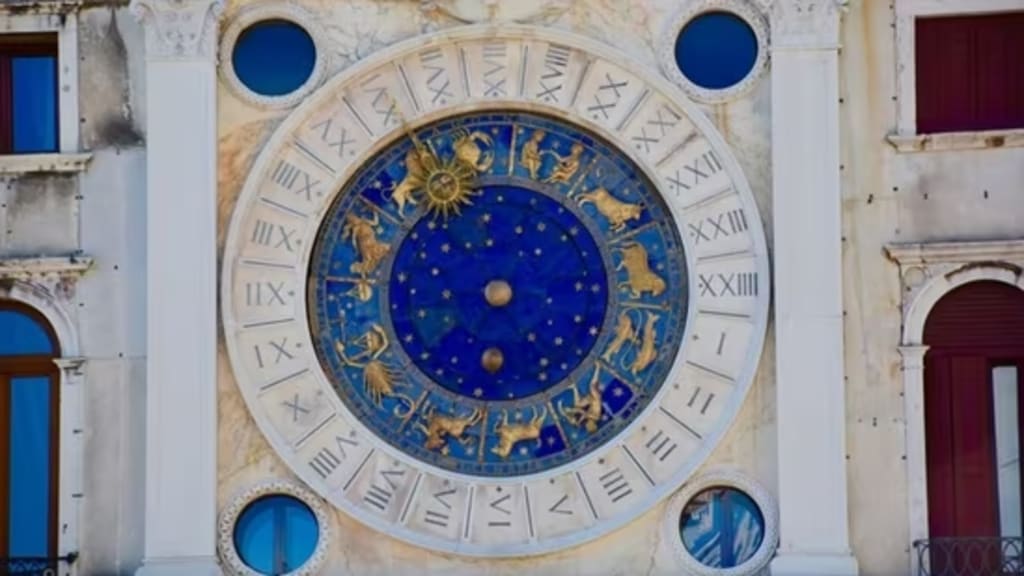 All zodiac signs have their own characteristics and traits which define someone's personality. Wouldn't it be helpful if you started your day by already knowing about what's going to come your way? Read on to find out whether the odds will be in your favour today.
ARIES (Mar 21-Apr 20)
You can improve your confidence in the workplace by developing your skills. Your company's profits might be lower than desired. Make the health of your loved ones a priority, as it may be affected. If confused between several excellent tourist destinations, go with your gut. There is a potential to earn money in the real estate market. Those who have an outgoing personality may win several admirers. You may make working out or playing a sport after work a priority.
Love Focus: Monotony of your daily routine may take a toll on your love life.
Lucky Number: 15
Lucky Colour: Blue
TAURUS (Apr 21-May 20)
You are likely to become the most well-liked person at work. It's time to do something thoughtful for your siblings. Some might pick up a diet session or register for a new exercise regimen to stay in shape. Don't put money into the stock market for now. You may need friends to enjoy an exciting vacation. If you want to sell a commercial property, now is the time to do it. Things that are logical and useful may catch your eye today.
Love Focus: If you try to impose your will on your partner, it may end badly for both of you.
Lucky Number: 4
Lucky Colour: Grey
GEMINI (May 21-Jun 21)
You should also expect challenges and benefits from a new power position. Multiple opportunities to invest money may come your way. Those who wish to lose weight can find inspiring role models. Your day will be full of chances to become a family pillar. You may have trouble compromising with travel companions. Despite precautions and security, you may lose some valuable possessions by chance. Take advantage of the attention and admiration being directed your way.
Love focus: If you want parental approval for a partner, you'll get it today.
Lucky Number: 18
Lucky Colour: Cream
CANCER (Jun 22-Jul 22)
Family elders' love may make you sentimental. Many lucrative opportunities will present themselves to you today. You must leave your comfort zone to have fun on your next trip. Consider buying a home or business for stable returns over the long term. Be careful not to do anything that would bring shame to your name. Focus on your work and avoid other team members' issues at the workplace. Focus on your mental health while exercising and eating healthy.
Love focus: For a memorable evening, go with your partner or a couple of friends.
Lucky Number: 22
Lucky Colour: Green
LEO (Jul 23-Aug 23)
Your attitude may help you move forward with confidence and excel at work. Your family members may hold your charm and concern in high regard. Money that businesspeople had loaned out may be returned to them. Make the most of a trip by meticulously organising every step of the journey. Your land-holding prices may continue to remain high. Exercise and meditation will keep you mentally and physically healthy. Students should not take setbacks to heart.
Love Focus: Those whose families have found a partner will be happy with their choice.
Lucky Number: 1
Lucky Colour: Maroon
VIRGO (Aug 24-Sep 23)
You can organise your budget to know where to spend and where to save today. You should be extra careful about handling your coworkers. Someone in the family may offer advice that helps you gain confidence. You'll need to force yourself to maintain a state of serenity. Be a logical problem solver if lost or stuck while travelling. If you want to own land or a building, make an offer. Socially, you'll have fun events to attend.
Love Focus: An unexpected person could propose a romantic relationship or marriage to you.
Lucky Number: 22
Lucky Colour: Silver
LIBRA (Sep 24-Oct 23)
Today will be hectic at work, so you must take charge rather than delegate. If you're considering new business ventures or expansions, begin planning now. A family member may have some good news for you. On your vacation or business trip, make the most of every opportunity. Those seeking a rental may find one within budget. Social life will be slow because you may want to be alone. Maintain a healthy diet and avoid excessive medication use.
Love focus: Making compromises in love may bring peace and harmony into love life.
Lucky Number: 1
Lucky Colour: Orange
SCORPIO (Oct 24- Nov 22)
On the professional front, you can count on the backing of your coworkers. Use your financial instincts to build your wealth. A family youngster experiencing difficulties may need your unconditional support. Today, a friend would be a great sounding board. Don't let a family vacation pass without taking some time for yourself. Don't rush to commit to the ideal home; look into other possibilities. Avoid shortcuts on the health front.
Love Focus: You should hold off on proposing to your crush at work.
Lucky Number: 5
Lucky Colour: Light Blue
SAGITTARIUS (Nov 23-Dec 21)
You must be diplomatic at work because coworkers may cause tension. On the other hand, you may experience a clear boost in your financial position. You will have a solid home life and thrive as a social star. Try something completely out of the ordinary for an exciting adventure. With the right advice, you may be able to gain a leg up in property negotiations. Students may excel in extra-curricular activities. Health supplements may enhance your vitality.
Love focus: Today could be a good day for those looking to start afresh with a relationship.
Lucky Number: 11
Lucky Colour: Yellow
CAPRICORN (Dec 22-Jan 21)
You may excel in your career and learn a great deal about the company. Keep your expenses low and find ways to boost your income. Cherish siblings or parents to have a fulfilling relationship. Plan to relax and enjoy some spontaneity on your upcoming trip. Now is the time to sell your plot—if you find the right buyer, you'll get a good price too. With your zeal, you may influence others. A new fitness programme could be beneficial.
Love focus: Your partner may appreciate your kindness and may reciprocate it with the same vibe as well.
Lucky Number: 4
Lucky Colour: Dark Yellow
AQUARIUS (Jan 22-Feb 19)
The day is good for most government workers' careers. There may be some financial ups and downs initially, but things will soon normalise. You may surprise your child, making them happy. You will have a wonderful time on your trip no matter what happens. You may enjoy the fruits of your labour on the home front. This is a day to reap the benefits of your property decisions. Every morning jogging can make you healthy and fit.
Love focus: Being a good listener and communicator today will boost your romantic relationship.
Lucky Number: 17
Lucky Colour: Purple
PISCES (Feb 20-Mar 20)
You can exert your efforts toward finding a way to accomplish something worthwhile today. Eventually, you'll get the promotion you've been hoping for. You may gain financially from completed projects. Family members may pay more attention to those feeling neglected of late. Holiday plans may be disrupted at the last minute. You may inherit a sizable chunk of the family fortune. Try to take a more well-rounded view while advising friends in need.
Love Focus: You and your partner may grow closer emotionally and physically today.
Lucky Number: 3
Lucky Colour: Saffron
Reader insights
Be the first to share your insights about this piece.
Add your insights