Happy meditation
Our daughter little Dawnxi's initial meditation on her life journey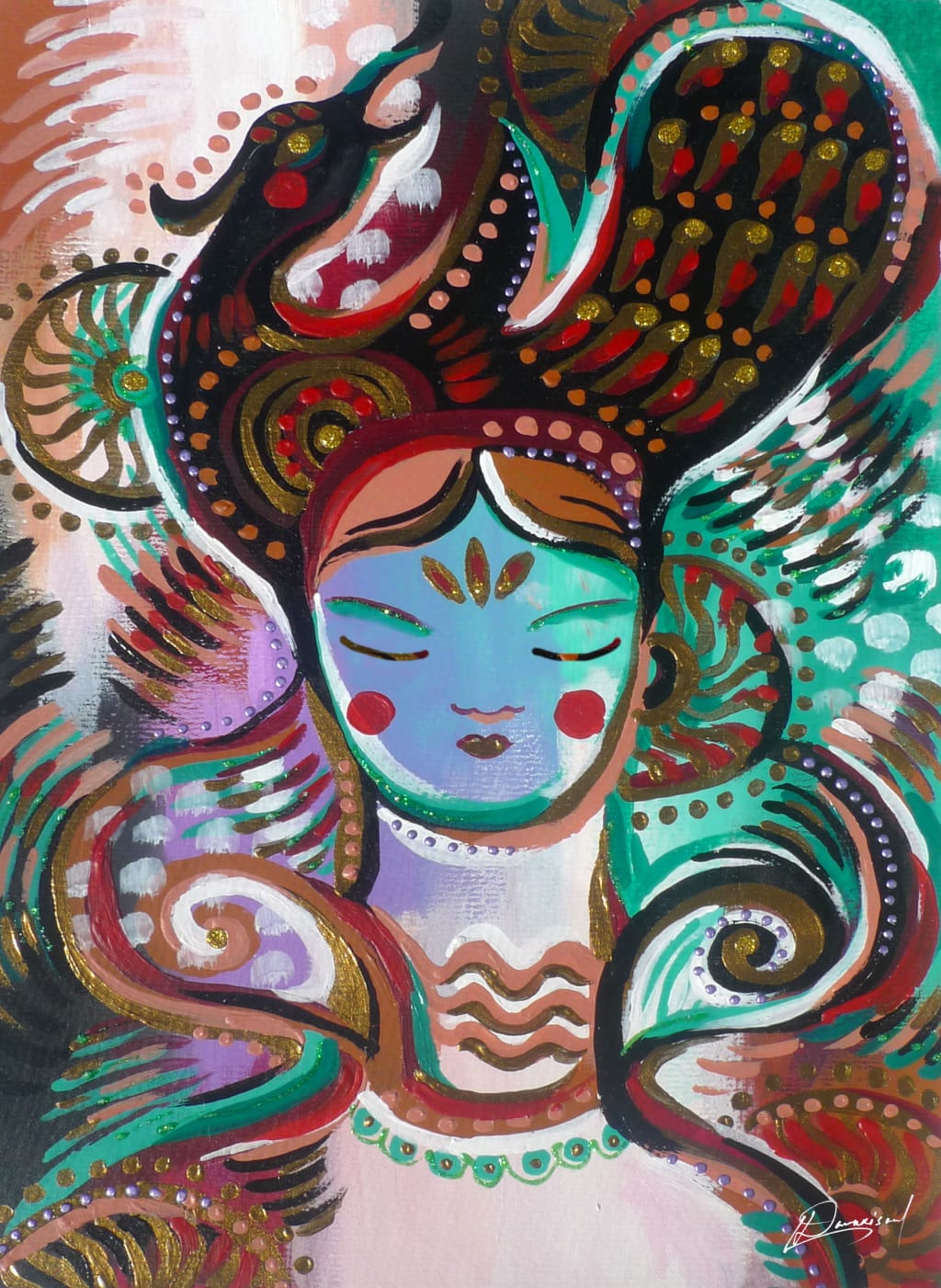 《Happy meditation》, Painted by dawnxisoul393
Our daughter little Dawnxi grew up day by day. From toddler to now, she can run and jump, from babbling to now, she has learned the most basic and simple words in life. She can communicate with us and do some of the simplest housework related to herself, such as tidying up toys, cleaning the floor soiled by herself, turning on and off lights, turning on and off electric fans, and throwing used diapers in the trash, etc. Children always grow up surprisingly fast. Her psychological education has gradually attracted our attention. We focus on the psychological inspiration for little Dawnxi to lay the foundation for her future healthy development. Little Dawnxi occasionally gets angry and sometimes throws tantrums when her demands are not met, but we also see the good side of this personality in her, such babies tend to have perseverance and independent opinions.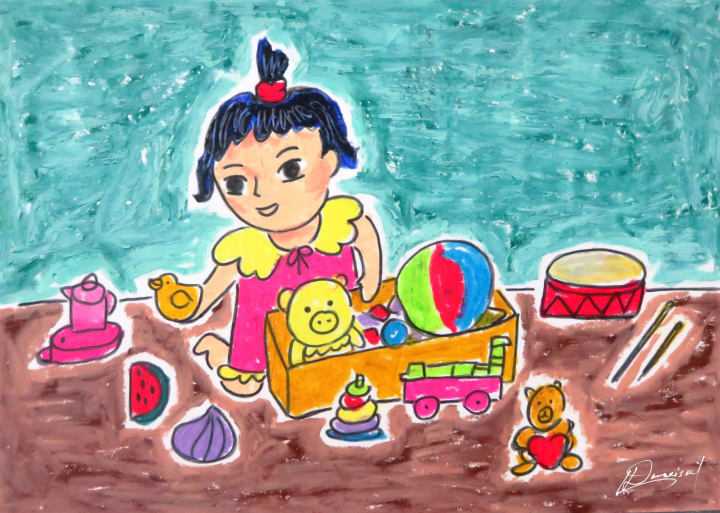 We should enlighten her in the right way so that little Dawnxi can become a reasonable person in the future. When she is angry, we avoid using authoritative verbal language or methods to teach our children, understanding that the people who should be taught the most are ourselves. Think about whether we had a similar experience when we were young, we often wanted to do what our parents didn't want us to do. In order to give little Dawnxi full respect and understanding, we do not force her to do this or not to do that, but let her choose and guide her to learn to choose. Before Dawnxi was born, we attended a parenting seminar, in which a psychology parenting expert said, " The various problems of the child should be caused by the lack of early education as a child and the parents' lack of time with the child, resulting in the imperfect psychological development of the child."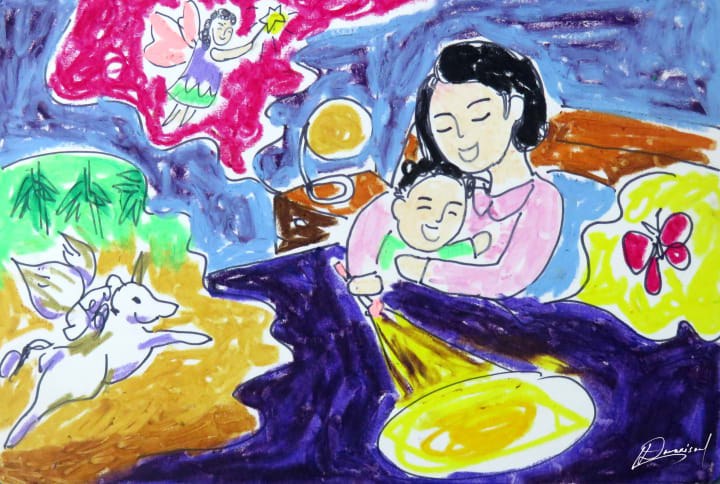 The expert's words made us realize the importance of early mental inspiration. Every night before going to bed, we show little Dawnxi a slide show in bed and tell her a story based on it, or read her a picture book. Miraculously, every time she listened to the story, she listened very carefully. When she knew that the child in the slideshow or book was doing the right thing, she would slowly fall asleep with a satisfied smile on her face. After she fell asleep, we continued to play baby meditation music to her. Gradually, stories began to be added to the music, which was the beginning of our subconscious early inspiration program. We started a guided meditation story series called "Lotus Goddess Meditation" for our little Dawnxi.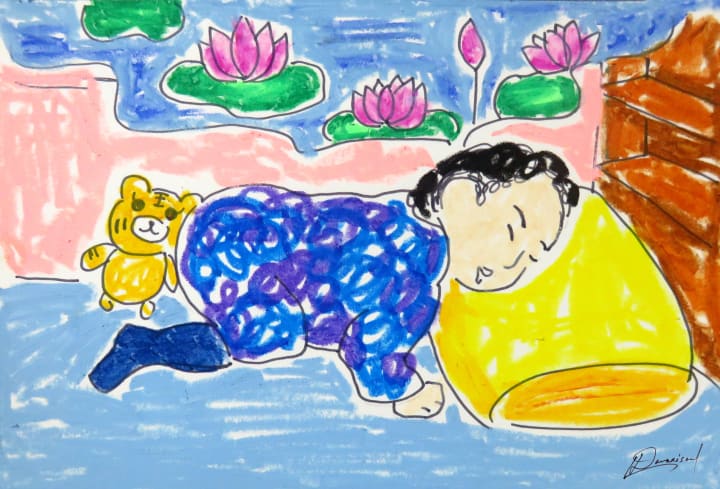 As our program began, we gained a better understanding of the subconscious inspiration of infants. In the human brain, there is a vast library of the subconscious mind. It is a mysterious force hidden behind our general consciousness, a concept opposed to "consciousness". The subconscious mind is an untapped human capacity. This capacity is called "potential". The vast majority of people have developed only about 10% of their brains, and about 90% of their potential is buried in the vast reservoir of human abilities. The benefit of meditation training for infants is that meditation is associated with learning and memory, meaning that information needed for short-term reasoning and understanding can be remembered. The process of meditation can be understood as the process of opening the chains of our mind, and only by opening the chains of our mind can we reach the ideal state of meditation. When we face great stress in life, we often envy little Dawnxi, thinking she is carefree. Is she really carefree? We were surprised to find out that there were stresses and difficulties at all stages of her growth.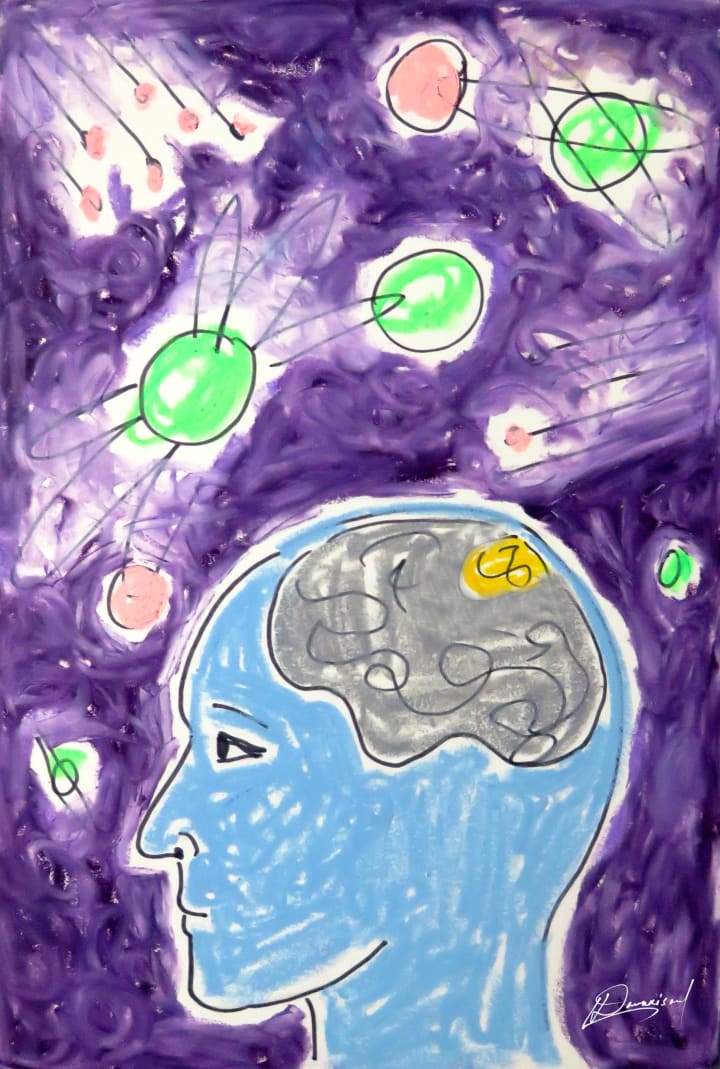 In fact, little Dawnxi will feel pressure and a series of emotions, including positive and negative emotions, which are no different from us. The difference is that as adults, our bodies, emotions, and thoughts are more mature and capable of coping than little Dawnxi. Therefore, no matter how old our little Dawnxi is, we have the responsibility to guide her and help her learn to deal with stress and emotions. Meditation can help her grow and develop and guide her on how to deal with certain situations. There is a lot of stress and negativity in little Dawnxi's life and if she is not able to help herself deal with these issues, her problems will build up over time and when she grows up her emotions are likely to get out of control and she will feel sad and miserable.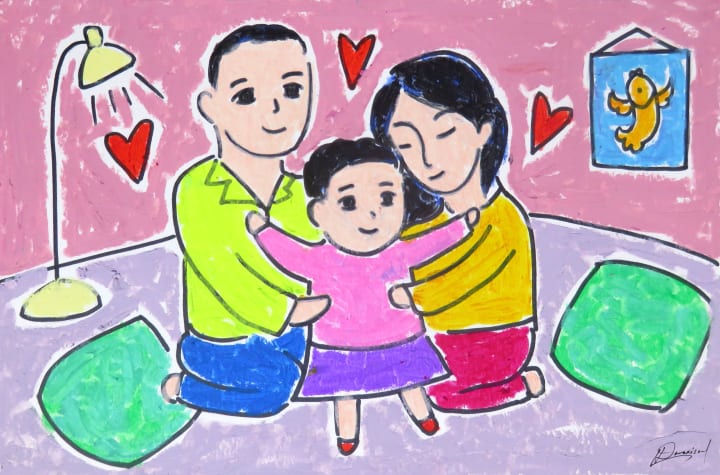 By helping little Dawnxi experience and practice meditation, little Dawnxi gradually helped herself to cope with difficult and tricky situations. Meditation can turn a child with stress and anxiety into a happy and satisfied child who can control her emotions. Regardless of age, our brain will respond directly to stress, and anxiety will be triggered in the same way. This is the operation of the limbic system in our brain. When we practice meditation, we participate in the cortical system, enabling us to think higher. Our goal is not only to eliminate the troubles little Dawnxi encounters but to help her learn how to deal with them.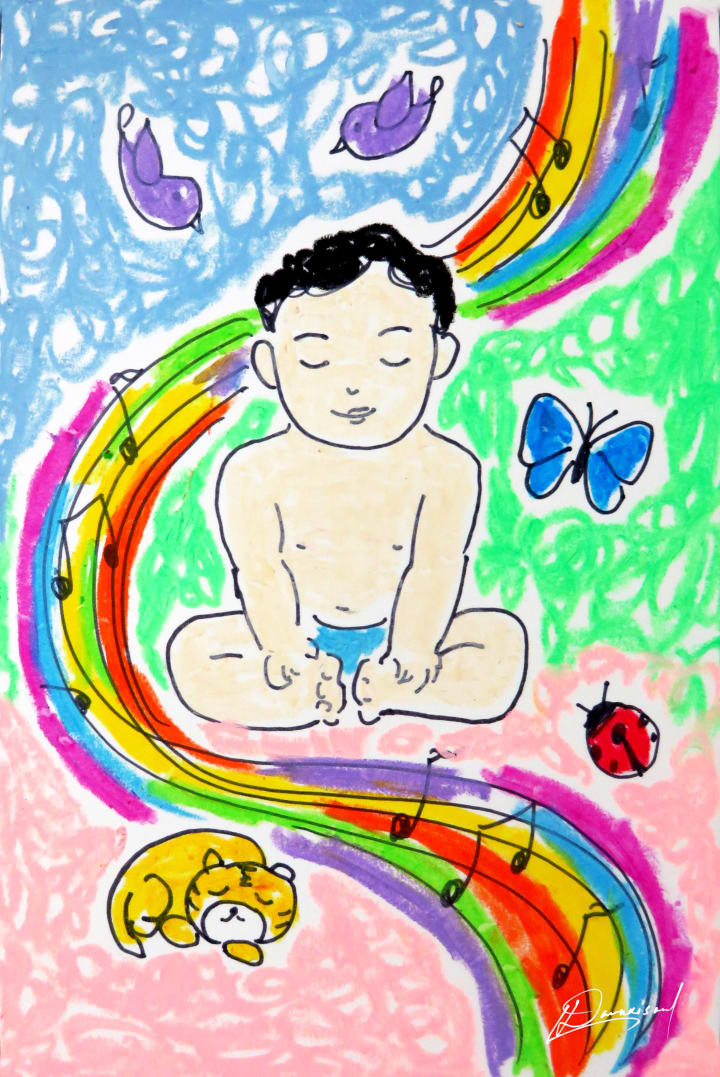 Practicing meditation can help little Dawnxi cope better with change and help her learn to release stress and reduce anxiety on her own. Meditation makes her more able to concentrate and concentrate, meditation makes her have better sleep habits. Meditation makes her feel closer to the people around her, meditation makes her more compassionate, and she can understand, feel and express gratitude more freely. By guiding little Dawnxi through meditation exercises and practices, we exposed little Dawnxi to some soft music early on to calm her mind, focus her energy and control her emotions.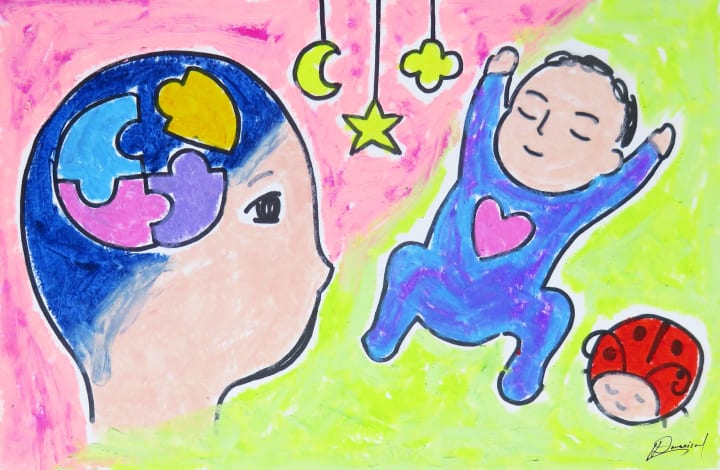 The peaceful environment makes our daughter little Dawnxi more resilient and happy.
Original by Dawnxisoul393
children
About the author
Couple from HK. Dr. Daniel K Lam has got his degrees in Anglia Ruskin University, Cambridge(ARU has its origins in the Cambridge School of Art, which was opened in 1858 by John Ruskin), Doris H Lam has graduated from GFAA with MFA degree.
Reader insights
Be the first to share your insights about this piece.
Add your insights