Getting The Most Out of Glacier National Park
Glacier National Park: This Montana park is known as the "Crown of the Continent" because it contains 200 waterfalls, 700 lakes, and 700 miles of trails. You can also walk on a glacier.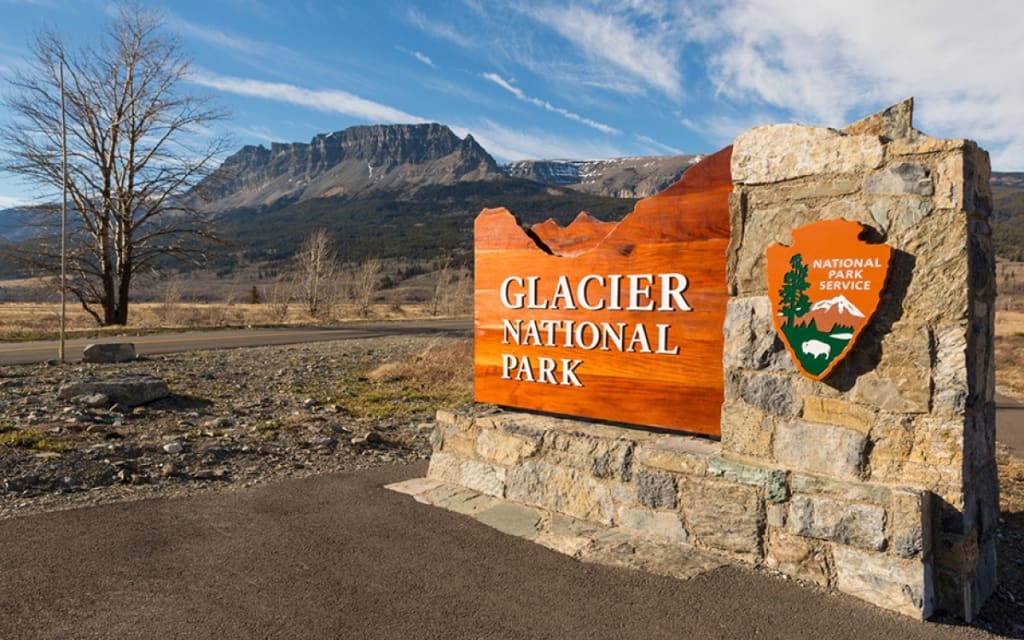 Glacier National Park | Image Source: Amtrak Vacation
While other kids went to Disneyland to meet Mickey Mouse, I grew up going to Glacier National Park to learn the difference between black bear and grizzly scat. My dad used to joke that grizzly scat contains hikers' bear bells. That's how I learned which bears were carnivores. As Montanans, visiting Glacier, God's country's holy grail, was a given, a rite of passage. Most of the national park's annual visitors – 3.1 million last year – consider Glacier a bucket list item.
We can begin by singing the praises of scarcity if you wonder what makes Glacier so special. The last places where you can see or walk on active glaciers are few and far between. There are large bodies of moving ice in the park, but it is more than that.
The Crown of the Continent is the largest intact ecosystem in the country, with one million acres. During class field trips to Glacier from Lewistown (my hometown in the middle of the state), we studied edible plants and aquatic insects. Standing on our tiptoes in the visitor center, we would reach across a raised-relief map to touch Glacier's 8,020-foot Triple Divide Peak. The mountain is the only place in the country where raindrops can land and end up in the Pacific Ocean, Atlantic Ocean, or Hudson Bay.
My family attended a Jack Gladstone concert at Glacier's Lake McDonald Lodge in 1999. As we drove Going-to-the-Sun Road, the park's main artery, we listened to his "Hudson Bay Blues," a ballad about what it was like for Native Americans when white men introduced shopping. As Montana's troubadour, Gladstone is a member of the Blackfeet Nation, the state's largest tribe and Glacier's original inhabitants from long before William Taft declared it America's tenth national park. The tribe is still very active within the park, leading tours and hosting informative presentations.
Whether you come for glaciers, grizzlies, or Jack Gladstone, you'll be in a constant state of awe here. During the great naturalist John Muir's book Our National Parks , he wrote that everyone should spend at least a month in Glacier National Park. The time will not be deducted from the sum of your life, he promises. Rather than shortening, it will indefinitely lengthen it and make you immortal."
Here are some things you need to know before visiting Glacier National Park
The park does not accept cash, so plan on using your debit or credit card instead. It is also possible to purchase passes online in advance. Print them out or download them onto your phone before you arrive at the park (cell service is sketchy). You can buy a seven-day pass for $15 if you're walking or biking, for $20 if you're riding a motorcycle, and for $25 if you're driving. Rates increase by $5 to $10 from May to October. There may be no one operating the entrance kiosk, since the park is open 24/7, every single day of the year; in that case, follow the posted instructions for self-payment.
Glacier National Park: Traffic gets bumper-to-bumper because of beauty
During the summer, Going-to-the-Sun Road can be congested like an LA freeway. Due to the unpaved roads and limited services, vehicle reservations are now required to access both the road and North Fork, the northwest corner of the park. Reservations can be made by calling 877-444-6777 or visiting Recreation.gov (a $2 processing fee will apply). A reservation for lodging in the park (including campgrounds) or a tour counts as a vehicle reservation.
Glacier National Park: You can say goodbye to bars (of service) and gas stations
Usually, I can get a signal from West Glacier to Apgar Village and near St. Mary, but the rest of the park is dead. Gas stations are also scarce, so fill up in advance in West Glacier or St. Mary, the two popular western and eastern entrance towns.
Take advantage of the free shuttle service, which usually runs July 1 through Labor Day, with limited service through September. Shuttle vehicles are Sprinter vans or 28-passenger buses, most of which are equipped with bike racks. Additionally, hikers and bikers can take advantage of shuttle services every weekend from May to June.
Glacier National Park: Pets aren't people either
Glacier isn't very pet-friendly. Outside of parking lots, developed areas, and the Apgar bike path, dogs are not allowed.
There are five entrances to Glacier, which measures 1,583 square miles (the size of Rhode Island). West Glacier can be reached by taking Highway 2 east of Kalispell for 32 miles. From the park entrance, follow North Fork Road 27 miles north to Pole Bridge. Approximately 150 miles northwest of Great Falls on Highway 89, most visitors enter the park at St. Mary or Two Medicine entrances on the east side of the park. In order to reach the more remote Many Glacier entrance-where I once saw three bears on a hike-head to St. Mary, continue north on Highway 89 for nine miles, then turn left onto Route 3.