Gender Reveal Party Planning: Everything You Need to Know
A party store associate reveals what makes the planning process easier.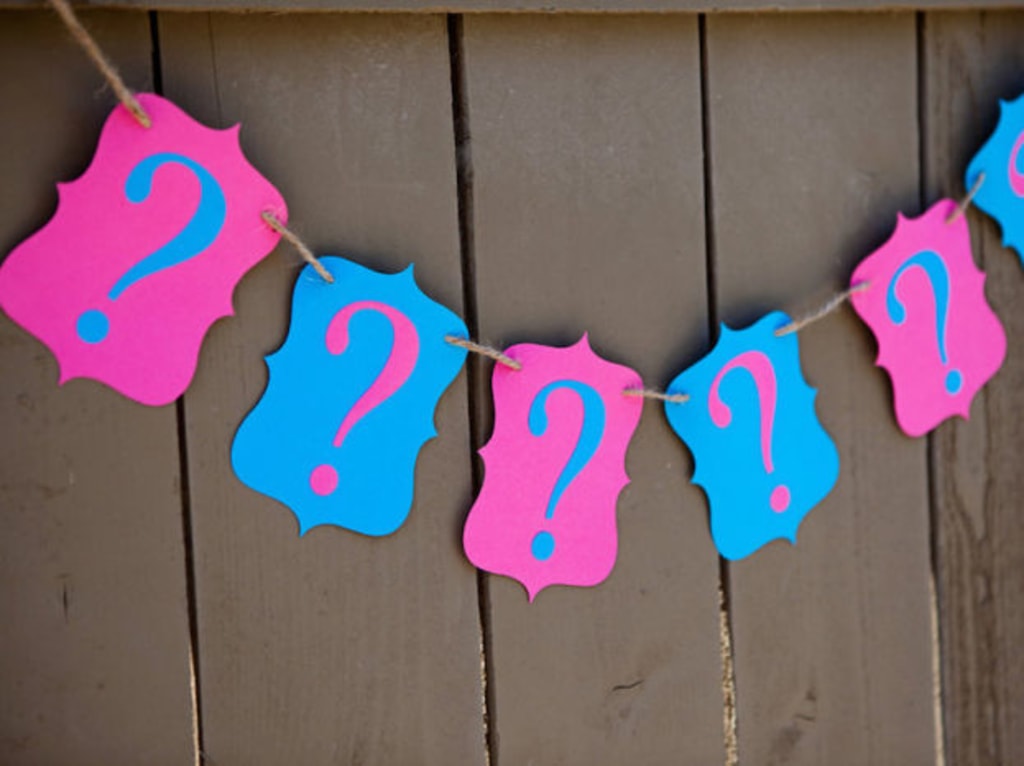 Image Source
So you just received the ultra sound and the gender of your child in an envelope from a doctor about the sex of your baby. The next step on your list: The Party. This may very well be, one of the most important parties since your wedding. So, where do you go from start to finish?
1) Decide if you want to know the gender now, or find out with your guests.
In my experiences in party planning, future parents decide to find out the gender early so it's one less thing on the list they have to be anxious about. Other future parents choose to give the envelope to a family friend so they can personally handle all of the party aspects that pertain to the gender. With that being said, it's ultimately your choice if you want to know or not. However, personally, I have found most families choose to be surprised with the guests. However, be conscious as to what your plan is when you execute your big reveal. You may need to reveal the gender to one person in order to go this route.
2) Have a reasonable amount of time to plan.
Usually, I recommend customers to start planning 30 days in advance. I usually recommend this because most stores' return policies are 30 days from the time of your purchase. Also, if you are ordering inside a store, you may need to order online in order to get everything you desire for the party. If you order sooner rather than later, it spares you the worry of paying for rush shipping.
3) Look for themes where you plan on buying your party supplies.
After having so many families come and ask me if we have a super specific theme for gender reveals that we don't have in stores, it causes more stress on the family when they find out in the store. If you already have a theme in mind, look around online and call stores. However, be prepared for a backup plan if your original idea won't work out the way you want.
4) Plan the Big Reveal
This can range anywhere in your wildest imagination, but within reason. A few ideas may be stuffing a black balloon with confetti and popping it. A cupcake/cake that when you cut it open has the color of the gender inside; the possibilities are endless.
5) Make a checklist of what you will need.
Envelope. Check. The theme you want. Check. Big Reveal Planned. Check. Now it is time to make a list of everything you will need for your party. Such as invitations, decorations, tableware, food, favors, party games, etc. After making this list, make an estimate of how much these items will be online so you know your expected cost. Re-evaluate as needed. Then shop for your items.
6) Planning the Set-Up
If the party is going to be at your own home, it may be easier to set up the decorations the afternoon before so you don't have to worry about it the day of. This is usually what I recommend to families because it will give you plenty of time to set-up, as opposed to waking up early and/or rushing before your event.
Also, with that being said, anything you can accomplish the night before will make it easier on you the day of the reveal.
7) Relax and Enjoy Yourself
It is important to remember to enjoy yourself at your own party. Don't stress over every detail. Enjoy spending time with friends and family. This is a day that you and your significant other will remember and tell to your child in the future.
8) Return Unused Products
Most store return policies allow you to return an item within a certain time period if the package is unopened. If you are not going to use the items in the future, return the item so you get some of your money back. It will ultimately save you money.